Courteney Cox Can't Get Enough Of This $18 Product That Gently Clears Breakouts For A Radiant Glow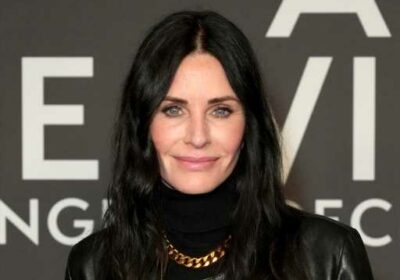 If you purchase an independently reviewed product or service through a link on our website, SheKnows may receive an affiliate commission.
Ever since her days on Friends, Courteney Cox has been a huge fan of the skincare brand Dermalgoica. In fact, a Dermalogica bottle can be spotted in her character, Monica's bathroom during several episodes. However, her love doesn't just stop there. Just recently, Cox has been named the new face of Dermalogica. She even spilled her favorite products from the brand, as any good friend should.
The actress revealed that the Daily Microfoliant Exfoliator is a go-to in her skincare regimen. According to a Harper Bazaar interview, Cox uses this cleanser twice daily to achieve brighter and smoother skin. ICYMI, her skin looks like it's absolutely glowing on her Instagram. And the best part? This exfoliator boosts your complexion for just $18.
Dermalogica's Daily Microfoliant Exfoliator is easy on the skin. It takes care of acne, blemishes, and dullness thanks to its super-soothing formula. It comes as a rice-based powder that transforms into a foam once in contact with water. After this, it releases Papain, Salicylic Acid, and Rice Enzymes to gently exfoliate the skin. That means, this product is perfect to use daily without worrying about any irritation.
Plus, Cox isn't the only one who swears by the Daily Microfoliant. It also went viral on TikTok, in which so many shoppers agree that it's worth a spot in your skincare cabinet. According to reviewers, they love how effective this exfoliator is without being too harsh.
"As someone with dry dull skin, this daily exfoliating serum is my fave. I love how it gently removes dead skin to help reveal a smooth face," said a reviewer. "I love how it is water activated and contains oats. Perfect for my eczema-prone skin!"
Another adds, "I absolutely love the microfoliant that I use daily on my face. After massaging it into my face, it makes it feel soft to touch. […] It made my face have a shine to my skin."
When it comes to exfoliators, the Daily Microfoliant Exfoliator is a must-have for every day. It will leave your skin polished and glowing, so why not give it a try it? Even Courteney Cox can't live without it.
Before you go, check out this slideshow below

Source: Read Full Article