Charlie Sheen's Ex-Wife Denise Richards Claims That The Actor Hasn't Paid Child Support For Several Years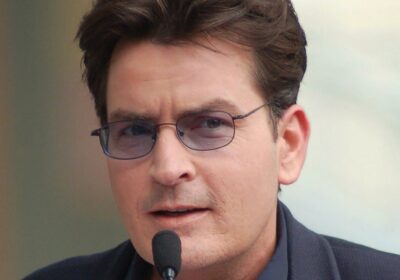 Although a judge recently approved Charlie Sheen's request to stop paying child support to his ex-wife Denise Richards, he allegedly hasn't been footing the bill for several years, according to new reports.
On Monday, October 4th, Judge Alexandra Giza determined that Denise would receive 'zero' child support from her ex-husband. In addition, it was applied retroactively to April 2021, which is when Charlie says their two daughters started living with him.
RELATED: Kaley Cuoco's Divorce From Billionaire Karl Cook Protected By Iron-Clad Prenup
According to Us Weekly, Denise failed to show up at the hearing. She also didn't file any opposition paperwork. However, a source told the outlet the actress was out of the country due to work, and even more, that she was never informed of the court date. "He did this on purpose," the anonymous insider claimed.
The Two and a Half Men star originally applied to amend the child support arrangement in 2019. However, the source says that he intentionally kept postponing the date of their hearing to his own advantage.
A post shared by Charlie Sheen (@charliesheen)
"He pushed it off because he didn't want records of the child support he was paying [his ex-wife] Brooke [Mueller] to impact the case after he agreed to pay them both the same amount of child support," they told Us.
Charlie and Denise were married from 2002 to 2005. Denise filed for divorce when she was expecting their second child. The former couple share two daughters, Sami, born in 2004, and Lola, born in 2005.
Following her filing for divorce, Denise was granted a restraining order after Charlie allegedly sent her death threats. At the time, he was only given visitation rights to their daughters.
A post shared by Denise Richards (@deniserichards)
The actress was eventually awarded primary physical custody of their two children, while Charlie retained visitation rights and was ordered to pay an undisclosed amount of child support.
However, it was recently revealed their eldest daughter, Sami, 17, moved in with Charlie in July. In September, the teenager made headlines for posting a TikTok in which she claims her mother's household was abusive. Reports say that the couple's younger daughter, Lola, 16, splits her time between her mother and father's homes.
A post shared by Denise Richards (@deniserichards)
The same source told Us Weekly that, despite the ruling, Charlie still owes her a lot in backdated child support. They claim the actor hasn't paid child support in over four years. Conversely, Charlie's lawyer claims he overpaid in child support for years, and emphasizes he's set up a $1.2 million trust for both of his daughters.
PEOPLE Magazine reports that one source claims Denise is 'blindsided' by the changes to their child support agreement. However, another insider claims she's known about the court date for "six months." It's unclear if Denise plans to appeal the decision.
Sources: Us Weekly, PEOPLE Magazine,
Source: Read Full Article