Cara Delevingne Says Sobriety Has Made Her 'Stable' and 'Calmer'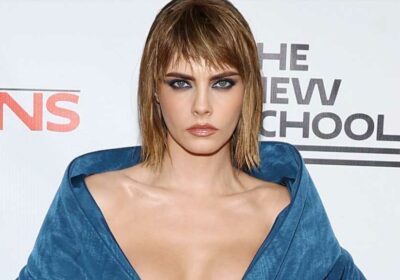 The supermodel talks 12 step programs, her yoga teacher, and life with girlfriend Leah Mason
Cara Delevingne is opening up about a new sober chapter in her life.
Speaking with Elle UK, for their September cover, the supermodel sang the praises of sobriety and all the benefits clean living has brought her in the past nine months.
While she admitted "it hasn't" necessarily been easy, she also emphasized there "have never been moments when I'm like, 'This isn't worth it.'"
"It's been worth every second," she continued. "I just don't know what it would take for me to give it up. I am stable. I'm calmer."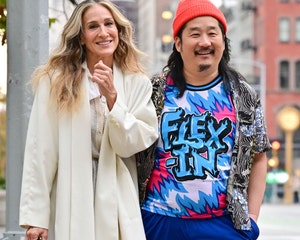 Bobby Lee Recalls Being High and Drunk While Filming with Sarah Jessica Parker
She's also learned "that I'm resilient as hell. That anything is possible. I think I used to say that and not believe it. But now I really believe it."
Photos emerged in September 2022, after the annual Burning Man festival, of Delevingne appearing to be in the middle of a crisis. Soon after she checked into rehab. In January she addressed the photos and said she had since become sober.
"For a long time, I felt like I was hiding a lot from people who looked up to me," she told Elle, and said she found it necessary "to disappear and come back for air."
Now she said, "I finally feel as though I can be free and myself, fully."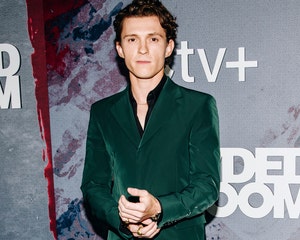 Tom Holland Realized He Was 'Obsessed' With Alcohol During Dry January Challenge
Throughout Cara's childhood her mother, Pandora Delevingne, struggled with heroin addiction and bipolar disorder. Fame came early for the model, something she said "didn't feel real. I didn't feel like I deserved it."
"I didn't feel worthy. I was still stuck in this mindset of not being good enough. I was doing the best I could, but I wasn't really appreciating every moment," Delevingne added. "Inside, I felt very different to how I looked."
She said her road to recovery has included 12-step programs, she has a sponsor, and support from "friends who have been down this path before who have been instrumental in guiding me."
Delevingne said traditional therapy has not worked for her in the past. Instead she meets with her longtime yoga teacher, Colin Dunsmuir, over FaceTime three times a week: "Whatever my body needs. He knows me so well. But honestly, feeding myself creatively is probably the best self-care I can do. I feel like art is therapy to me."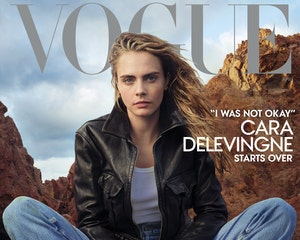 Cara Delevingne Opens Up About Desire to Have Kids, Talks Girlfriend
Nowadays, Delevingne said she enjoys spending time with her girlfriend Leah Mason — a musician she actually met two decades before at boarding school and recently reconnected with at an Alanis Morissette concert.
"My girlfriend has been really wonderful in introducing me to a lot of things and people," she told Elle. She noted that Mason has supported her sober journey and said "2023 has been the best year I've had so far."
She went on to add that "being with my girlfriend, in this relationship, there are just so many things that came at once that have made me so happy and comfortable with who I am."
If you or someone you know is struggling with substance abuse, get help. The Substance Abuse and Mental Health Services Administration (SAMHSA) National Helpline (1-800-662-4357) provides 24/7, free, confidential support for people in distress.