Canadian man opens up present ex-girlfriend gave him nearly 50 years after she dumped him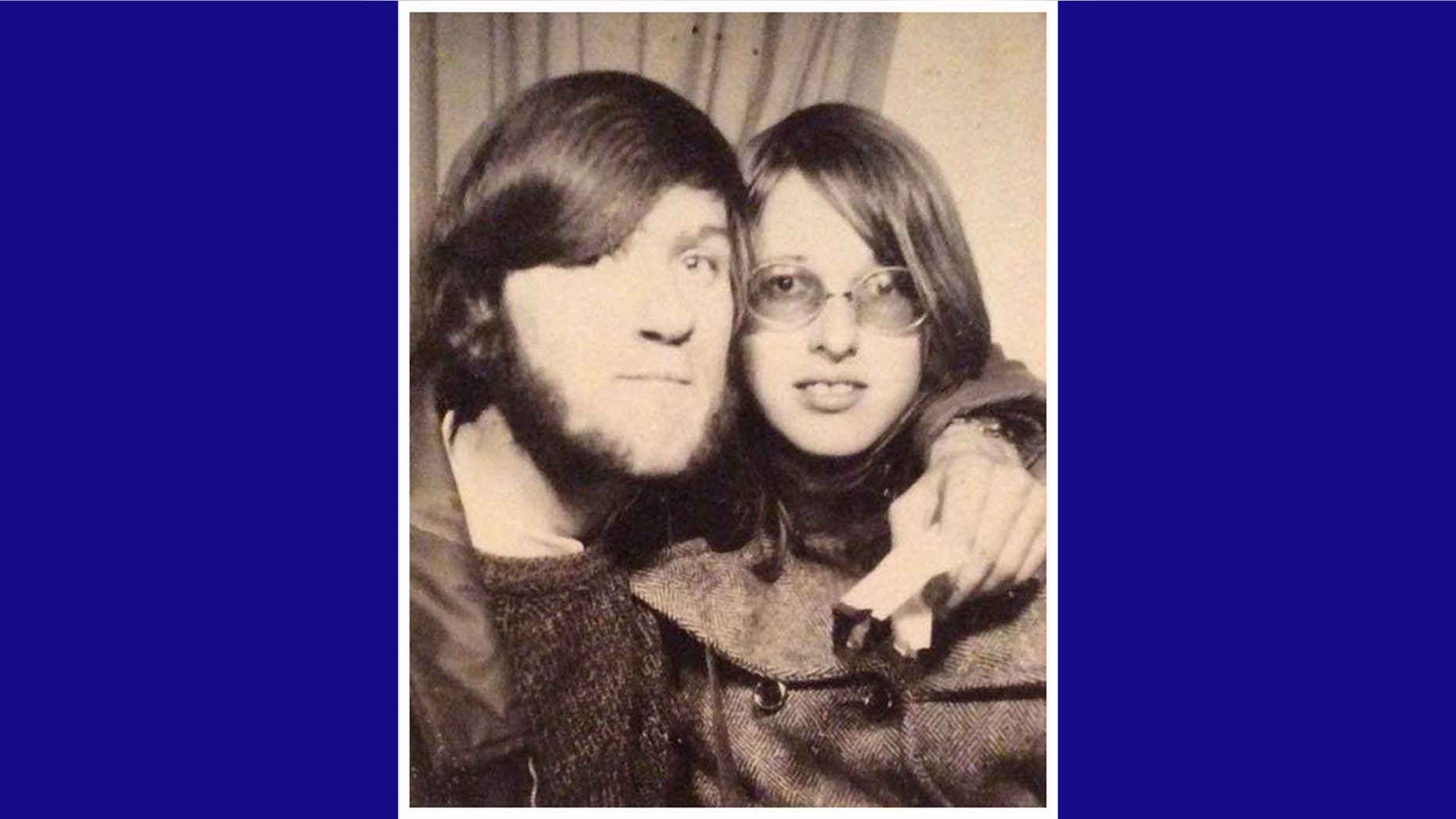 A Canadian man waited nearly 50 years to open the present his ex-girlfriend gave him before dumping him in 1971.
(Facebook)
A Canadian man held on to a Christmas present his first serious girlfriend gave him in 1971 – but never opened up until now.
Adrian Pearce of Edmonton held on to the small parcel after his heart was broken by Vicki Allen when he was 17 years old, the Canadian Press reported. Allen broke up with Pearce shortly before the Christmas break but gave him the present before parting ways. Pearce recalled taking the present she gave him and throwing it under the Christmas tree without opening it.
Pearce's present tale went viral last year, but it wasn't until Thursday when he finally learned what was inside this mysterious package. Allen and Pearce reunited at a bar in St. Albert to discover what could be in there. Allen was also curious to know what was in there. When she was opening up the gift, Allen exclaimed, "Oh no, I can't give that to him!"
'BRIDEZILLA'S' DEMANDING LIST OF WEDDING DRESS CODE REQUIREMENTS GOES VIRAL:  'IF YOU LOOK LIKE TRASH, SO WILL WE'
However, Allen pulled off the paper and revealed a book titled, "Love Is…" The book contains comic strips by artist Kim Grove.
"Aw! Look at this!" Pearce said. "And look at the condition it's in!"
He told CBC News that he was going to frame the present. He said the present reminded him of how innocent he was at age 17.
'WORLD'S MOST MODIFIED YOUTH' HAS HAD OVER 40 PROCEDURES TO 'STAND OUT' 
Allen said she was shocked to learn her ex-boyfriend did not open the present after all these years but was glad he finally did.
Pearce went on to marry another woman and have two children but said his family is friends with Allen.
"We're in a fantastic place where all you can feel is love," he said.
Source: Read Full Article