Bruce Willis' Daughters Praise Emma Heming After Emotional Dementia Update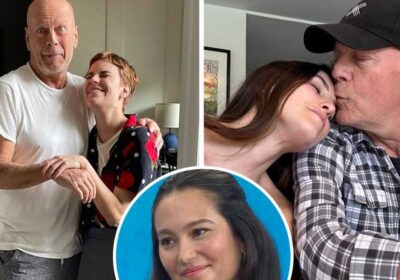 Their praise comes after Emma opened up about the day-to-day challenges Willis faces, and how they're handling his diagnosis as a family.
Tallulah and Scout Willis are praising their stepmother, Emma Hemming, after she shared an emotional update on Bruce Willis' battle with frontotemporal dementia.
"Emma you are such a champion for this cause and you inspire me EVERY SINGLE F—-ING DAY with your bravery and deep deep loving," gushed Scout.
"Your courage is moving mountains," she continued.
"So proud of my family," wrote Tallulah, 29, reposting her sister's Instagram story.
"I TRULY could not be more proud of @emmahemingwillis for being willing to step out into the public eye, (even though it's terrifying!!!) to share our family's story in service of spreading awareness about FTD," she added.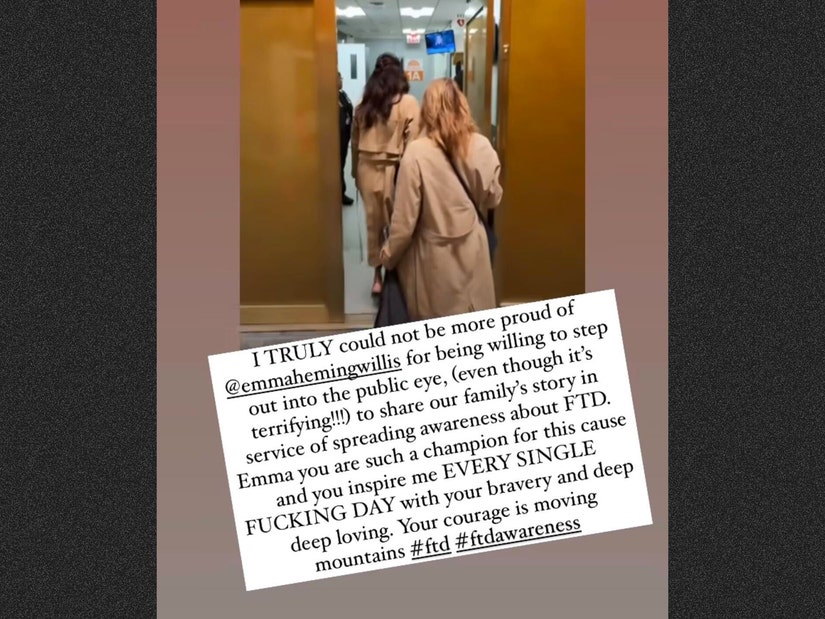 Their praise comes after Emma opened up on Today about the day-to-day challenges Bruce faces, and how they're handling them as a family.
"Dementia is hard," Willis told anchor Hoda Kotb. "It's hard on the person diagnosed, it's also hard on the family. And that is no different for Bruce, or myself, or our girls. When they say this is a family disease, it really is."
The mother of two appeared on the morning show Monday to help kick off World Frontotemporal Dementia Awareness Week, alongside CEO of the Association for Frontotemporal Degeneration Susan Dickinson.
Emma, who along with Bruce's family, shared that the actor was stepping away from his career after being diagnosed with the condition earlier this year, said it's often "hard to know" if the 68-year-old movie star is aware of what he's going through.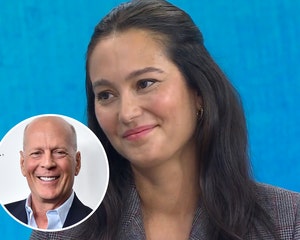 Bruce Willis' Wife Emma Says It's 'Hard to Know' If the Actor Is Aware of His Condition
"It's hard to know," she admitted, before Dickinson shared some of the early signs to look for with this condition.
Citing "unexplained changes" in the person's behavior, Dickinson said frontotemporal dementia is often misdiagnosed — even by doctors — as ALS, Parkinson's and even certain mental health disorders like Bipolar disorder.
Emma said the diagnosis has been a "blessing and a curse," as it's allowed her to better understand what her husband has been going through.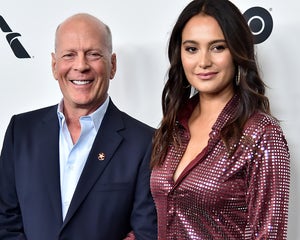 Bruce Willis' Wife Emma Admits She's 'Not Good' in Mental Health Update as His Caregiver
Amid Bruce's diagnosis, Emma said their big, blended family, which includes the daughters he shares with ex-wife, Demi Moore — Rumer, 35 Scout, 32 and Tallulah, 29 — makes the time to celebrate the many beautiful things happening in their lives.
It's something she said her husband would want her to be doing.
"It's just really important for me to look up from the grief and the sadness, so that I can see what is happening around us," Emma said. "Bruce would really want us to be in the joy of what is. He would really want that for me and our family."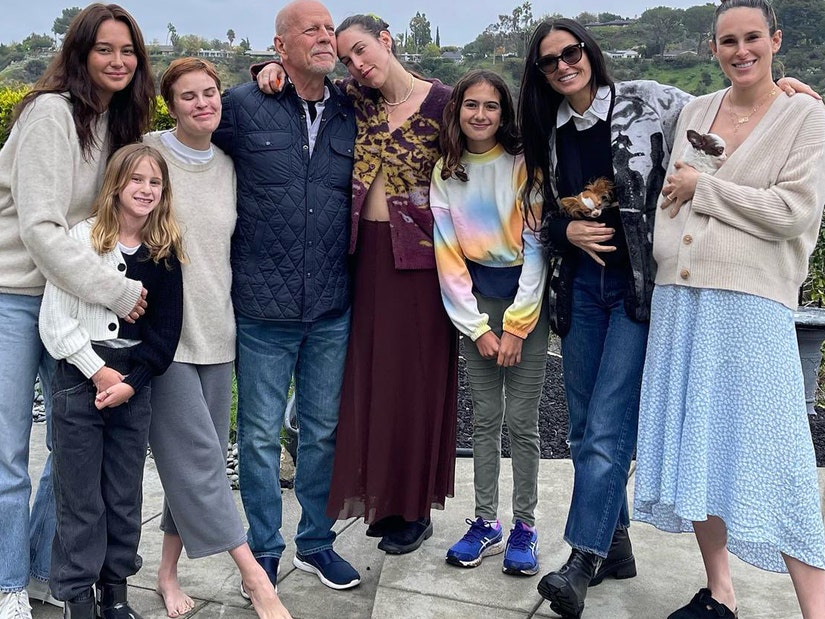 Source: Read Full Article