Birthday Boy Ian Somerhalder & Wife Nikki Reed Are Just the Cutest! See Their Sweetest Snaps Now on People's Choice Awards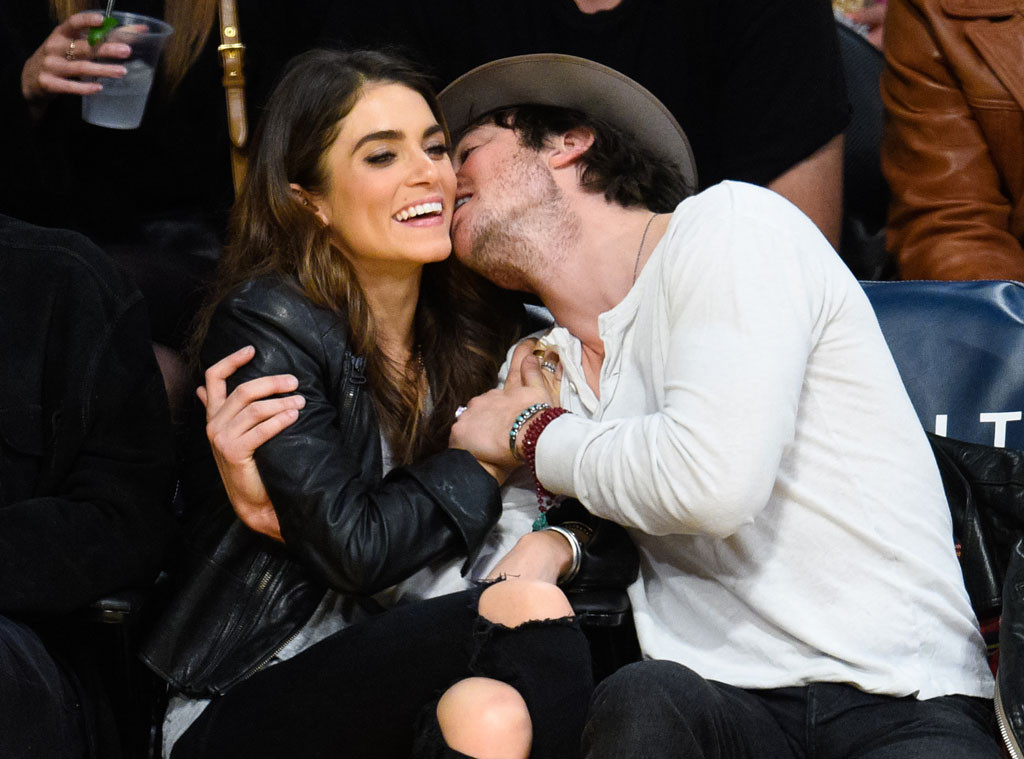 Noel Vasquez/GC Images
Happy birthday Ian Somerhalder!
On Saturday, The Vampire Diaries alum turned the big 4-0. That's right, he's 40 years old!
Since it's such a big milestone for the Louisiana native, we're so excited to see how he and wife Nikki Reed will celebrate the occasion.
In the past, the two have shared touching tributes to each other on their birthdays and we're sure this year will be no different.
The sweetest thing about Somerhalder and his wife is that the two don't need a special occasion to be the most precious pair on the internet.
The cute couple is constantly showering one another with love online and sharing the sweetest snaps we've ever seen on social media.
Due to their perfect romance, we figured there's no better way to ring in Somerhalder's 40th birthday than by looking back at his cutest moments with his lady love!
There are a ton, so brace yourself for cuteness overload.
In honor of the V-Wars star's big day, we've compiled some of the sweetest snaps he and Reed have shared during their time together. We do have to warn you however that you should be prepared to say "aww" a lot while scrolling through these photos.
From tender throwbacks to smoochy selfies, this couple has documented so many high points throughout their relationship and we're not worthy. They are what #CoupleGoals are made of and Somerhalder is one lucky man to have Reed by his side, not just on his birthday, but every other day as well.
Since all we want on Somerhalder's birthday is for him to be happy and feel loved, sharing his cutest couple moments seems like the perfect way to celebrate him. Don't you agree?
Make sure to show the birthday boy and his beautiful wife some love by checking out all their most precious pics in the gallery below and maybe give Somerhalder a happy birthday shout out on social media as well.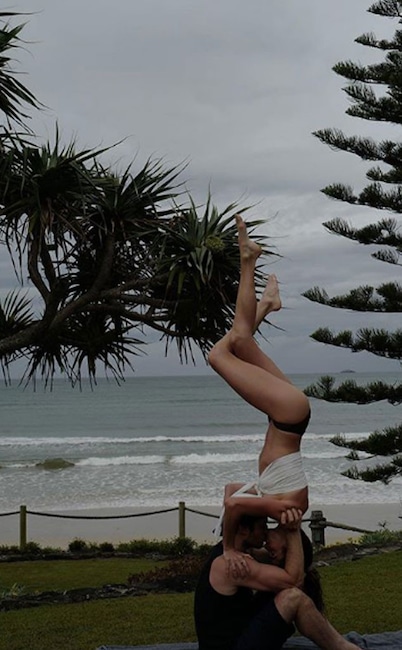 Instagram
Defying Gravity

Ian Somerhalder and Nikki Reed's love is one that clearly defies the laws of physics.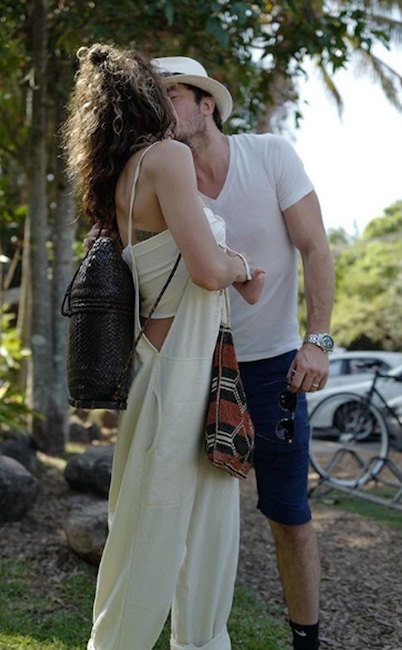 Instagram
Precious Peck

The lovebirds really like locking lips with each other!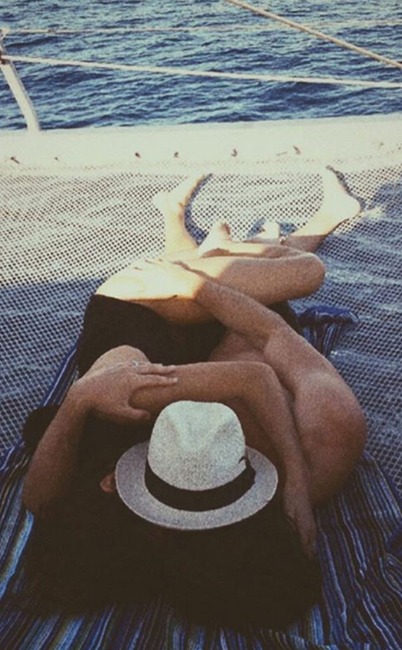 Instagram
Sweet Snuggles

In this throwback picture from 2015, the precious pair enjoyed some not-so-covert makeout time.
Article continues below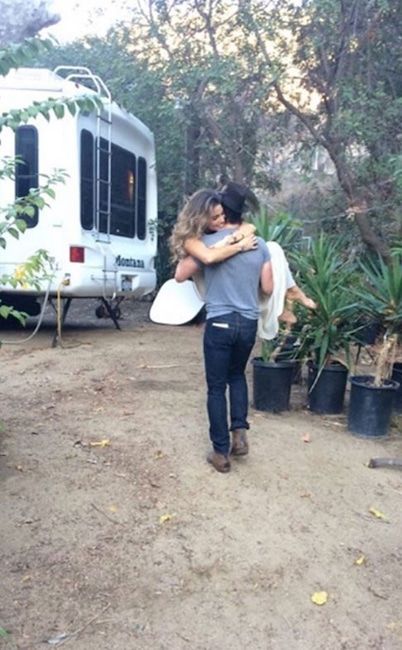 Instagram
Cute Carry

In another flashback photo—this time from 2014—Somerhalder whisked his lady love right off her feet!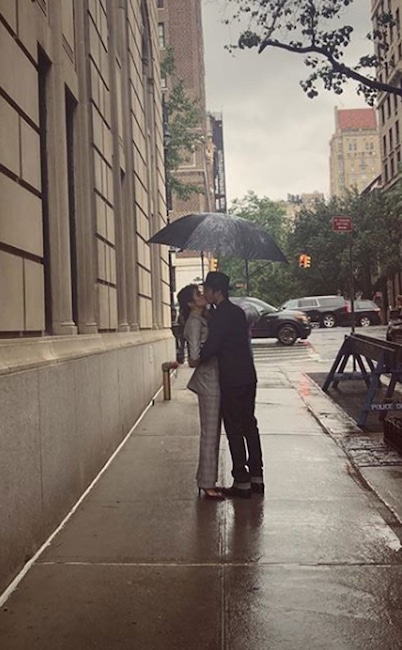 Instagram
Romance in the Rain

During New York Fashion Week, the cute couple shared a sweet smooch in the rain.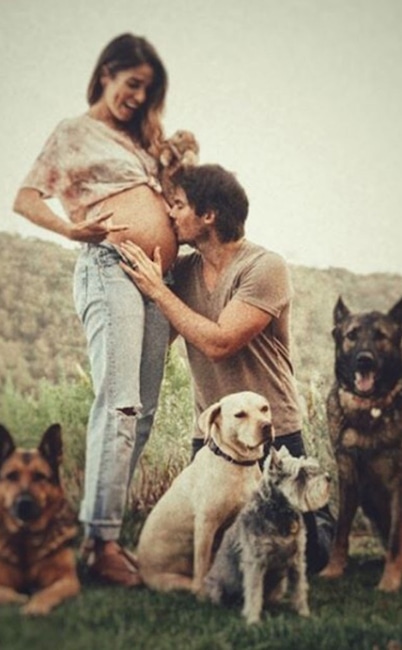 Instagram
Flawless Family

For Father's Day, Somerhalder threw it back to this adorable moment where he planted a peck on his wife's baby belly.
Article continues below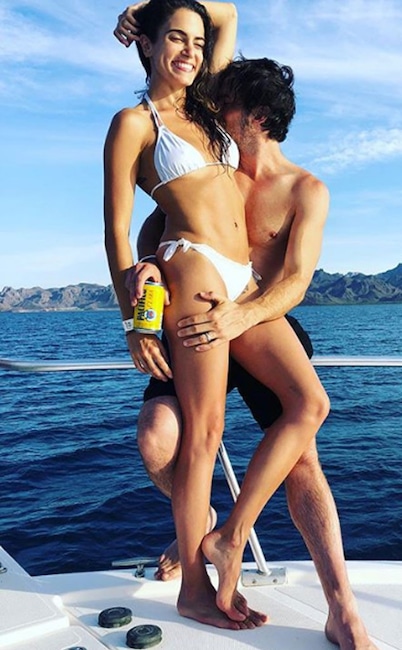 Instagram
Fun in the Sun

The two showed off their beautiful bodies while out on the water in this photo, and clearly they couldn't keep their hands off each other!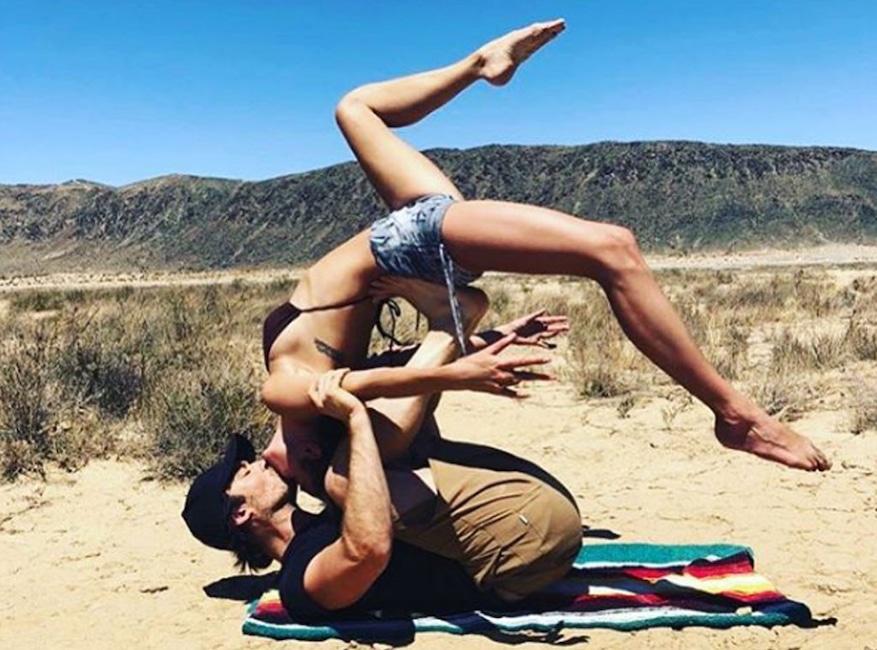 Instagram
Crazy Kiss

Reed loves doing acrobatics and her hubby loves supporting her, especially if it means quick kisses are involved!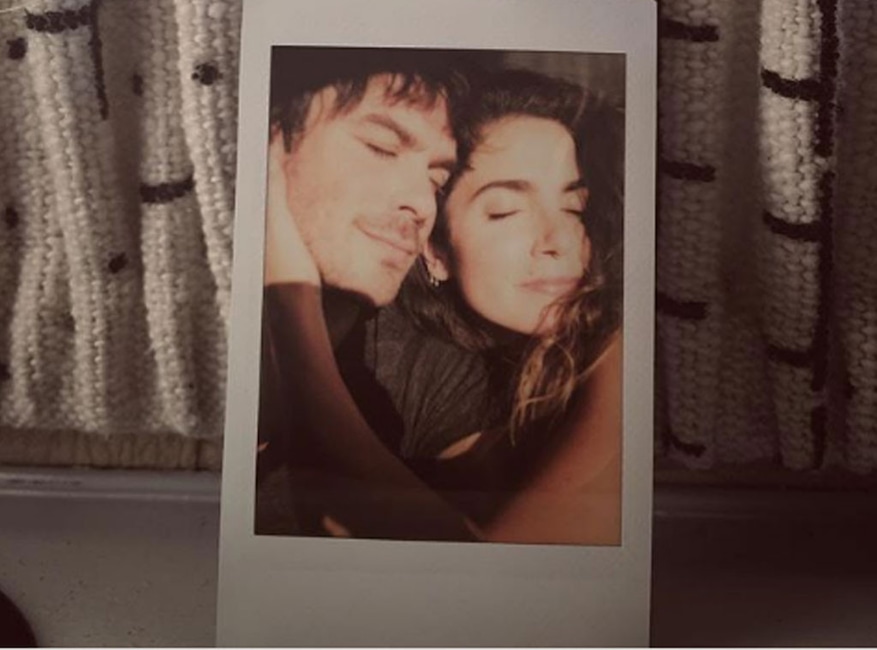 Instagram
Polaroid Perfection

This precious photo was posted in honor of the couple's third anniversary and we can't get over the cuteness.
Article continues below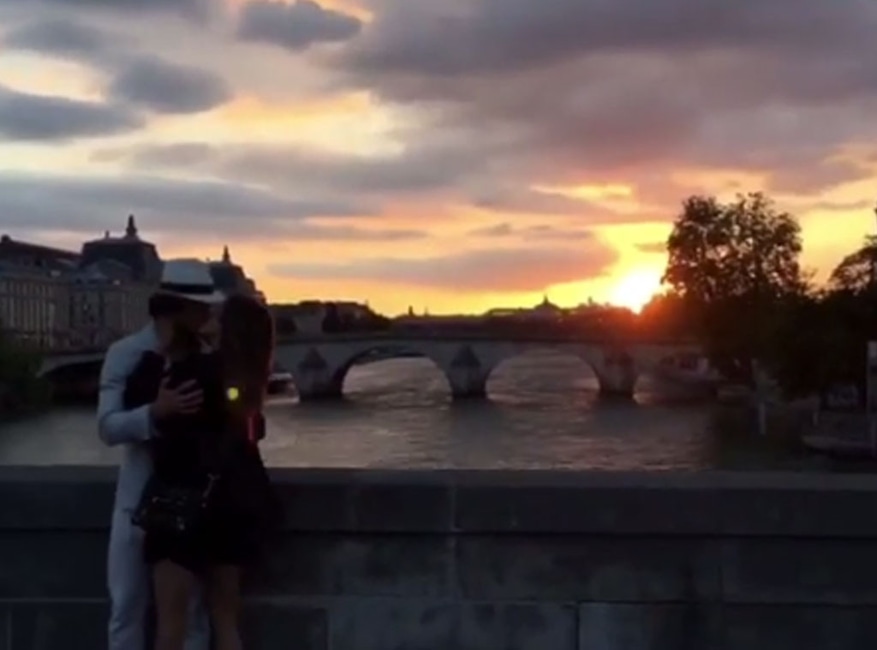 Instagram
Valentine's Day View

Aw, how romantic. The lovebirds smooched under the setting sun on Valentine's Day.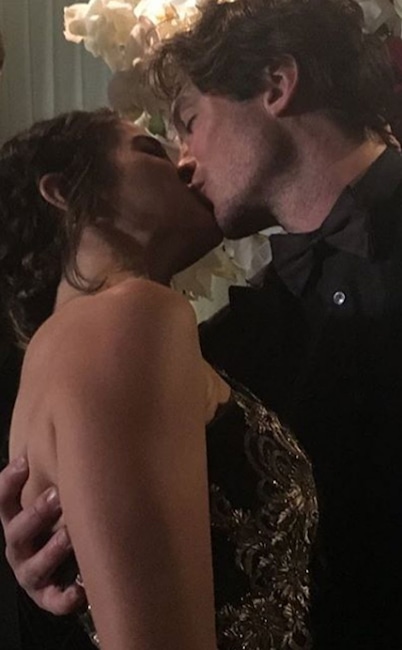 Instagram
Awards Show Smooch

Aren't these two so cute sharing a kiss at the Golden Globes?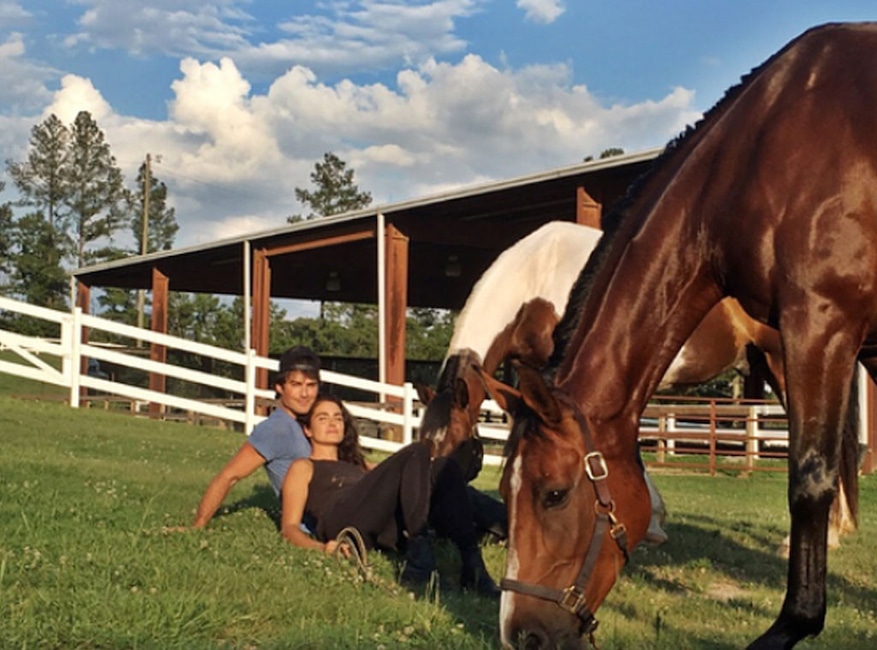 Instagram
Greener Pastures

The animals lovers look so cozy laying on the grass next to some beautiful horses in this snap.
Article continues below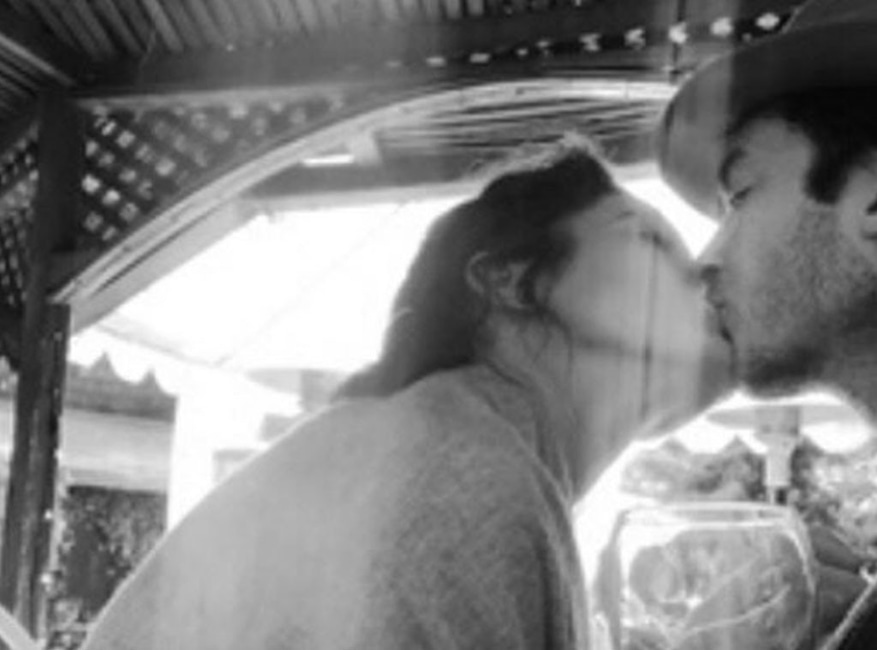 Instagram
Black-and-White Bliss

The cute couple loves their PDA.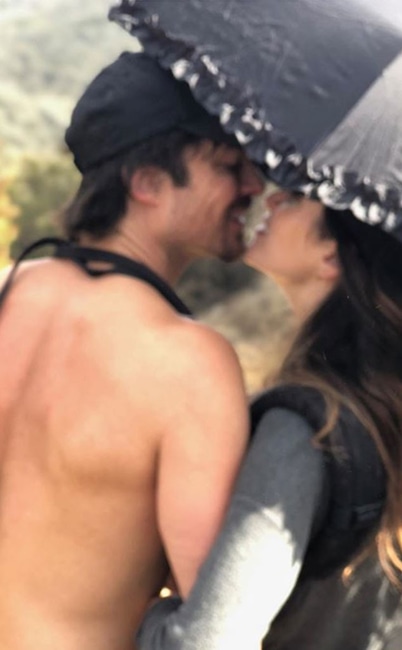 Holiday Hikes

The precious pair leaned in for a tender moment while hiking on Christmas.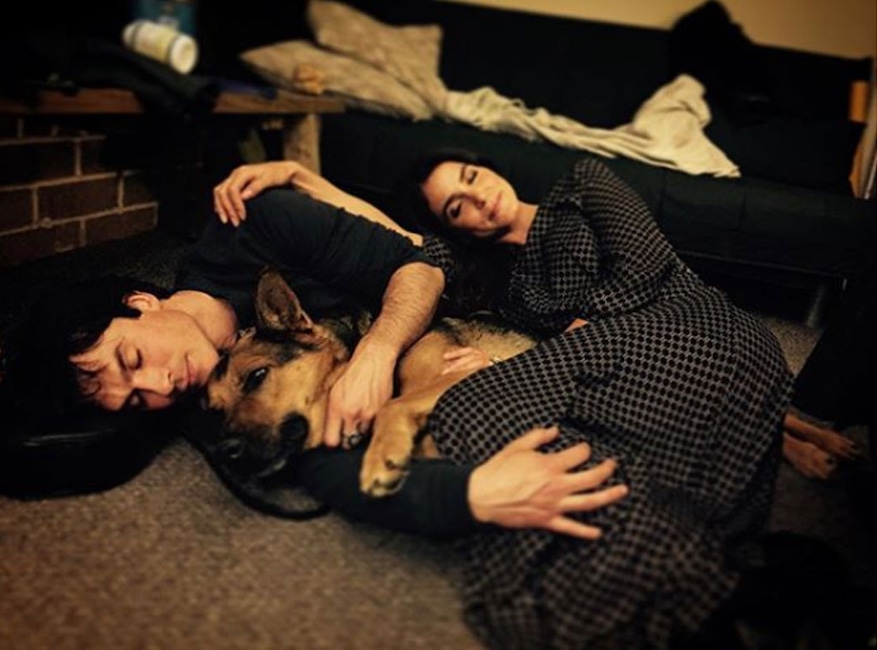 Cute Cuddles

Somerhalder and Reed snuggled up with their pup—and each other—on the set of Vampire Diaries.
Article continues below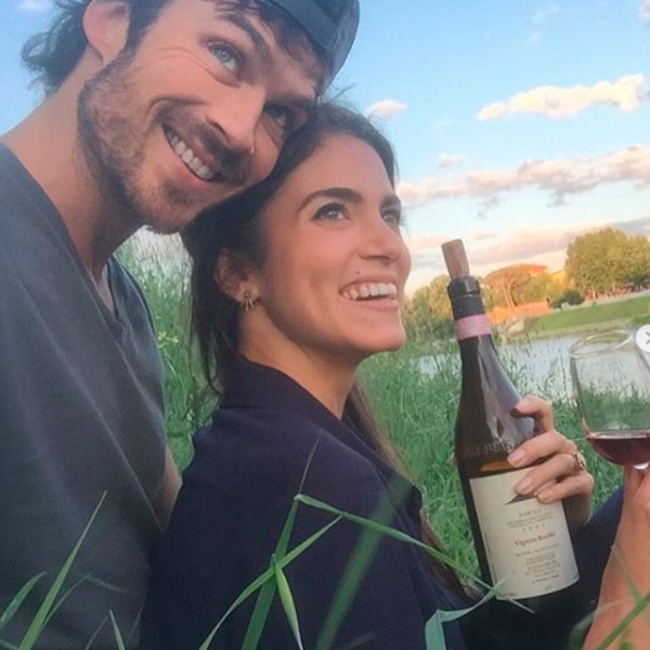 Wine Time

The two look so sweet celebrating Reed's birthday with a bottle of wine in hand.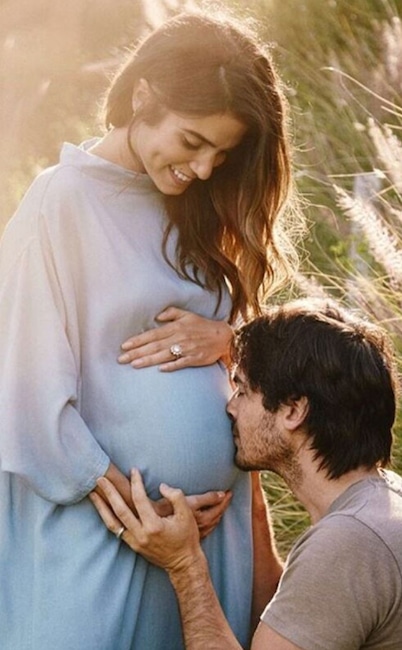 Exciting Announcement

In May 2017, Somerhalder announced on Instagram that he and Reed were expecting with this gorgeous photo.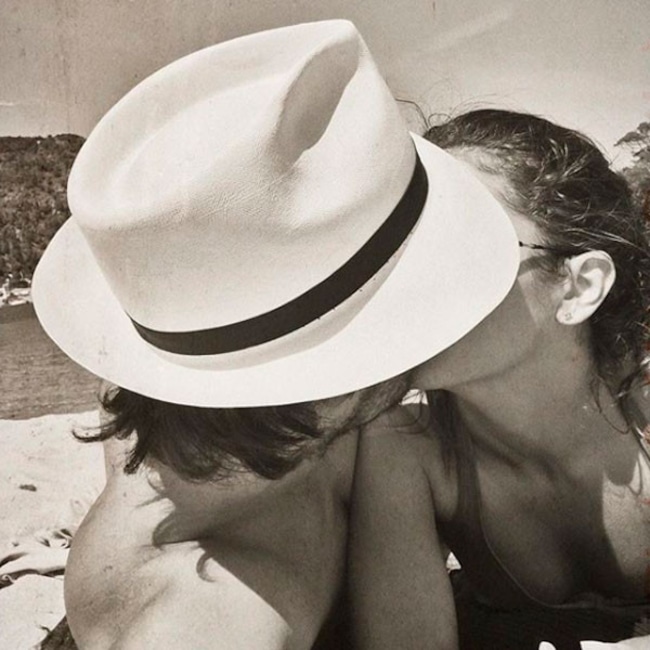 Covert Kiss

The lovers locked lips while hidden behind the actor's hat to celebrate Valentine's Day in 2017.
Article continues below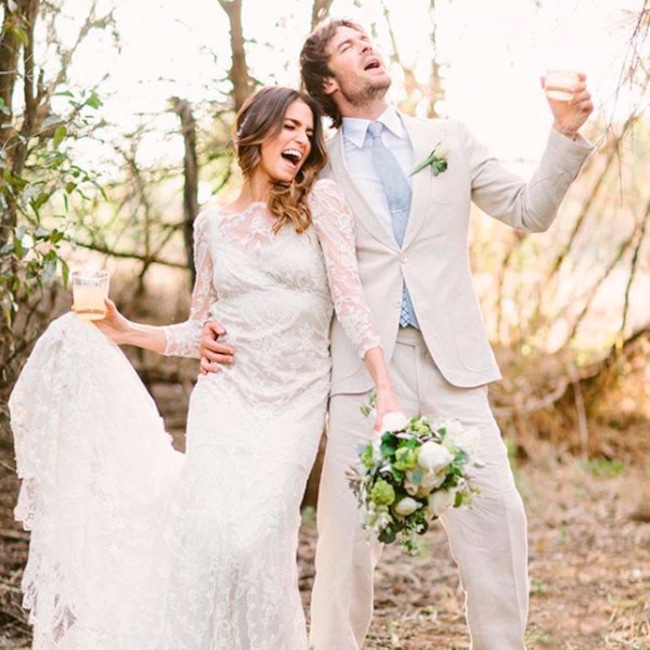 Wonderful Wedding

In January 2016, Somerhalder decided to celebrate nine months of marriage to Reed with this silly shot from their wedding day.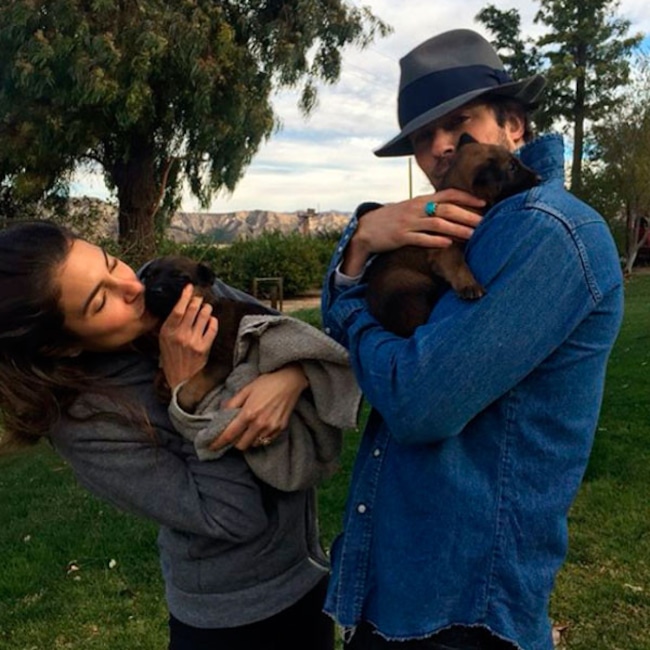 Puppy Partners

These two always look so good together, but somehow they look even better with puppies in hand.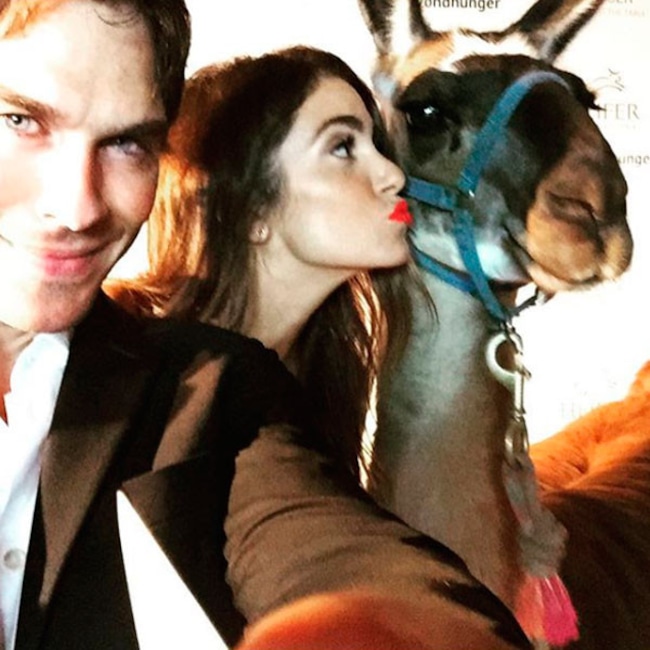 Llama Lovin'

Instead of kissing her main man back in 2015, Reed decided to plant one on this lovable llama instead.
Article continues below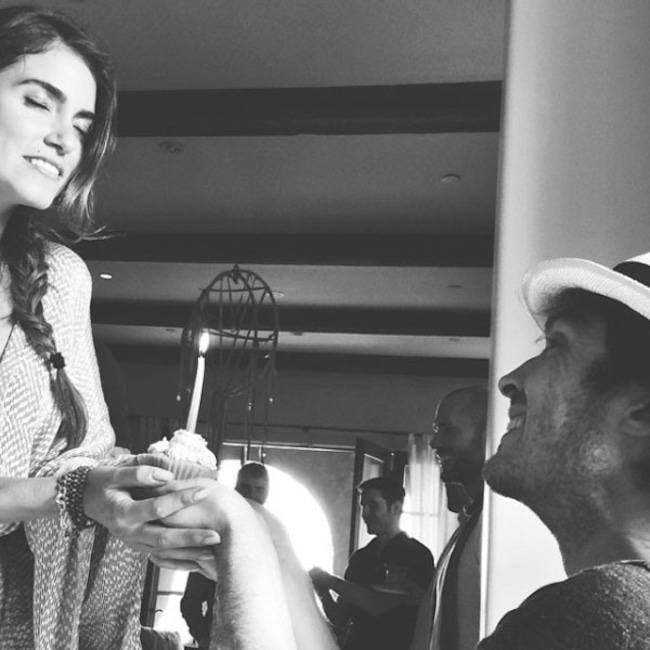 Birthday Beauty

Somerhalder loves doting on his lady love for her birthday each year.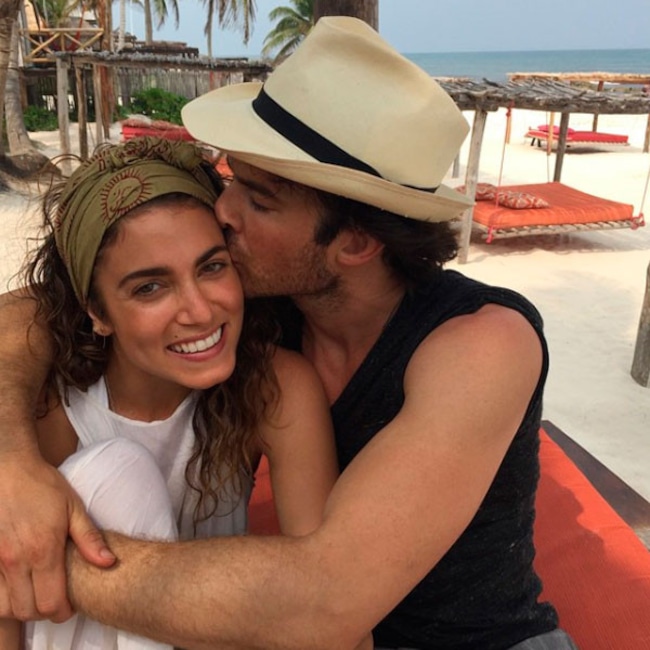 Smooches on the Sand

During a 2015 getaway, Somerhalder planted a big smooch on Reed's cheek and we can't handle this much cuteness in one picture.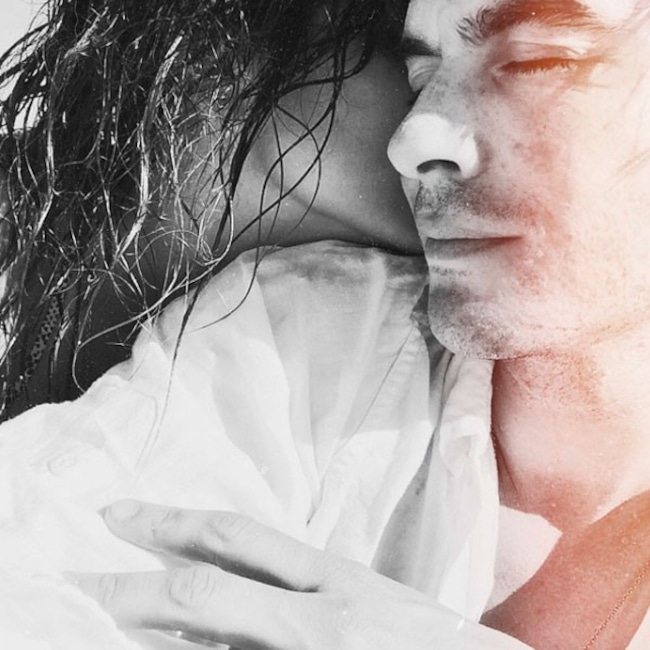 Sexy Snuggles

This 2015 moment between the couple is almost too intimate for Instagram. Almost.
Article continues below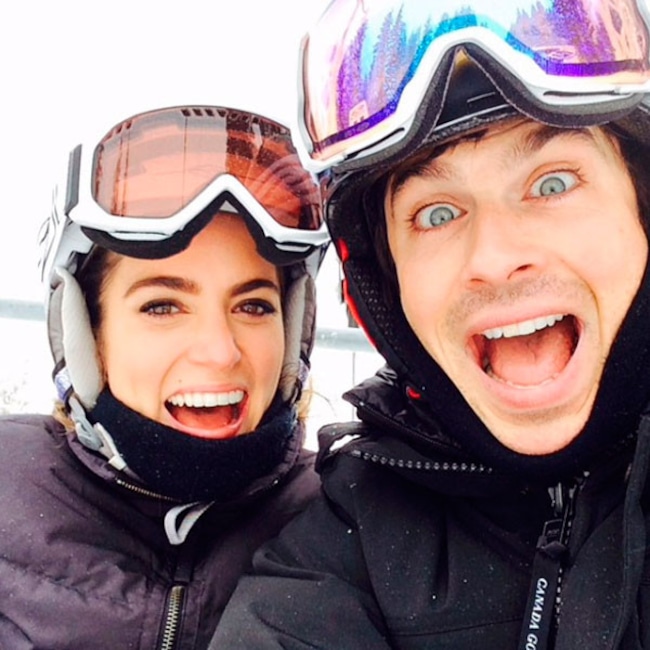 Ski Slope Silliness

The two celebrated the 2014 holidays with a trip to the Sun Valley slopes and from the looks of it they had a blast.
Source: Read Full Article