Beyoncé confirms she has new music on the way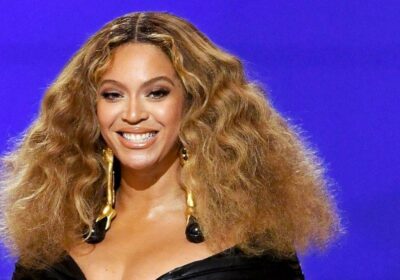 Beyoncé confirmed Tuesday that she has new music on the way.
In a new interview with Harper's Bazaar, the singer said that she's been in the studio for a year and a half.
And despite the fact that she's been making music for more than 30 years, the allure of recording new songs hasn't faded, she said.
"With all the isolation and injustice over the past year, I think we are all ready to escape, travel, love, and laugh again," she said. "I feel a renaissance emerging, and I want to be part of nurturing that escape in any way possible."
Editor's Picks
Beyonce is now the performer with the most wins in Grammys history
Adele praises Beyonce's 'Black Is King' with matching outfit
Young girls hug recreating Beyonce's 'Brown Skin Girl' music video
"Sometimes it takes a year for me to personally search through thousands of sounds to find just the right kick or snare," she continued. "One chorus can have up to 200 stacked harmonies."
Beyoncé, who turns 40 next month, said that she's looking forward to this next decade and wants to feel "the same freedom I feel on stage every day of my life." And in addition to working to "dismantle systemic imbalances" and furthering her career, she also wants to spend time with the people closest to her.
"I want to explore aspects of myself I haven't had time to discover and to enjoy my husband and my children. I want to travel without working. I want this next decade to be about celebration, joy, and giving and receiving love," she told the outlet. "I want to give all the love I have to the people who love me back."
Source: Read Full Article