Berlinale Selection 'Ghaath' Producer Platoon One Reveals Extensive Slate (EXCLUSIVE)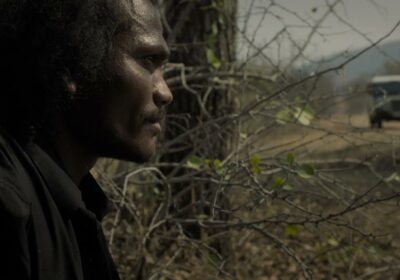 India's Platoon One Films, co-producers of Berlin Film Festival Panorama strand title "Ghaath" ("Ambush"), has seven films in the works.
Four films are in advanced development. Police procedural "Bayan" by Bikas Mishra ("Chauranga") was developed at Film Independent's Global Media Makers program in Los Angeles and the film is supported by the International Film Festival Rotterdam's Hubert Bals Fund.
Drama "Kadminche," the feature directorial debut of Tushar Paranjape, writer of Berlin Crystal Bear winner "Killa," has Rinku Rajguru ("Sairat") attached to star. Action fantasy film "Don't Sleep" will mark the Hindi-language debut of Arun Bose (Malayalam-language "Luca"). And Agrim Joshi and Debojit Das Purkayastha, creators of series "Candy" for Viacom18 streamer Voot Select, will make their feature directorial debut with psychological thriller "Influenzaa."
Three films are currently in post-production. India-set Hindi-language social drama "Bhagwan Bharose" ("For Heaven's Sake") marks the directorial debut of Platoon One founder Shiladitya Bora. It stars Vinay Pathak, Masumeh Makhija, Satendra Soni and Manu Rishi Chadha. Sri Lankan auteur Prasanna Vithanage is also a producer on the film.
Marathi and Japanese-language romance "Toh Ti Ani Fuji" ("Him, Her and Fuji"), directed by Mohit Takalkar and written by Irawati Karnik and shot across India and Japan, stars Lalit Prabhakar and Mrinmayee Godbole. Hindi and French-language immigrant drama "Minimum," written and directed by Rumana Molla, was shot in India, Serbia and Belgium, and stars Molla, Saba Azad, Geetanjali Kulkarni and Namit Das.
"We endeavor to produce engaging entertaining films that not only provide a professional springboard to the cast and crew, but also ensure commensurate returns to the investors and producers. The vision is to champion unique stories that resonate with both local and global audiences," Bora told Variety.
The post-pandemic period has not been overly kind towards the theatrical performance of independent films. An exception has been Anamika Hakshar's 2019 Sundance selection "Ghode Ko Jalebi Khilane Le Ja Riya Hoon" that Platoon Distribution, Platoon One's distribution arm, released in India in 2022. The film ran for 56 days and was a box office success.
"The theatrical business within India is undergoing a paradigm shift. Producers cannot just make anything and expect the audience to show up to the theaters. Only the big-budget spectacle tentpole films, or high-concept or super-hyped medium- to small-budget films with tremendous word of mouth are finding acceptance," Bora said. "The success of 'Ghode Ko Jalebi Khilane Le Ja Riya Hoon' reconfirms our belief that there is a space for all kinds of cinema, and if all the stakeholders in the value chain — creators, distributors, exhibitors come hand in hand and try to get the attention of the core audience and niche the film is made for, it is possible to make even a small independent film work theatrically."
Kannada-language sci-fi film "Mandala" marked Platoon Distribution's foray into India's vibrant regional industries and plans are afoot to distribute Tamil, Telugu, Malayalam, Gujarati and Marathi-language titles in India.
Platoon Distribution is also currently in talks with sales agents, distributors, publicists and talent management firms for strategic partnerships to help distribute their films in North America and Southeast Asia, including "Ghaath."
Meanwhile, "Ghaath" director Chhatrapal Ninawe is relieved that the film is finally making it to Berlin after being pulled at the last minute by its former producers in 2021. "I am very happy that finally the film will reach audiences in Berlin and later in India and beyond," Ninawe told Variety. "I am very excited to find out how the Berlinale audience will react to it."
Ninawe's next is a feature film that follows the story of two hunts spread over two generations of a fictional hunting tribe and in both, the hunters get hunted.
"Ghaath," produced by Platoon One, Drishyam Films, PayTamasha, Lighthouse Innoventures and UA Kathachitra, will have its Berlinale press and industry screening on Feb. 18 followed by its world premiere on Feb 22.
Read More About:
Source: Read Full Article