Before Britney: The Controversial Conservatorship Of Casey Kasem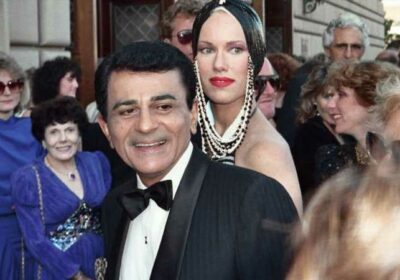 For those following, the case of the conservatorship of Britney Spears is a huge controversy. However, another case that has turned equally controversial over the ages is the conservatorship of the famous radio personality Casey Kasem.
Kemal Amin "Casey" Kasem was a radio personality, disc jockey, and a famous voice actor who played Shaggy in Scooby-Doo. Born in Detroit, Michigan, in 1932, the legendary Casey Kasem led a tragic life ever since he was a kid. His parents divorced when he was quite young, and then his dad met with a fatal accident in 1955.
Casey's father was on the way to watch his son in a play when a car crash ended his life. Casey fought through his grief and emerged triumphant in his adult life in the entertainment industry. But the tragedy of his life was far from over as he faced an estrangement with his first wife. Later, he got divorced and then married the second time but what came next was the increasing distance with his older kids from his ex-wife. Then, all hell broke loose when he was diagnosed with Parkinson's. Part of the controversy comes from his children's accusation about their stepmother, who kept their father away from them while she did not take proper care of him.
What Is Conservatorship And How Kasem Got Caught Up In It?
A post shared by Kerri Kasem (@kerrikasem)
RELATED: Britney Spears Conservatorship Battle, Explained
Conservatorship is also known as guardianship under US law. It refers to the taking over common or financial affairs of a person who is clinically indisposed to make such decisions. The conservatee might not be in a position to take care of these things due to mental illness or old age. In such a situation, the court reserves the right to decide who will be in charge of the conservatee and their affairs. If the conservatee is in a somewhat stable mental condition, they can also appoint their guardian without the involvement of a judge, as stated by The Dean Law Group.
The American Top 40 host Casey was diagnosed with Parkinson's Disease in 2007. However, the news did not become public until it was announced by his daughter Kerri in 2013. The whole affair about his illness got murky when she announced a few months later that it was Lewy body dementia, another disorder that often has the same effects as Parkinson's Disease. This is how the previously able-bodied radio star and voice actor Casey got caught up in an ugly trial surrounding conservatorship.
Turning Into A Controversy
A post shared by Kerri Kasem (@kerrikasem)
Things got ugly when Kasem's health deteriorated, and he became critical in 2013 – the same time around which parts of his private life and illness started becoming public. The illness had taken away even the speaking power from Casey, and he soon became a conservatee. Next began the war over who would get the guardianship rights on the ailing Casey.
His older kids wanted to be with their father, but his second wife Jean made it increasingly difficult for them to even come near him. They filed a petition to secure conservatorship over their father's healthcare, but the court denied it in November 2013. Jean also shifted Kasem from the Santa Monica nursing home in California to prevent contact with her stepchildren.
The Fight Over Casey's Conservatorship
A post shared by Kerri Kasem (@kerrikasem)
Despite Jean's relentless agitation, Kasem's daughter somehow secured conservatorship rights as his father's legal guardian. This was, however, only temporary at first. According to CNN, Kerri was granted the conservatorship rights on May 12, 2013, which was supposed to last till June 20, 2014. Upon approaching the due date, a hearing was conducted to decide if Kerri should get permanent guardianship rights to look after Kasem.
This change in the decision was probed by a sudden investigation that was ordered to look into the whereabouts of Kasem after he was reported missing from the United States. It was, however, later discovered that Jean had quietly taken him to Washington State, away from everyone else. He was admitted to a hospital in Washington state, and the court eventually ordered separate visitations to be made possible for his older kids and wife, Jean Kasem. This was because Kasey's condition got worse by the day.
His kids from the first marriage – Kerri and Mike – were extremely upset with the trial because quarreling over inheritance or property with their stepmother was not their major concern. They were heartbroken when they were restricted from seeing their father in his critical ailing condition. Kasem's kids stated that their father knew previously that Jean had insecurities about his first marriage and the kids from this marriage. However, Casey was hopeful that everything would eventually fall into place and the entire family would thrive together as one unit.
Casey Kasem died on the 15th of June in 2014, with an unfulfilled dream of seeing his entire family reconciled. He was 82, and the immediate cause was deemed to be sepsis from bedsores. Mike and Kerri, however, sued Jean with charges of elder abuse and the wrongful death of their father. After a long investigation, the suit was settled in 2019 because of a lack of evidence to prove genocide. Kasem was worth about a grand $85 million at the time of death.
READ NEXT: Britney Spears Asks Judge To End Conservatorship As Stars Rally Behind Her
Source: CNN, The Dean Law Group, The Hollywood Reporter.
Source: Read Full Article