Baskin Robbins' Holiday Flavors Just Dropped — Including Caramel Cappuccino Cheesecake
December is finally here, which means all the holiday-flavored things your heart desires are also here, and that includes ice cream. Baskin-Robbins' December 2018 Flavor of the Month is Caramel Cappuccino Cheesecake, and in addition to that, the chain is featuring four other seasonally-appropriate flavors. If you prefer your eggnog frozen rather than straight-up or with rum, they've got your back.
First up, let's a take a closer look at the Flavor of the Month. Caramel Cappuccino Cheesecake is "cheesecake and coffee-flavored ice creams churned with cappuccino toffee pieces, cheesecake pieces, and a salted caramel swirl." Two forms of coffee! Two forms of cheesecake! Sounds intense.
Baskin-Robbins features a special flavor each month, and they're usually themed in some way to the season. For instance, Trick Oreo Treat (vanilla ice cream with orange Oreos, and Butterfinger and Baby Ruth bits) was the Flavor of the Month in October, and last December the Flavor of the Month was York Peppermint Pattie. Caramel Cappuccino Cheesecake might not scream Christmas, but it does sound very indulgent and that's what the holidays are for, too.
The chain is also spotlighting some other flavors this holiday season, as well as a new cake. Here are your detailed descriptions via Baskin-Robbins, so you know what you're getting into:
Winter White Chocolate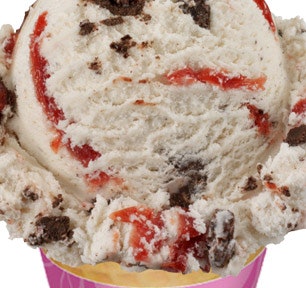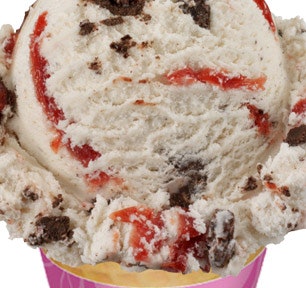 "White chocolate-flavored ice cream with cherry pieces in a chocolate-flavored coating and a cherry ribbon."
Peppermint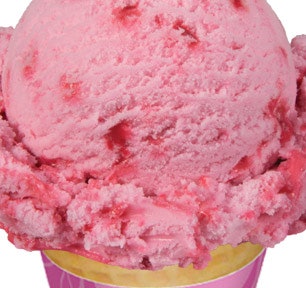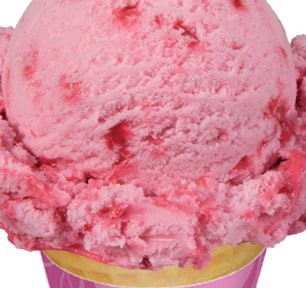 "Pink peppermint-flavored ice cream with pieces of peppermint candy."
Eggnog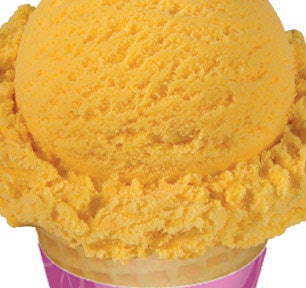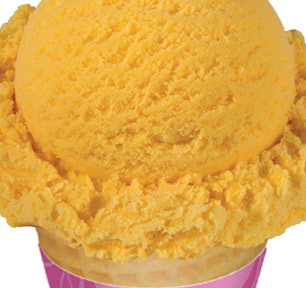 "Rich, thick egg nog-flavored ice cream."
Mint Chocolate Chip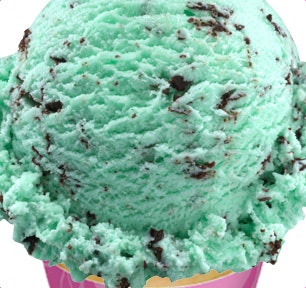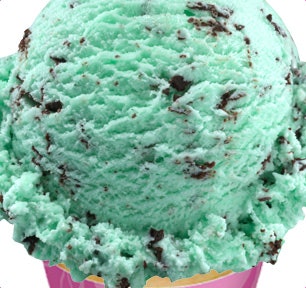 "Classic mint-flavored ice cream with chocolate pieces."
Red Velvet Roll Cake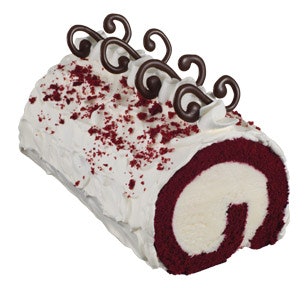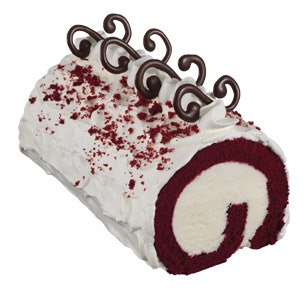 "Rich cocoa-flavored red velvet cake with delicious cream cheese-flavored ice cream … topped with traditional Red Velvet cake crumbs and festive chocolate swirls."
Finally, to end the month, Baskin-Robbins is continuing with its Celebrate 31 promotion, in which customers can get regular or kid-sized ice cream scoops for $1.50 on the 31st of the month at participating locations. There are only seven months in the year with 31 days, so, you know, you have to make the most of it when you can. This time that means eating a scoop of the discount ice cream of your choosing before welcoming whatever it is that 2019 will bring.
If you're in the market for holiday ice cream, Baskin-Robbins is not the only place you can turn to. Blue Bell introduced a new peppermint bark ice cream this year, which it describes as "a smooth mint ice cream loaded with luscious dark chocolate chunks and tasty white chocolate chunks containing crushed peppermint candies." The brand also has a regular peppermint ice cream during the winter, which is "cool, refreshing peppermint ice cream sprinkled with peppermint candy pieces."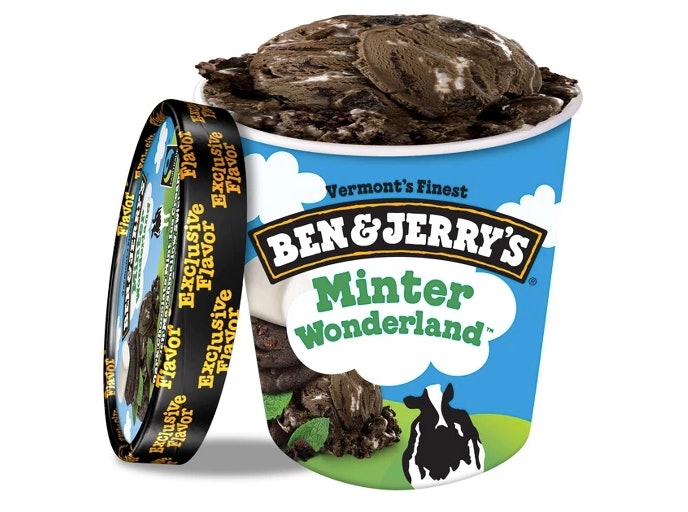 Also, Ben & Jerry's has released its seasonal ice cream: Minter Wonderland. This flavor has "dark chocolate mint ice cream with marshmallow swirls and chocolate cookie swirls" and is available exclusively at Target.
So, if you're looking for an ice cream fix this month, you have plenty of options, whether you're a mint person, a chocolate person, or a two forms of cheesecake and two forms of coffee person.
Source: Read Full Article