Astrology expert shares what's in store for each star sign in November 2023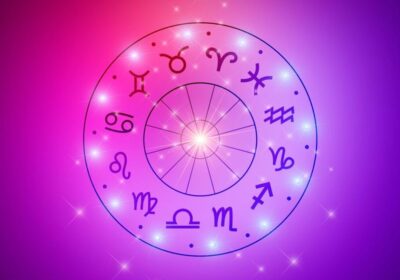 November is right around the corner and each zodiac sign can expect both triumphs and challenges. Astrologer Jessica Adams spoke exclusively to Express.co.uk about what the next month has in store for all 12 signs. Here's what to expect.
Aries (March 21 to April 19)
Jessica told Express.co.uk: "You will make a fresh start with your bank account, house, flat, charity or business near Monday November 13.
"Aim to save or make money all month and you'll achieve it by Friday, December 29, thanks to a close relationship."
Taurus (April 20 – May 21)
Jessica said: "Your partnership (personal or professional) will change in your favour in November if you put effort in, with a very Merry Christmas for both of you.
"If you are in a conflict with someone against you, aim for settlement or victory near Monday 13."
READ MORE: Astrologer shares Chinese zodiac sign that does 'better than others'
Gemini (May 21 – June 21)
Jessica said: "Your health on all levels is the priority in November and the right people and information to help you will be there.
"Set goals, no matter if this is the doctor or your diet and you could be much better off by December at the latest."
Cancer (June 22 – July 22)
Jessica said: "Your love life or the world of children (including young adults) shows you a two-month process of useful changes now, aiming for a good outcome by Boxing Day. Many Cancerians will hear of pregnancy or adoption, next."
Leo (July 23 – August 23)
Jessica said: "You will successfully redecorate, fix issues with your house or flat or even move by Boxing Day, thanks to all you do near Monday, November 13.
"Family changes or household decisions work in your favour from now until Christmas."
Don't miss…
Astrologer names five zodiac signs 'destined to be rich'[INSIGHT]
Asian zodiac 2023-2024 predictions for each sign[EXPERT]
What kind of royal will Princess Charlotte be according to astrology?[EXCLUSIVE]
Virgo (August 23 – September 22)
Jessica said: "A brother, sister or cousin is at the heart of important choices in November and as Christmas is a good date to aim for, think about using your horoscope favours to get what you want by December 29 at the very latest."
Libra (September 23 – October 23)
Jessica said: "You will make or save a lot of money by May 25, 2024, if you try, but the process begins near Monday, November 13.
"Father Christmas has rewards for you this year, so take the plan step-by-step and expect good results later."
Scorpio (October 23 – November 21)
Jessica said: "The new you is waiting, Scorpio, with a different title, improved haircut, weight loss or similar by Boxing Day at the latest.
"Take this slowly in November but do use the situation that appears near Monday, November 13 on the New Moon."
Sagittarius (November 22 – December 21)
"Even your partner, family or close friends won't know what you are doing in November, as your approach to religion, yoga, meditation, psychics, counselling, self- help or hypnosis is so private. This works for you, though and it's very good for the soul."
Advert-free experience without interruptions.
Rocket-fast speedy loading pages.
Exclusive & Unlimited access to all our content.
Capricorn (December 22 – January 20)
Jessica said: "You will welcome old friends and groups back in your life in November and the Christmas party season will remind you how special these people are.
"You will also make terrific new friends and be given the chance to join a club, team or society."
Aquarius (January 20 – February 18)
Jessica said: "If you want a new job or promotion then start in November and aim for a result by the end of the year.
"You will get some or all of what you want if you try. If you are retired, studying or between jobs, a successful plan begins near the 13th."
Pisces (February 19 – March 20)
Jessica said: "You will become heavily involved with a foreign person or country in November with good results by December, if you try.
"This may be through your job or course – or for personal reasons. That different accent or language is worth understanding better."
You can bid on an astrology and Tarot reading with Jessica Adams for BBC Children in Need here.
Source: Read Full Article