Alec Baldwin 'Wants His Day in Court' as Judge Sets Two-Week Hearing in May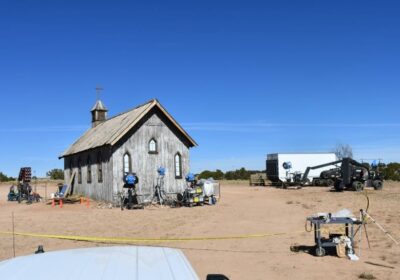 Alec Baldwin will face a two-week evidentiary hearing in a Santa Fe courtroom in May, as prosecutors seek to show there is enough evidence to try him for the death of cinematographer Halyna Hutchins.
At a brief status conference on Thursday, Judge Mary Marlowe Sommer scheduled the preliminary hearing to begin on May 3.
Baldwin's lawyer, Alex Spiro, said that the actor "wants his day in court," and would not agree to delay the hearing much beyond the 60-day statutory deadline.
Baldwin and "Rust" armorer Hannah Gutierrez Reed were charged in January with involuntary manslaughter, which carries a maximum sentence of 18 months in prison.
Both are alleged to have acted with "criminal negligence" in the shooting, in which Hutchins was killed and director Joel Souza was wounded. Both defendants have denied the charges.
Spiro said the defense wants access to the remnants of Baldwin's Colt .45, which he said has been "destroyed by the state."
"That's obviously an issue," Spiro said. "We're going to have to see that firearm or what's left of it."
According to an FBI report, the gun's internal components fractured during testing. The FBI concluded that the gun was functioning normally before it broke.
The judge also scheduled a March 27 hearing on Baldwin's motion to disqualify Andrea Reeb, the appointed special prosecutor. Baldwin's lawyers have argued that Reeb is ineligible to prosecute the case because she is also a New Mexico state legislator.
Spiro also asked the judge to order the prosecution to narrow down the list of witnesses slated to appear at the hearing. The D.A.'s office previously submitted a list of 46 names, but not all of those will testify. The judge ordered the D.A. to file a shorter list by April 17.
Baldwin is expected to resume filming "Rust" sometime this spring at a ranch in Montana.
Read More About:
Source: Read Full Article