A Peek Inside Selena Gomez's $5 Million Encino Home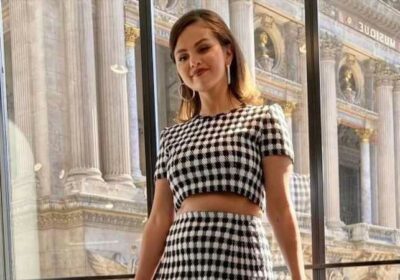 Selena Gomez has been a famous Hollywood A-lister since her early days on Disney. Her career began on Barney & Friends, and her breakthrough in the 2007 show Wizards of Waverly Place made her a household name. At 16, she signed up with a record label to release music and began releasing EPs, compilation albums, and studio albums. Along with million-dollar brand endorsement deals and advertisements, Gomez earns a sizable fortune from her work as an executive producer and actress. With her influence in various avenues and streaming platforms, Selena Gomez has amassed a massive $95 million fortune. Along with buying expensive cars and producing shows, the songstress likes to purchase luxurious real estate properties.
After putting her Studio City home on sale in 2020, Selena Gomez began scouting for the perfect home. She found herself moving into an Encino mansion which she purchased for under $5 million. A stunning estate that offers comfort and seclusion to the star. Let's look at Selena Gomez's $5 million Encino home.
3

A Custom-Built Property

In the San Fernando Valley in Los Angeles, a Tudor-style mansion was situated on 0.87 acres in 1989. After a fire mishap, Tom Petty custom-built a new home from scratch with his first wife, Jane Benyo. The couple constructed a contemporary yet Mediterranean-style home that offers a comforting exterior. The couple lived together in the house for many years, but their divorce in 1993 led Tom Petty to move out as his wife Benyo received it in their settlement. Petty lived in a separate LA compound instead. According to Dirt, his ex-wife continued living on the property until 2015, but she couldn't afford the high maintenance and had to let it go due to foreclosure.

RELATED: All Of Selena Gomez's Boyfriends Ranked By Net Worth

The property was sold to an unknown buyer before the purchase from Randy Spendlove, a music producer known for working with artists such as Linkin Park, Lady Gaga, and U2. He bought the property in 2018 for $4.5 million and sold it to Gomez for $4.9 million, making a $400,000 profit. The property is located at the end of a cul-de-sac, almost invisible from the streets. A long gated driveway leads to the large mansion that spans 11,483 square feet and features six bedrooms and ten bathrooms, as noted by Elle.
2

The Perfect Quarantine Escapade

A post shared by Selena Gomez (@selenagomez)

The home features open rooms, skylights, and light brown driftwood floors that shed light and warmth into each home corner. The entrance has a double-height living room with a floor-to-ceiling stone fireplace that reaches the roof through the upstairs balcony. Gomez's mansion has more than meets the eye, with multiple stories and secret passageways for security. Her living room is often featured on her cooking show and has a neutral-themed decor with floor-to-ceiling windows. Her cooking adventures can be seen inside her kitchen, which creates a perfect backdrop for the show. As mentioned by Vogue, along with a wooden interior and white cabinets, the most eye-catching feature is the brick dome in an off-white shade.

An adjacent kitchen island is in contrast to the neutral shades. It has blue furniture with a marble gray countertop. The brick dome and ornate decor create a rustic environment for a perfect cooking space. The home has two Master bedrooms, one on each floor, and a sunken media room. Each Master suite has a walk-in closet, spa-style bathrooms, and private balconies overlooking the lush garden. Her abode also has a separate music room where the singer is often photographed playing the guitar or the piano.
1

Seclusion And Privacy At Its Best

The second floor also features many recreational rooms along with guest rooms. It is equipped with a gym room, massage room, and yoga studio, as stated by Architectural Digest. Selena's home has a luxurious inside, and the outdoors offers the perfect escape to enjoy the LA summer. The stunning outdoors has mature trees around its perimeter and a large pool that draws everyone's attention. The home also has an outdoor kitchen and loungers to host the perfect BBQ party.

Selena Gomez spent the early months of COVID-19 in her Encino home during the lockdown and often posted pictures from her abode on her social media, giving glimpses into her luxury abode. Her neighborhood is packed with many celebrities, and she is a direct neighbor of Fast series producer and star Vin Diesel. Her other neighbors include Rebecca Zamolo and James Charles.

A home that is the perfect escape from the flashing lights, Selena Gomez has found the optimum home that will ensure she receives privacy while enjoying the stunning views of Los Angeles. The property comes with security to ensure safety and has become the primary shooting location for her HBO Max series Selena+Chef. She will soon be seen in her Apple TV documentary Selena Gomez: My Mind & Me.

READ NEXT: All Of Taylor Swift's Boyfriends, Ranked By Net Worth

Sources: Dirt, Elle, Vogue, Architectural Digest

Source: Read Full Article