90s pop star incredibly looks exactly the same – 34 years since huge chart success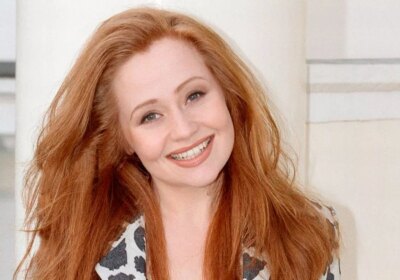 Pop legend Sonia first shot to fame as a fresh-faced 18 year old in 1989, with her No 1 chart hit, You'll Never Stop Me Loving You.
She went on to have a string of further hits while working with the legendary songwriting and music production trio Stock Aitken Waterman, including Can't Forget You and Listen To Your Heart.
The singing superstar even represented the UK in the Eurovision Song Contest in 1993 – coming a very respectable second place with Better The Devil You Know – and was the first female artist to have five Top 20 singles from one album.
But incredibly Sonia, who's now 52, hardly seems to have changed a bit since her heyday, recently appearing on BBC Breakfast looking much younger than her age.
She was still sporting her trademark long, red hair and hardly seemed to have developed a single wrinkle, with a stunningly near-perfect complexion.
Sonia still performs around the world and makes personalised messages for fans on CelebVM, plus back in May she appeared in a cameo in the Channel 4 soap Hollyoaks.
During filming, a show insider said: "Everyone was so excited to have Sonia on set. A lot of the cast are big fans of her."
Sonia's special appearance was part of a Eurovision-themed episode, with the star performing Better The Devil You Know.
An insider shared at the time: "When producers decided to do a Eurovision episode, they knew Sonia would be perfect as she's a local girl and one of the the UK's most successful entrants ever." They added, "And her performance was fantastic. It went down a storm. Fans are going to love it."
The special episode was made to celebrate the song contest being staged in Liverpool – just miles from the soap's set.
Then, during Eurovision's Grand Final in May, Sonia again appeared to perform her big hit as part of a spine-tingling Liverpool Songbook section, before the contest was won by Sweden's Loreen.
Fans commented on Twitter that she had hardly changed as she strutted the stage in a similar purple outfit.
"THIRTY years?" gasped one person, while another commented: "Just how much of Eurovision Twitter is asking if they can vote for Sonia? My first Eurovision arguably my first crush too … and b****y hell if it wasn't basically the same performance as 30 years ago."
* This article was crafted with the help of an AI engine, which speeds up OK!'s editorial research and applies it to article templates created by journalists in our newsrooms. An OK! editor reviewed this content before it was published. You can report any errors to [email protected]
Source: Read Full Article