8 Ways Hilary Duff Earns & Spends Her $25 Million Net Worth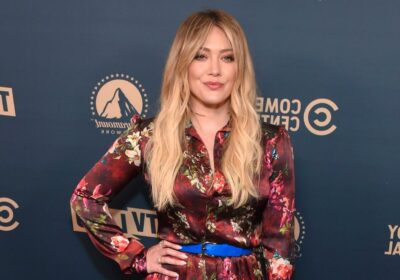 Born in Huston, Texas, Hilary Duff and her sister Haylie both wanted to become actresses from a young age. After taking children's singing, ballet, and acting lessons, they began working in theatre productions. After moving to LA and taking small roles in movies, Hilary Duff got her big break in the Disney comedy sitcom Lizzie McGuire that ran for two seasons. She became a household name, and the role led to several movies and TV shows. Duff may have taken a step back from her acting career; however, she still endorses brands and is a published author that has helped her net worth grow to $25 million. Duff is also an acclaimed singer with several hit singles under her belt, along with acting and brand endorsements.
Hilary Duff earns a fortune and loves to spend her money enjoying the simple luxuries in life. From real estate and vacations to skincare and hobby classes, let's take a look at how Hilary Duff earns and spends her $25 million net worth.
8

Earns: Acting Career

A post shared by Hilary Duff (@hilaryduff)

Hilary Duff began her career in Hollywood as a teenager. She was only 14 when she was cast in the titular role of Lizzie McGuire in 2001. According to Celebrity Net Worth, Duff earned $15,000 per episode for the role and made over $1 million for the two seasons. She made $500,000 in Agent Cody Banks, $2.2 million starring in A Cinderella Story, and $2 million each for her roles in Material Girls, The Perfect Man, and Raise Your Voice. At her career peak between 2003 and 2013, Hilary Duff made $18 million from royalties and salaries.

RELATED: Acting Vs. Music: 10 Musicians That Earn More From Their Acting Careers
7

Spends: Real Estate

Hilary Duff grew up in the public eye, and the actress has had several homes over the years. She has recently purchased a cheerful home in LA that offers private space for her family. The 5,260 sq. ft. home has a buttery yellow exterior and a bright and sunny interior. It features walls of family pictures, an indoor slide while the outdoors has a chicken coop where Duff tends to the chickens every morning, as reported by Cosmopolitan.
6

Earns: Music Singles

After taking vocal lessons as a child, Hilary Duff wanted to explore her music career during her steady acting career. Since 2002, Hilary Duff has released five studio albums. She has done tours and made 15 million in sales from her music. Her debut album Santa Claus Lane earned a Gold Certification, and her album Metamorphosis was a 3x Platinum Certification. Her albums have also reached the top spots on the US Billboard Charts.
5

Spends: Vacations Around The World

A post shared by Hilary Duff (@hilaryduff)

Hilary Duff loves taking vacations. While the current pandemic has put them on hold, she has had several fun adventures in the past. In 2019, she went on a family vacation with her husband Matthew Koma and young kids. She took social media to show the swimsuit selfies and sunset views. In 2020, Duff and her husband enjoyed a kids-free vacation when they went on their honeymoon to South Africa.
4

Earns: Business Ventures and Publishing Books

A post shared by Hilary Duff (@hilaryduff)

Like many celebs in Hollywood, Hilary Duff decided to venture into the world of business. In 2005, the actress/singer collaborated with skincare and fragrance company Elizabeth Arden to launch her perfume With Love By Hilary Duff. In February 2021, Duff collaborated with Canadian clothing brand Smash+Tees to create a loungewear line, as stated by Vogue. A published author, Hilary Duff, has written a New York Times bestselling novel with Elise Allen called Elixir. She has recently written a children's book titled My Little Brave Girl.
3

Spends: Skincare and Beauty Products

Being in the public eye while juggling kids, Hilary Duffs still manages to look perfect in the mornings. The actor let in on her beauty secret during a Vogue shoot. The actress uses a series of products, including Ole Henriksen Dark Spot Toner ($29), Nurse Jamie Uplift Massaging Beauty Roller ($69), Ren Clean Skincare Keep Young and Beautiful Firm, and Lift Eye Cream ($44). She also uses Perricone MD No Makeup Foundation Serum SPF 20 ($60), Chantecaille Mermaid Eyeshadow in Sylvie ($34), and Stila Shimmer & Glow Liquid Eye Shadow in Kitten ($24), and many others as a part of her daily beauty routine.
2

Earns: Social Media Brand Deals

A post shared by Hilary Duff (@hilaryduff)

Hilary Duff was a Disney star, and her presence in teen romance movies has undoubtedly earned her a sizable following on social media. She has 19.3 million followers on Instagram and 4.5 million on Twitter. As mentioned by The Things, she makes money by posting content sponsored by online brands such as KiwiCo, an online kid-friendly craft store, and several beauty brands and hair care products.
1

Spends: Hobby Classes

A post shared by Hilary Duff (@hilaryduff)

People that follow Hilary Duff on social media know that the actress likes to invest her money in learning new skills. She showed her everyday life when she let her online followers know about her newest hobby: Pottery. She uses this platform to bond with her children and learn new things from them.

Along with real estate and beauty products, Hilary Duff also has expensive cars such as Porsches and Range Rovers. From her early small roles in movies and shows to becoming the face of many brands and film installments, Hilary Duff has been a household name from a young age. The actress was last seen in the comedy-drama Younger that ended its final season in 2021.

READ NEXT: How Michelle Pfeiffer Earns And Spends Her $250 Million Net Worth

Sources: Celebrity Net Worth, Cosmopolitan, Vogue, The Things

Source: Read Full Article