33 Cute Christmas Captions For 2018 For Your Snowdorable Selfies
From spending time with loved ones, to swooning over the twinkling lights and glittery decor throughout town, Christmas is "the most wonderful time of the year." Your weekends may already be filling up with festive fun with your fave crew, and you can't wait for the much-needed time off with your family. For every jolly plan that's on the agenda, you'll need some cute Christmas captions for 2018.
To fully embrace the magic of the season, you'll need captions that pair perfectly with your sweater selfies, sleigh ride pics, and candids of your pup frolicking in the snow. You'll also need something sweet to caption pics of your holiday decor and Christmas cookie baking. It's clear you'll be snapping Insta-worthy content left and right that needs to be posted with just the right words — and that's where I come in to help.
A cute caption makes you feel all warm and cozy inside, and also makes you laugh. Since you'll be too busy sippin' hot cocoa and building snowmen with your BFF, I have these 33 captions ready for you to use. Consider it my gift to you, wrapped in a big sparkly red bow.
1. "Christmas too sparkly… said no one ever."
2. "Christmas is the spirit of giving without a thought of getting." — Thomas S. Monson
3. "It's all fun and games 'til Santa checks the naughty list."
4. "Christmas cookies are made of butter and love."
5. "Merry Kissmas."
6. "It's not what's under the Christmas tree that matters. It's who's around it."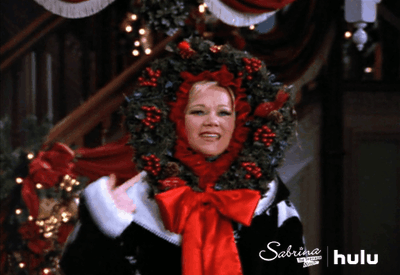 7. "Stay cozy."
8. "I got rid of your other gifts, because I'm the only one you need."
9. "I sleigh, you sleigh, we sleigh."
10. "Candy cane wishes and mistletoe kisses."
11. "Don't be a cotton headed ninny muggins." — Elf
12. "Have your selfie a merry little Christmas."
13. "Feelin' festive."
14. "Some people are worth melting for." — Frozen
15. "I just like to smile. Smiling's my favorite." — Buddy the Elf, Elf
16. "There's snow place like home sweet home"
17. "Christmas only comes once a year. The love that I have for you comes only once in a lifetime."
18. "'Tis the season to be freezin'."
19. "May you never be too grown up to search the skies on Christmas Eve."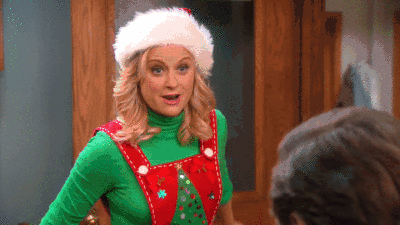 20. "I'm only a morning person on December 25th."
21. "OK, but first, presents."
22. "Meet me under the mistletoe."
23. "We're snow cute, am I right?"
24. "Who needs mistletoe when you're this cute?"
25. "The magic of Christmas is not in the presents, but in the presence of your friends and family."
26. "Happy holla days."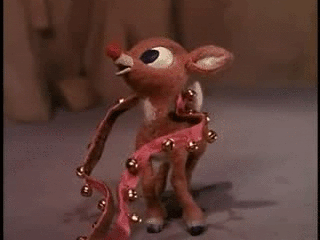 27. "Merry Kissmas to my butter half."
28. "Dear Santa Paws, please refer to my Pinterest boards."
29. "I want to be Santa when I grow up, so people give me cookies at work."
30. "We're snow darn cute together."
31. "Cheers, Grinches… it's Christmas!"
32. "Fairy lights and chilly nights."
33. "Extra marshmallows, please."
Source: Read Full Article