12-Year-Old Son of YouTuber Ruby Franke Said Cayenne Pepper Was Used on Rope Wounds: Police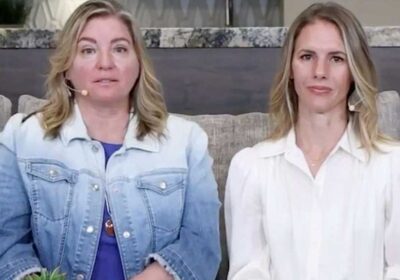 Both Franke and partner/therapist Jodi Hildebrandt were charged with child abuse, with just-unsealed search warrants detailing what police found at the latter's home when they were arrested.
The young son of parenting YouTube star Ruby Franke told authorities that her business partner restrained him with rope, before applying a paste including cayenne pepper to his wounds — this according to a newly-released search warrant.
Details of the warrant were revealed via KUTV this week, after both Franke and podcasting partner Jodi Hildebrandt were arrested on child abuse charges back in August. Authorities responded to Hildebrandt's home after one of Franke's six children is said to have climbed out of a window and fled to a neighbor's home asking for help.
According to the search warrant, officers learned the boy's mother, Franke, left three of her children in the "direct care" of Hildebrandt. "Upon arrival" at the home, "officers found that a 12-year-old victim had duct tape around their ankles and appeared to be emaciated because the victim was abnormally thin and weak," added the report.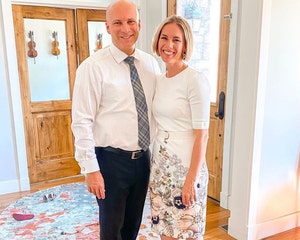 Ruby Franke's Husband Feels 'Manipulated and Deceived' By Wife and Her Partner After Child Abuse Arrest
"The victim informed officers and medical personnel that the wounds were from the rope that was used to tie the victim to the ground," it continued. "The victim informed officers that 'Jodi' put the ropes on their ankles and wrists and that 'they' used cayenne pepper and honey to dress the wounds."
While capsaicin from cayenne peppers is a known remedy for arthritis and muscle pain and is often found in creams applied to the skin, Mount Sinai says it should not be applied to cracked skin or open wounds. "However, with caution, capsaicin ointment may be used on the skin for older children," notes the health care provider, which adds, "DO NOT use topical cayenne ointments for more than 2 days in a row for a child."
During a sweep of the home, officers said they found "two used medical gauze dressings near a pepper and honey paste" in one of the bathrooms — which authorities said only added to "Ms. Hildebrandt's knowledge of abuse in the house."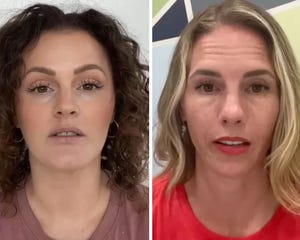 Ruby Franke's Sibling Says 'I Am Not My Sister' As She Details Family Discord
They also reportedly discovered three sets of rope, two handcuffs, Scott's tape and Saran wrap, bowls containing "a red liquid with a metal spoon" — which other reports said was the pepper and honey paste — absorbent dressings and bandages, as well as "a possible safe room in the basement" which was locked. It's unclear whether it was searched or, if so, what was found inside.
"Ms. Hildebrandt requested a lawyer and did not speak with us," said the document, which added that she also said two of the children "should never be allowed around any other kids."
After police received information that others "in similar condition" may be inside the home, they searched the residence and said they found "another juvenile in a similar physical condition of malnourishment," Franke's 10-year-old daughter, per NBC News. Franke's four minor children were later placed with the Department of Child and Family Services.
The two were both formally charged with six counts of felony aggravated child abuse. The pair are accused of "a combination of multiple physical injuries or torture; starvation or malnutrition that jeopardizes life; and causing severe emotional harm" to two children, per CBS News.
So far, neither Franke or Hildebrandt have released comments on the charges against them; they remain in jail and have not yet entered pleas.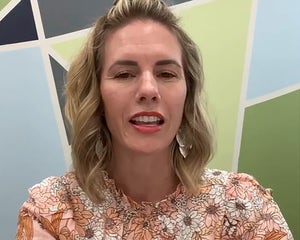 Family YouTuber Ruby Franke Formally Charged with Six Counts of Felony Child Abuse
Source: Read Full Article