10 Celebrities With The Most Instagram Followers In 2021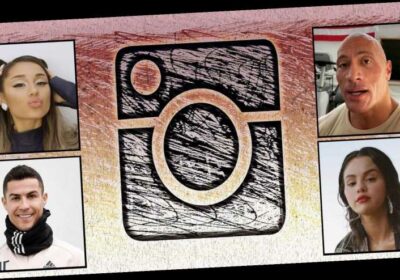 With a variety of social media platforms now available for public competition and consumption, few have earned the reputation of Instagram. Initially purchased by Facebook, which was at one point the leading social media site in America, Instagram has taken the concept of the social platform further, allowing individuals to brand themselves, giving them access to sponsored content and posts as well as advertisements for a range of multi-million dollar companies. But beyond the influencers who have utilized the platform, Instagram has also been a way for celebrities to retain their public attention and notoriety, increasing their fan bases along with their image. But while certain celebrities have struggled to adapt online, others have used it to their advantage, culminating an even bigger pool of supporters.
RELATED: Celebrities with the Most Social Media Followers
While followings are always subject to over-night change based on the turbulence of cancel culture, these celebrities have been able to not only maintain their followings, but grow them by drastic proportions in recent years. No one on this list has under 150 million followers. To put that into perspective, these celebrities have a following greater than the entire population of Russia. With counts that continue to rise every day, these celebrities hold the title as the 10 most followed celebrities on Instagram in 2021.
10

Kendall Jenner: 158 Million

A post shared by Kendall (@kendalljenner)

Model, socialite, and integral member of the Kardashian/Jenner clan, Kendall is the third most followed member of the family. Known for sharing a blend of fashion, makeup, and lifestyle-based content, she has maintained her massive following not only by appearing on the cover of magazines such as Vogue and Allure, but also by sharing branded content from popular companies like Calvin Klein and Burberry.
9

Justin Bieber: 169 Million
Justin Bieber maintains a following of over 169 million fans through a variety of lifestyle photos combined with music updates. When he shared a photo promoting his new album Justice, he earned over 700 thousand likes, showing his engagement ratio is still strong among his fans.
8

Beyonce: 171 Million

A post shared by Beyoncé (@beyonce)

While Beyonce is known for earning millions of likes on her posts showcasing new outfits and trends, she has also migrated to sharing more lifestyle based photos including shots of her spending time with her family. Recently, she posted a photo with her daughter, earning the two grammy winning stars over four million likes.
7

Lionel Messi: 195 Million

A post shared by Leo Messi (@leomessi)

Lionel Messi is one of the few soccer stars on this list. He often shares action shots of himself on the field, or from recent practices and matches. He can also be seen with his wife Antonela Roccuzzo who boasts an impressive 13.4 million followers of her own.
6

Kim Kardashian: 213 Million
Kim Kardashian is an icon. She has proven herself in the worlds of entertainment, modeling, and most recently, law. The queen of branding, she shares iconic photos in some of the latest trending outfits. She has also shared glimpses into her private life, posting pictures with her family and children on several different vacations.
5

Selena Gomez: 220 Million

A post shared by Selena Gomez (@selenagomez)

Aside from her successful career in music, Selena Gomez is also an entrepreneur. She founded her own beauty brand Rare Beauty which is featured in her Instagram bio. Her company also has over 2 million followers, showing that she can carry her audience with her to several different platforms.
4

Kylie Jenner: 224 Million
The most followed member of the Kardashian/Jenner family, Kylie was best known for being declared the youngest billionaire in the world at one point. She showcases her wealth through some of her most iconic photos, capturing herself on private jets, showing off her bag and shoe collections, and highlighting her own makeup line, KylieSkin.
3

Dwayne "The Rock" Johnson: 227 Million

A post shared by therock (@therock)

Actor, fitness icon, and all-around gentleman, The Rock maintains his over 200 million followers by updating them on his fitness journey and workout routines. He has also recently started his own energy drink line called Zoa Energy which he promotes in his Instagram bio.
2

Ariana Grande: 230 Million

A post shared by Ariana Grande (@arianagrande)

Ariana Grande has proven year in and year out that her influence and power extend well beyond her skills as a singer. She is one of the few Nickelodeon stars to cross the threshold from child star to modern day icon. She continues to reinvent her career with surprising collaborations and consistent Instagram Story updates. Having sold over a million copies of her album Dangerous Woman, she has proven that her followers are also willing to support her career.
1

Christiano Ronaldo: 275 Million

A post shared by Cristiano Ronaldo (@cristiano)

Having earned the number one spot on this list with over 275 million followers, Ronaldo proves that it isn't just entertainment figures and pop culture icons that can cultivate a following. The soccer star also proves that Instagram isn't and was never just an American phenomenon. Instead, the social media app is a global syndicate of influence that attracts users from all over. It is also worth noting that Ronaldo has more followers than the total tally of all Premier League clubs put together on Instagram, making him not only the most followed star on Instagram, but the most popular soccer star of all time.

While this list will continue to fluctuate over time, these celebrities have defined their careers both within their professional fields as well as within the metaverse that is social media. And while new stars will continue to rise and populate the list, these celebrities have demonstrated their powerful social leverage in 2021.

READ NEXT: 11 Up and Coming Instagram Stars You Must Follow

Sources: BrandWatch, Statista, MarieClaire, SocialTracker, StatisticTimes, ChartMasters, RepublicWorld, MSN, FastCompany, WorldPopulationReview, TheThings, People, GoalCast, ET, Instagram

Source: Read Full Article