TikTok Made Me Buy These $28 Target Sandals, and I'm Obsessed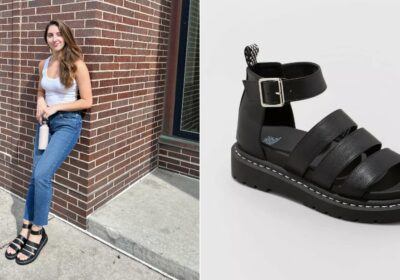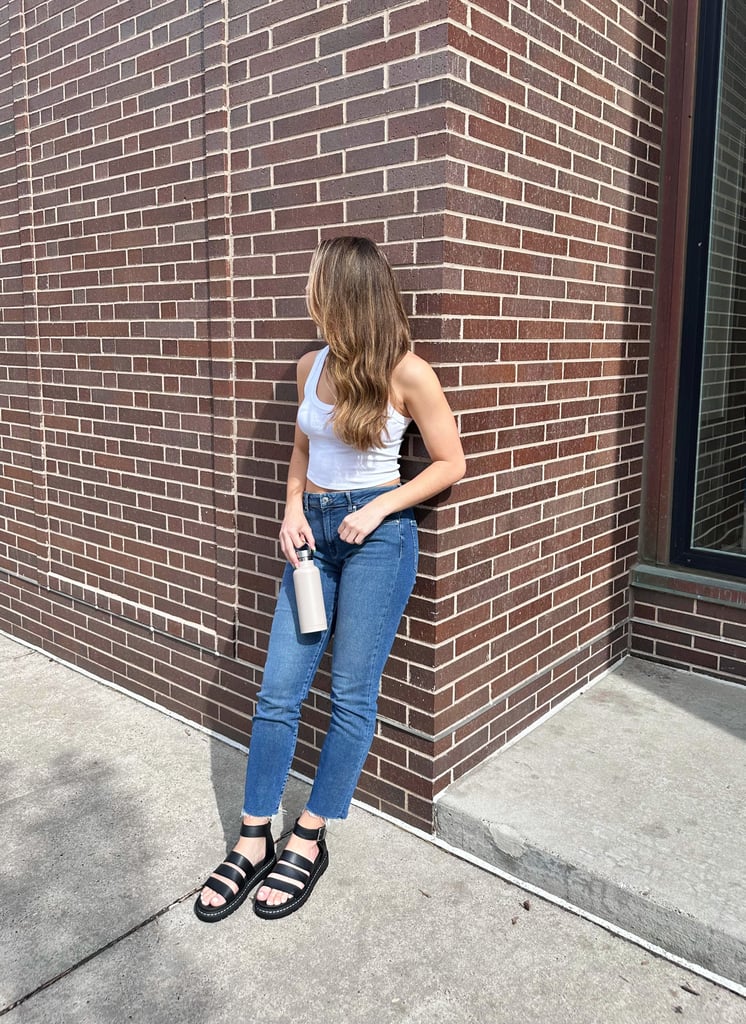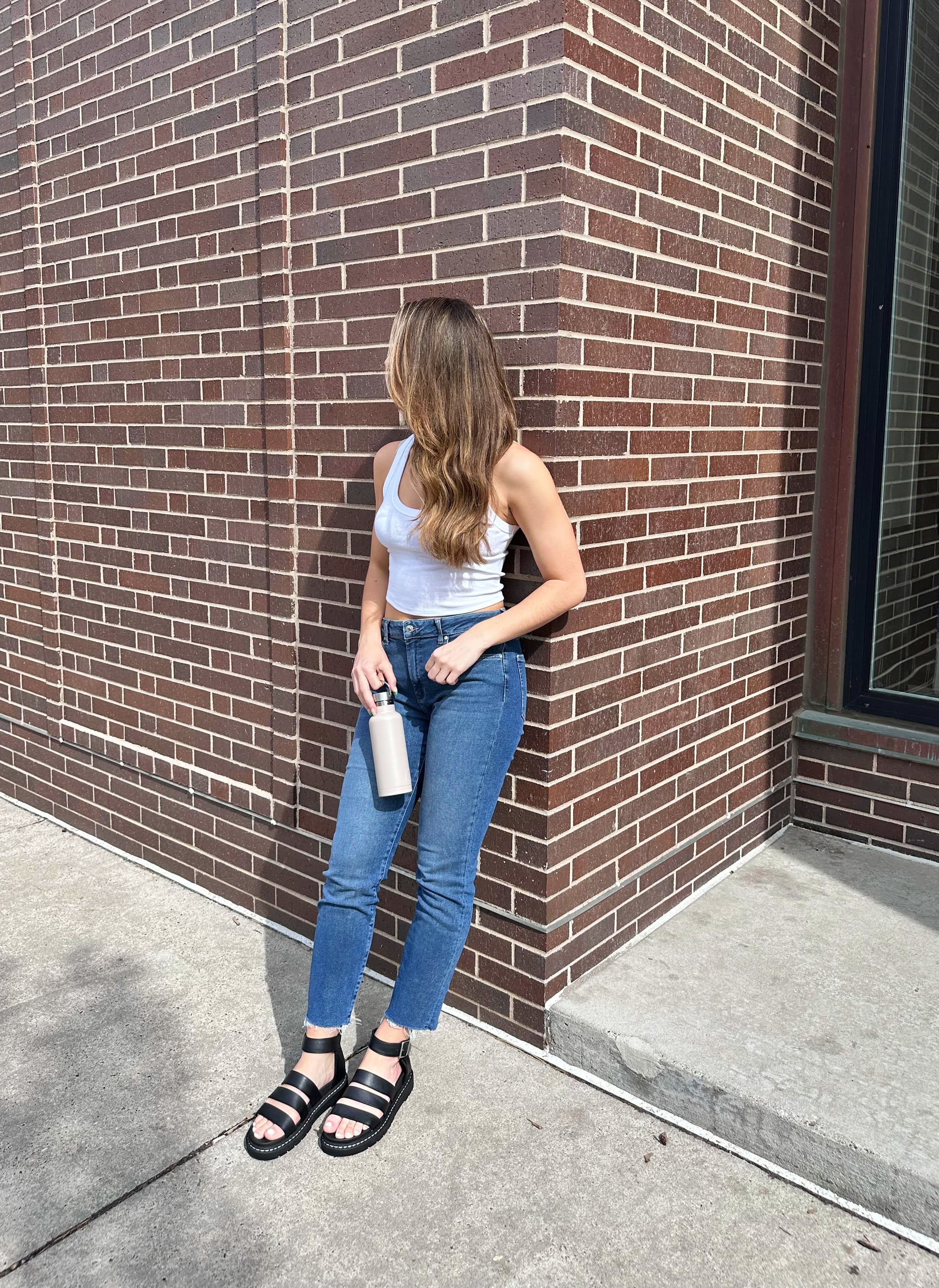 Not a month goes by when I don't make a Target purchase. I'll be honest, though: I don't usually rely on the retailer for shoes. It's one of my go-to's for affordable clothes, home decor, and even chic furniture, but I never took the time to explore the retailer's shoe department. However, after hearing my coworkers rave about their great finds (like these super stylish boots one of our former editors snagged last fall), it's clear I've been missing out on a treasure trove of stylish and affordable footwear finds — so I sought out to change that.
It was pure luck that I stumbled upon the perfect pair of sandals on TikTok while browsing through videos from @targetandme. This content creator is an expert at uncovering epic finds from the retailer, and she had just shared a video of the Wild Fable Miranda Footbed Sandals ($28, originally $35). They appeared to be a spot-on dupe for a similar, higher-priced version that cost nearly four times as much, so I didn't waste any time adding a pair in my size 9.5 to my cart, knowing that viral social media products tend to sell out quickly. Ahead, I share everything you need to know about the chunky sandal, including whether or not you need them, too.
run to target for these dr. martens blaire platform sandals dupes #target #targetfinds #targethaul #targetrun #targetmusthaves #runtotarget #targetshoes #targetshopping #newattarget #targetnewarrivals #wildfable #wildfableshoes
What I Love About the Wild Fable Miranda Footbed Sandals
What I love most about these sandals is their pillowy, cushioned footbed, which makes the 1.5-inch platform feel much less intimidating. Even with their intentionally chunky shape, they're surprisingly lightweight, a major plus for me since I don't want my footwear to double as a workout.
It's clear to me that these sandals were thoughtfully designed, down to the last detail. The faux leather construction looks authentic, and the contrast white stitching accents along the sole are just some of the high-quality touches that make them stand out.
And finally, they're so versatile that I know I'll wear them repeatedly this spring and summer, whether running errands or spending a day (or night!) on the town with my friends. The styling options are endless, and I have no doubt I'll get my money's worth of wear.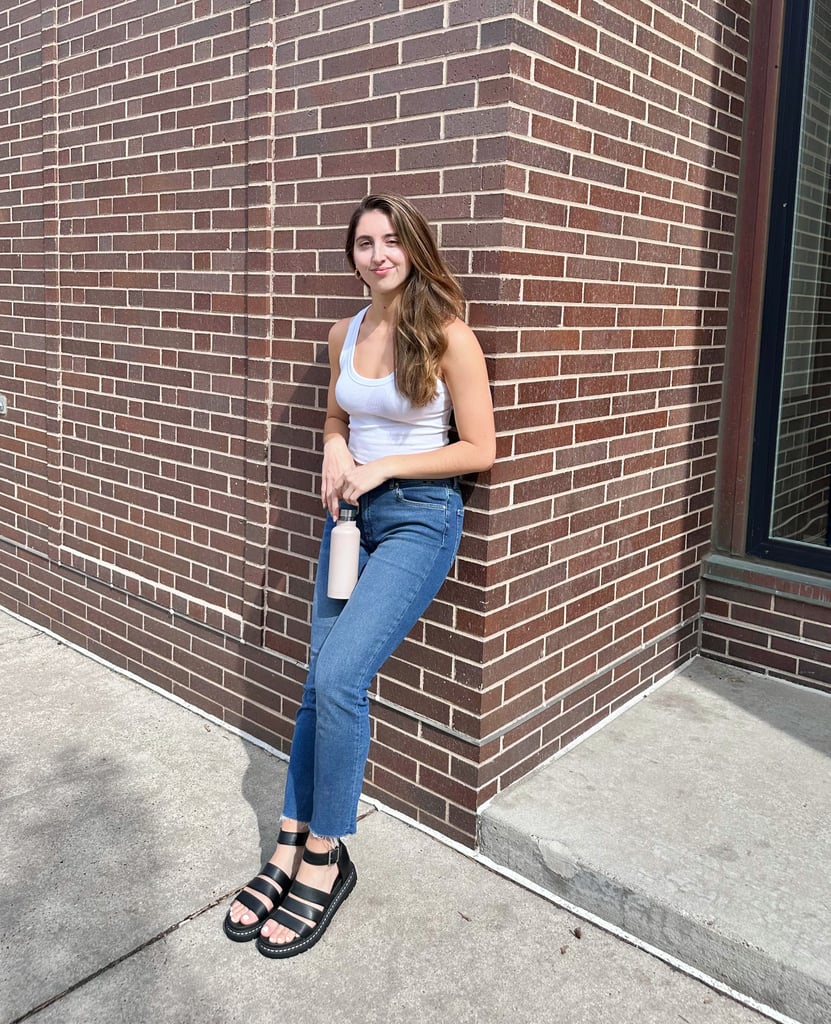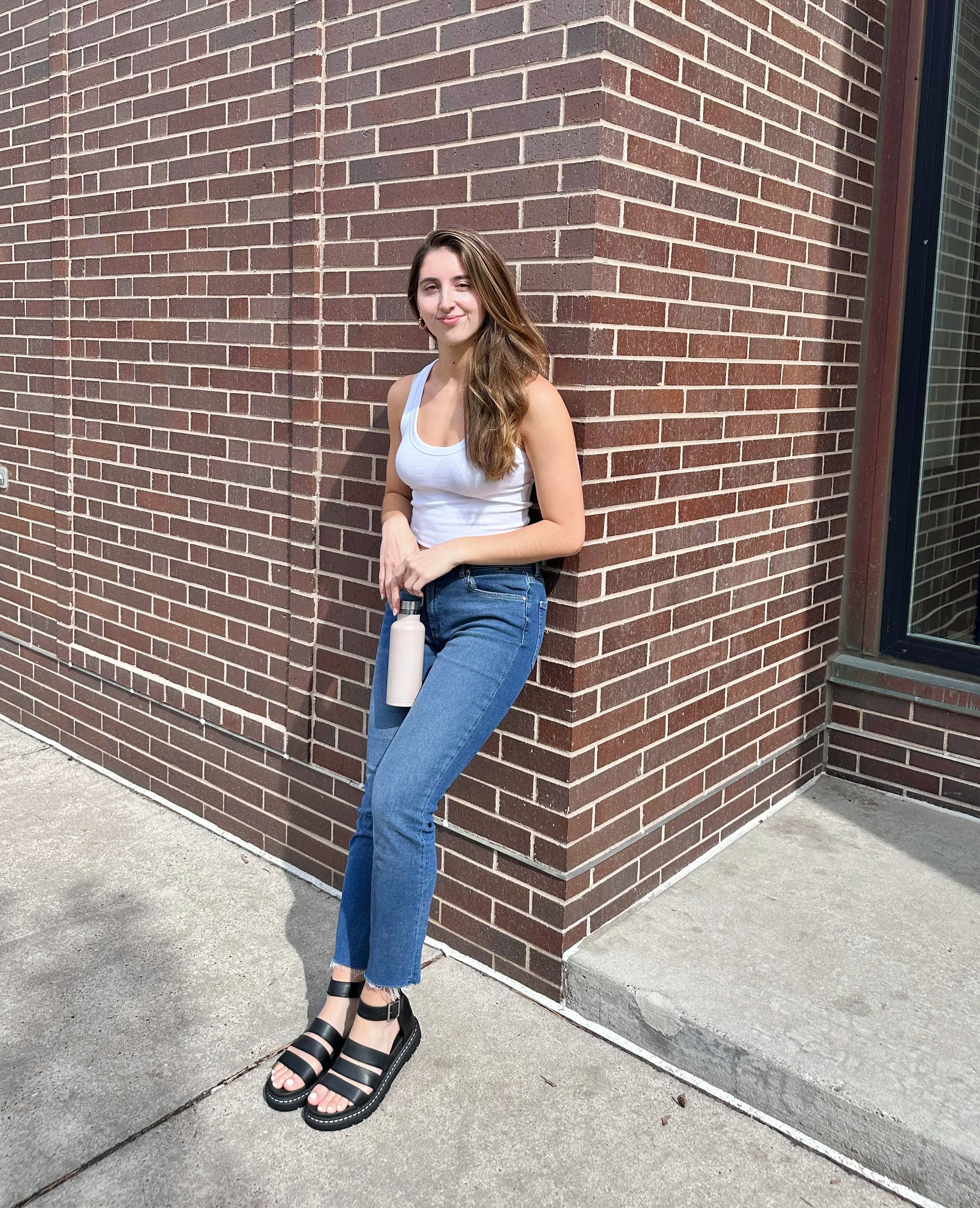 What's Worth Noting About the Wild Fable Miranda Footbed Sandals
While some shoppers have reported these sandals run slightly large, recommending a half-size down for the perfect fit, it's worth noting that my usual size 9.5 felt comfortably roomy without being too loose. However, if you have wide feet, be aware that a few reviewers mentioned the narrow width of these sandals. I suggest referring to the size chart and measuring your foot to ensure you find the ideal fit, which I've included below.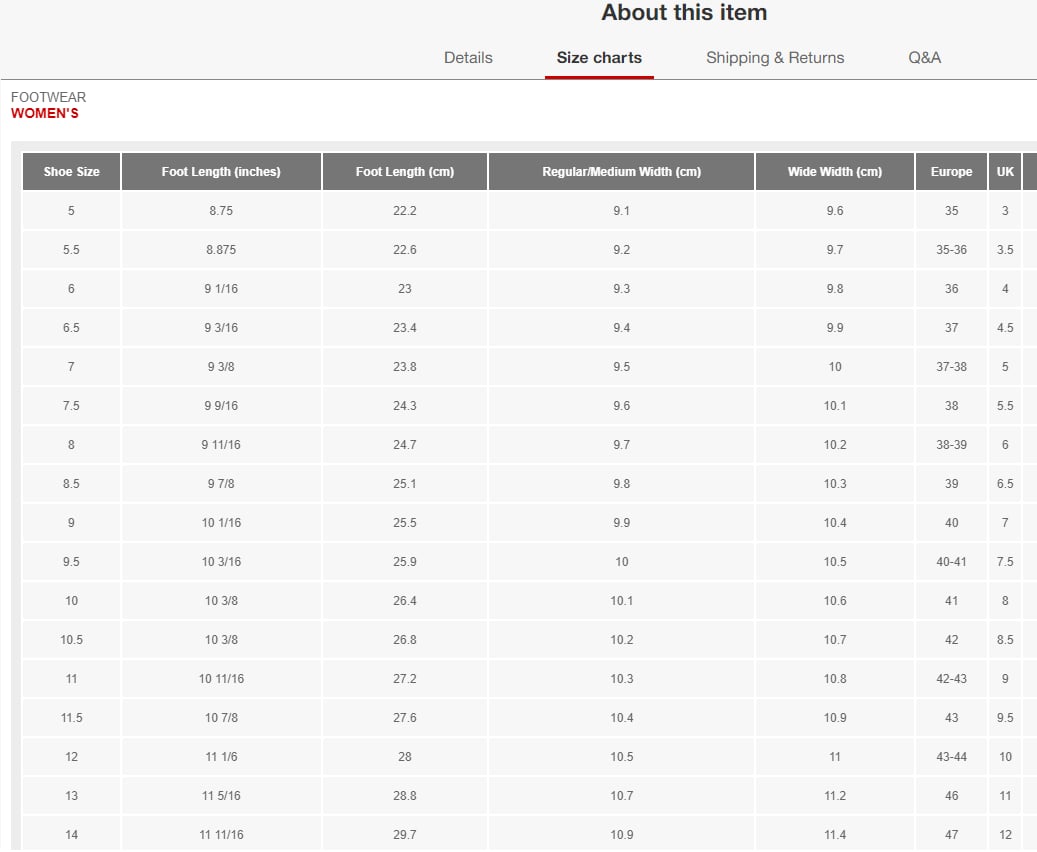 Who Are the Wild Fable Miranda Footbed Sandals For?
If you've had your eye on the higher-priced version of these sandals but aren't keen on breaking the bank or want a more affordable yet equally stylish alternative, these Wild Fable sandals from Target are an excellent choice. They're lightweight, versatile, and likely to become your go-to casual sandal for spring and summer.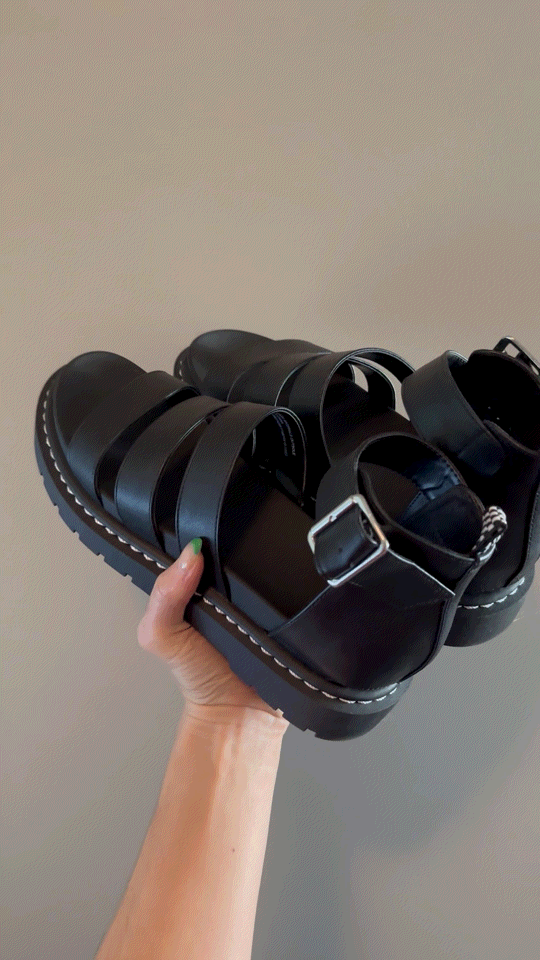 Additional Details About the Wild Fable Miranda Footbed Sandals
These sandals come in sizes 6-12.
They're made of 95 percent polyurethane and 5 percent zinc alloy.
The brand recommends cleaning them with mild detergent, when necessary.

Source: Read Full Article