The Best Luxury Designer Tracksuits For Men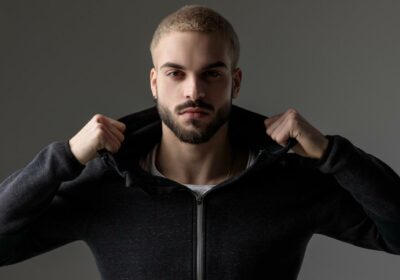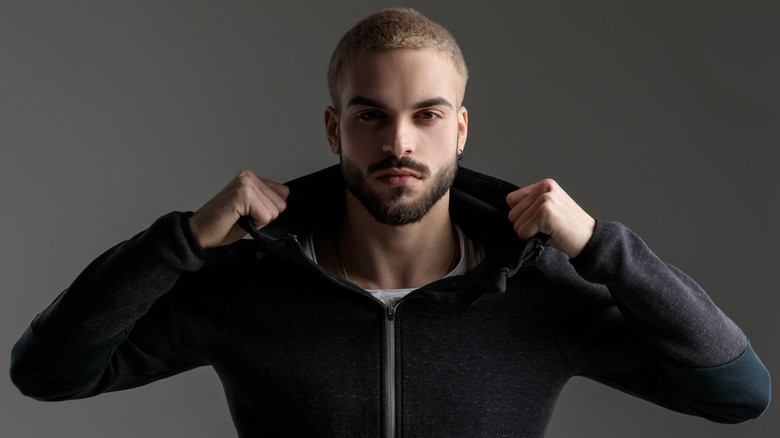 Shutterstock
By Jackie Manno/Aug. 24, 2021 1:27 pm EDT/Updated: Aug. 24, 2021 1:30 pm EDT
Tracksuits have been unavoidable since the '80s, thanks heavily to street fashion and bands like Run-D.M.C. From 2019 to 2020, sales of tracksuits increased by a whopping 36% (via Vice). This is because not only are they comfy, but they can also inspire your inner athlete, making them an essential item for any wardrobe. These two-part pants and jacket combos are versatile enough to be worn around the house, while running errands, and during your daily exercise routine. 
If you're going to be wearing this outfit often, it makes sense to invest in the highest quality possible. Although the iconic Y2K brand Juicy Couture, known for their tracksuits, is starting to make a comeback, their catalog primarily caters to women. However, don't fret, as some of the best luxury brands out there carry tracksuits for men as well. Here are some of the best designer tracksuits for men, whether you want to sweat in them or just chill.
Men's tracksuits in Gucci galore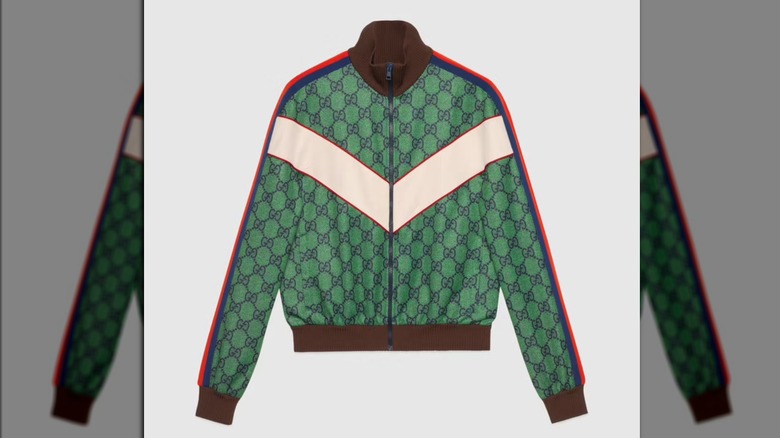 Although many people associate Gucci with the height of refined fashion, this iconic brand has found a way to take casual wear and still make it high end with their signature Gucci twists. 
Their GG Jersey Zip Jacket with Web and matching GG Jersey Jogging Pant are both intricately designed with the iconic Gucci logo stitched throughout the garment in a flowing, repeated pattern. Yet, it's not too obnoxious if you're trying to be subtle. The brown accents on the collar, bottom band, and cuffs make it classy and unique. And no one is going to miss the big cream-colored detail across the front.
The elastic pants give unmistakable retro vibes with an eccentric zipper that runs along the leg opening. The contrast of the mostly green fabric against the red and blue on the side would normally clash, but Gucci finds a way to make this actually work, as always.
This Balenciaga designer tracksuit is simple yet sharp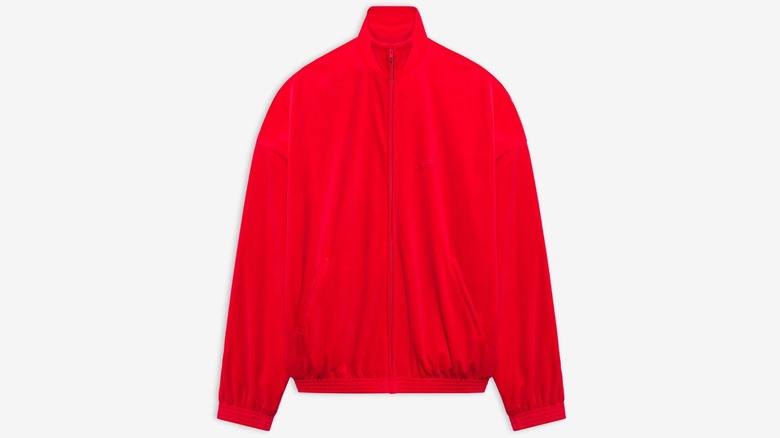 Balenciaga's Tracksuit Jacket in Tango Red and matching pants are intentionally baggy for a laid-back look, the sleeves even reaching past your hands to keep you completely covered. However, this tracksuit doesn't 100% scream "chill" because the fiery red shade makes the suit pop from a mile away, which is especially useful if you're jogging at night and want to stay visible and safe. 
Made from stretch cotton velvet, this tracksuit is about as classic as you can get. Both the jacket and the pants come with two massive slashed pockets, making them practical and convenient for storing your many items when on the go, as many men choose to go without handbags. 
The Balenciaga logo is etched subtly along the back, which is perfect if you're trying to remain humble. Overall, the minimalist, plain red canvas of these two pieces makes them perfect for mixing and matching, so buy separately or together, per your desire.
This Louis Vuitton men's tracksuit has bold logos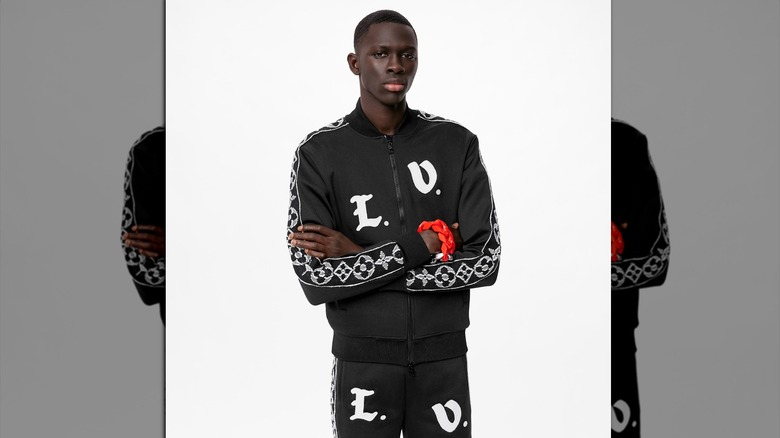 Louis Vuitton's LV Flower Band Tracktop and Track Pants offer an impressive balance of sporty and edgy, an essential combo in the universe that is luxury fashion. This tracksuit's stark black base gives off tough vibes, while the white flower embroidery details on the side offer a soft contrast to spice things up, and makes the pieces unmistakably Louis Vuitton. 
With the textured embroidery running all the way down from the shoulder to the toes, these pieces are best bought together for the ultimate LV experience. The top's low neck makes it easy to breathe while still being cozy and warm in your daily activities. The elastic, high waist of the pants and two square back pockets give this garment a formal, almost businesslike twist that is not an easy find in the world of tracksuits. And finally, the large L.V. lettering placed blatantly front and center on both the jacket and pants are there if you want to let the world know that you have good taste.
Source: Read Full Article