Shoppers rush to buy £40 MAC Mystery Box containing £95 worth of make up must haves | The Sun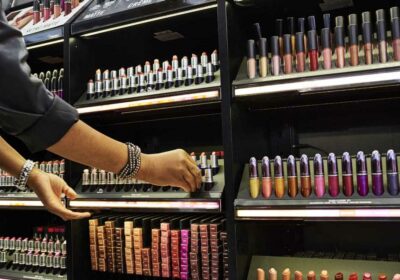 FROM MAC's Studio Fix Foundation to Velvet Teddy lipstick, we have worn and loved it all.
But MAC has thrown shoppers into chaos with the launch of its new Mac Mystery Beauty Bag.
MAC Mystery Beauty Bag, £40 from MAC Cosmetics – buy here
MAC has launched a selection of Mystery Beauty Bags all retailing for £40, but are worth over double at £95.
There are five mystery bags to shop, each containing six beauty items inside – though what they are we have no clue, hence the name Mystery Beauty Bag.
The bundles have been divided into colour schemes, so you can pick a bundle linked to a colour you suit, or want to experiment with.
READ MORE ABOUT BEAUTY
Shoppers rush to buy £55 Elemis Beauty Box that's worth £95
Boots Brand of the Week: Save 15% on Giorgio Armani in huge sale event
The curated beauty bags include Keep It Simple which includes soft nude/pink shades, purple theme Dare to Dream, deep red and brown shades in the Maintain the Mystery bundle, pillar box red in the Good Vibes Only hamper, and slightly warmer reds in the Trust The Process Box.
Keep It Simple has been described as a "universally flattering tone", while the Dare To Dream may not be one for the fainthearted.
When it comes to shopping MAC's Mystery Beauty Bag all you have to do is select the bag based on the lipstick colours previously mentioned; Keep It Simple, Dare To Dream, Maintain The Mystery, Good Vibes Only and Trust the Process.
While we don't know what is waiting inside, each bag contains six products.
Most read in Fabulous
Harry and Meghan kept at a 'distance' as Will's pal hints at coronation snub
I'm a hoarder & decluttered my house using the 'Swedish Death Cleaning' method
The 5 signs Holly & Phillip are desperate to hide their This Morning feud
Millie Radford fans joke she's following mum Sue after third baby news
But MAC's choice of image, offers some clues.
Each beauty bag appears to include a lipstick, mascara, brow product, as well as giant crayon, which we assume is an eye kohl liner, alongside a pot, presumably an eyeshadow Paint Pot, and make-up bag.
Sneakily, we did seem deep diving, added a Mystery Beauty Bag to the checkout, and gained a few more clues as to the contents.
In the product description section when you add the bag to your basket, it reads: "
"Mystery Item 1 – 3g
"Mystery Item 3 – 12ML
"Mystery Item 4
"Lipglass – 3.1 ml
"Mystery Item 6 – 5ml
"Mystery Bundle Bag
"Pro Longwear Paint Pot – 5g."
So we think you may just find yourself a make-up bag, MAC's Pro Longwear Paint Pot and Lipglass inside, among other cult cosmetics.
We guess there's only one way to truly find out, and that's purchasing one for yourself.
For £40 you can't go wrong, and we're tempted to buy the whole selection to fill our beauty cupboards with.
Of course you will have to shop quickly as the Beauty Bags are limited edition and won't last forever.
What are the bestselling beauty brands in the business are? We have the answer. 
Read More on The Sun
This Morning's Holly 'blindsided and upset' as Phil releases statement
I went to Turkey & got my lashes and nails done – it only cost me £14 in total
Get Holly Willoughby's exact beauty regime thanks to her MUA's insider tips.
Do your lips need some TLC? We have all the details on the Dior lip oil, and if it's really worth the price tag.
Want to find more savings on your online shopping? Then head to Sun Vouchers where you can get discounts and voucher codes on hundreds of top retailers including B&Q, Boots, Iceland, Lookfantastic, Dunelm, adidas and more.
Source: Read Full Article