Shoppers can get Lancome, Calvin Klein and designer perfumes for £10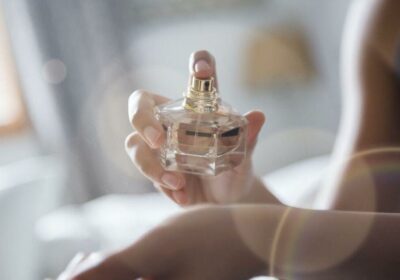 With Mother's Day and Easter approaching, it's a good time to start searching for a present and perfume always makes a lovely gift. But there's no need to fork out, a new offer is seeing prices on designer fragrances drop to cheap prices.
The Perfume Shop Price Freeze
£10 up View Deal
Shoppers can get designer perfumes from £10 up with The Perfume Shop's price freeze offer. Perfect for gift shopping, shop the sale now.
The Perfume Shop has launched an amazing offer and is slashing prices off more than 100 designer fragrances with its Price Freeze.
Available online now, prices are frozen on selected perfumes until 2024 and you can find scents from Calvin Klein, Lancome, YSL and more.
There are 15 fragrances that are under £10 and shoppers are flocking to get the bargain discounts.
The Perfume Shop's Managing Director, Gill Smith said: "We launched our price freeze commitment last October and by extending it to include even more top brands until 2024 we hope that our customers can treat friends, family or themselves, with the knowledge that our prices won't change."
One of the most popular designer fragrances on sale is Lancome Hynose and it's slashed by £28.01 and is available for £51.99.
A woody floral fragrance, it's a favourite of shoppers who love how wonderful it smells.
Argy commented: "This is the only floral perfume that got me right away, because it's not overwhelming, it's just fresh!"
But the cheapest item in the sale is Charlie Red by Revlon, which is a steal at only £4.99 and selling fast.
Slashed by £14.99, the floral fragrance has notes of blackberry, Jasmin and sandalwood.
The Charlie Blue from Revlon is also slashed to just £4.99 from £19.95.
Another bestselling fragrance is the CK Free and the men's fragrance is slashed to just £25.99, saving £30.01.
It has over 90 reviews from shoppers and is a popular gift to sons.
Source: Read Full Article