Meghan and Kate stepped out in same dress but one 'tried too hard'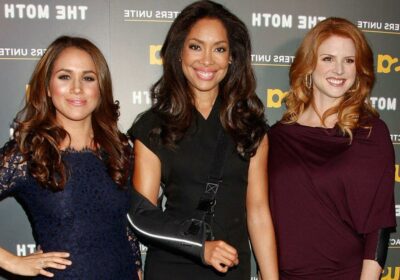 Kate, Princess of Wales and Meghan Markle are both style icons with impeccable taste, so it is unsurprising that they have on occasion worn a similar outfit. In 2014, the now Princess of Wales stepped out in a Diane von Furstenberg creation that the Duchess of Sussex wore two years prior.
Since entering the royal spotlight, Meghan has stepped out in some gorgeous looks, from coat dresses to capes, blazers to ballgowns.
However, she was just as glamorous during her Suits days, unafraid to experiment with the trends.
At a USA Network event in 2012, the then-actress opted for the very flattering Zarita mini dress by Diane von Furstenberg.
It was a tight fit, navy blue lace number with scalloped edges and three-quarter sleeves.
We use your sign-up to provide content in ways you've consented to and to improve our understanding of you. This may include adverts from us and 3rd parties based on our understanding. You can unsubscribe at any time. More info
The dress was very short, unlike the kind of dresses she later wore when representing the Royal Family.
But as reported by Meghan Maven, she wasn't actually a huge fan of the look, as revealed in a conversation with Glamour.
She told the magazine in 2017: "I was going to this event and there was this DVF lace dress with a zipper up the back, and it was so fitted, and had tea length sleeves.
"Even buying a DVF dress was a big deal, and I bought one in navy and black.
"It was too tight, and too short, and my hair was too polished, and everything about it was trying too hard."
Nevertheless she looked stunning, pairing the look with nude pumps, a chic gold charm bracelet, statement ring, bouncy curls and evening glam makeup.
Two years later, Kate Middleton stepped out in the same Zarita dress – but with two major differences.
Coincidentally, these differences addressed Meghan's issues with the garment.
As opposed to the mini dress option Meghan went with, the then-Duchess went for a floor-length version in black rather than navy.
She turned heads alongside Prince William wearing the ballgown at the 2014 Royal Variety Performance.
Essentially the dress was the same, with the scalloped neckline, three-quarter length sleeves and lace material.
However, there was no concern about breaking any royal protocols with the length of the dress.
While it was still relatively tight and fitted, the dress also flared out a little in a fishtail style towards the bottom of the skirt.
Kate accessorised the black number with a sequin clutch in the same colour.
As for jewellery, she went for statement diamond drop earrings and, of course, her show-shopping Ceylon sapphire engagement ring.
In contrast to Meghan's "polished" curls, Kate went for a chic up-do which framed her face.
Makeup-wise, she wore a touch of blusher, dark smokey eyes and a nude lip.
Source: Read Full Article