Kate Middleton Just Looked Festive AF In A Plaid Midi Skirt
The holidays are in full swing around the world, and the royals are getting in on the action. For Kate Middleton, that means attending events and giving royal watchers some serious holiday fashion inspo. Kate Middleton's plaid midi skirt may not sound like it's the holiday piece of your dreams, but just wait until you see it on the Duchess of Cambridge. You may just be running to a nearby store to find your own fully plaid, calf-length skirt.
On Tuesday, Middleton and husband Prince William attended an event celebrating military families close to their home at Kensington Palace. There was faux snow, laughter, Santa Claus, and Middleton's gorgeous hair blowing in the winter wind. It was a full soiree. During the event, Middleton took time to speak with military families who have members out of deployment during the holiday season and acknowledged the hardship.
The event was a sweet moment for Middleton and Prince William to connect with the families as the Duke of Cambridge has himself been deployed during their marriage. While the spirit and meaning of the event is great, the skirt can't be overlooked. It's a nearly full length red tartan. It's there. You can't miss it, and if you're thinking that it's going to look kind of cheesy. It doesn't. It's festive AF, and you'll love it.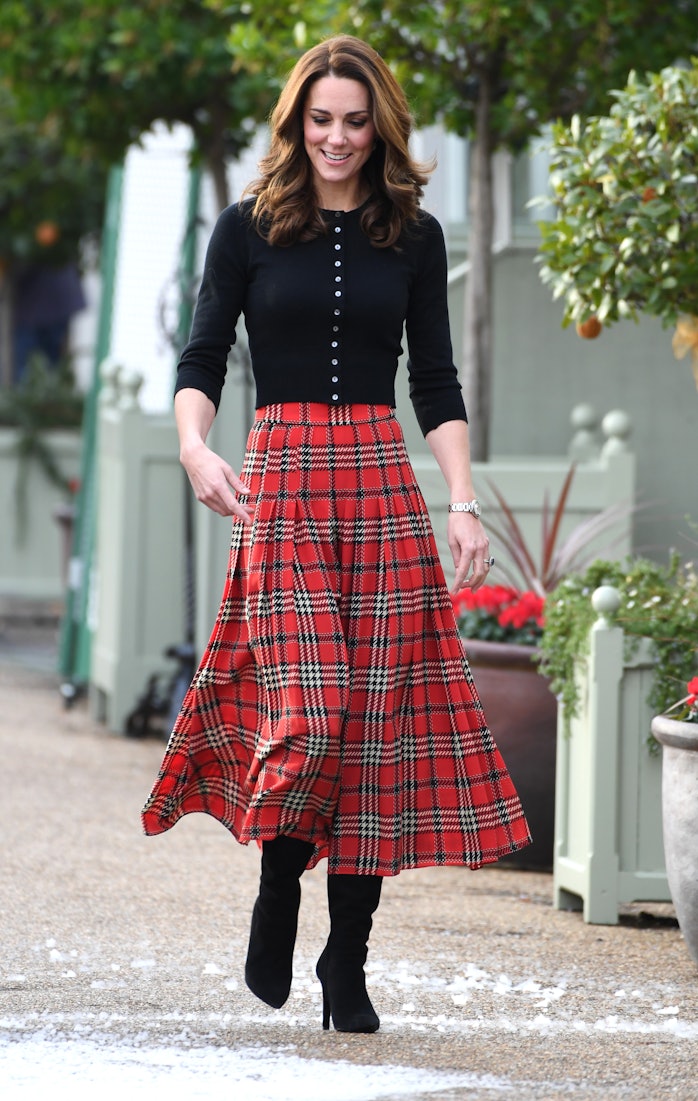 The tartan skirt is basically Christmas goals, and it comes from one of the duchess's favorite designers Emilia Wickstead (offers sizes 0-12). Presumably because of the heavily patterned skirt, she paired the piece with a simple black cardigan which she buttoned to the neck and a pair of black knee-high boots. As per usual, her next level fabulous blow out (seriously, how are her blow outs THIS good?) looked gorgeous as she and Prince William were surprised by faux snow.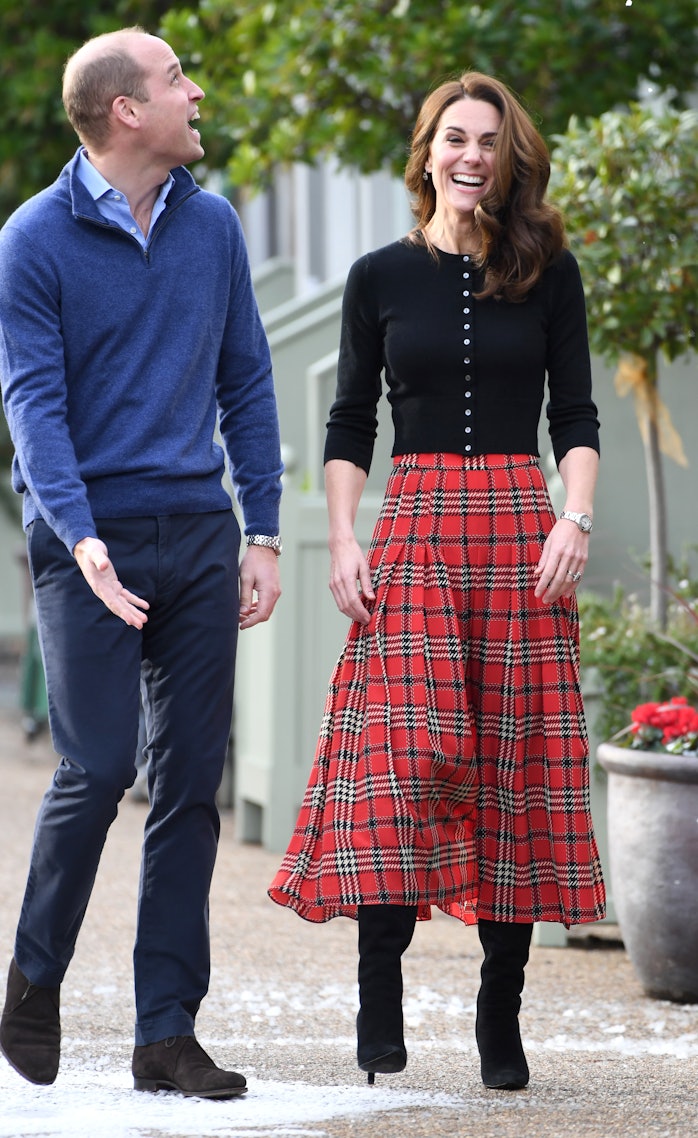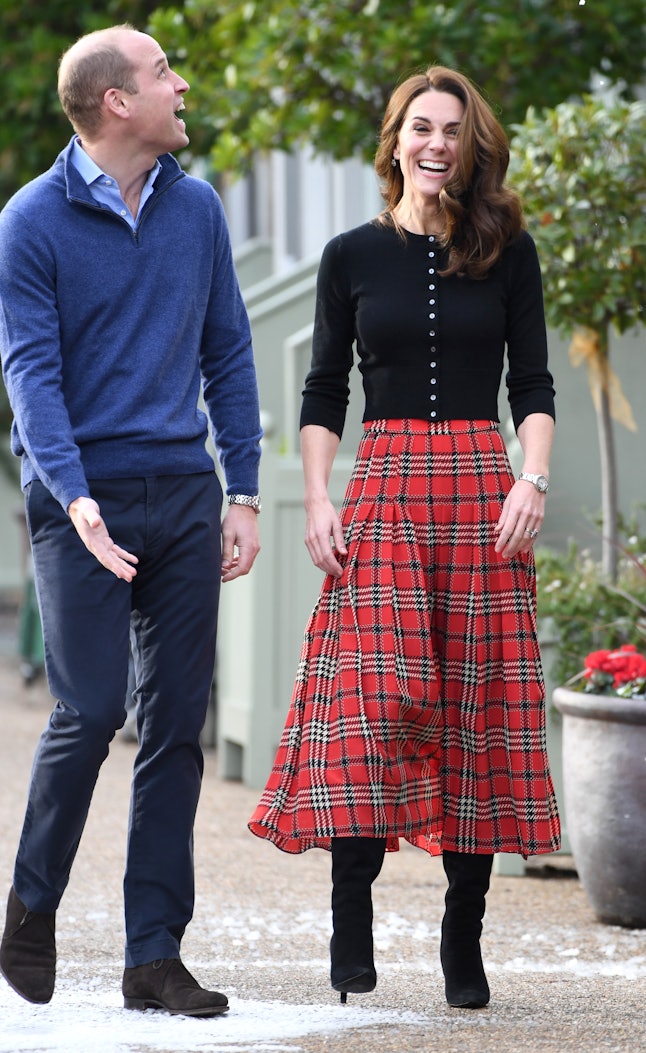 This, however, isn't the first time that Middleton has dressed in line with the holiday spirit. Just a few weeks ago, she and sister-in-law Duchess of Sussex Meghan Markle wore coordinating burgundy ensembles that probably made people's holiday fashion inspiration Pinterest boards.
For her look, Middleton chose to wear a burgundy suit with a chic but flirty flouncy skirt and fitted cropped blazer. She paired the look with black tights (because hello, it's cold) and a pair of classic black pumps. Plus, she is kind of bringing back the Blair Waldorf as her brunette hair was tied back by a velvet ribbon.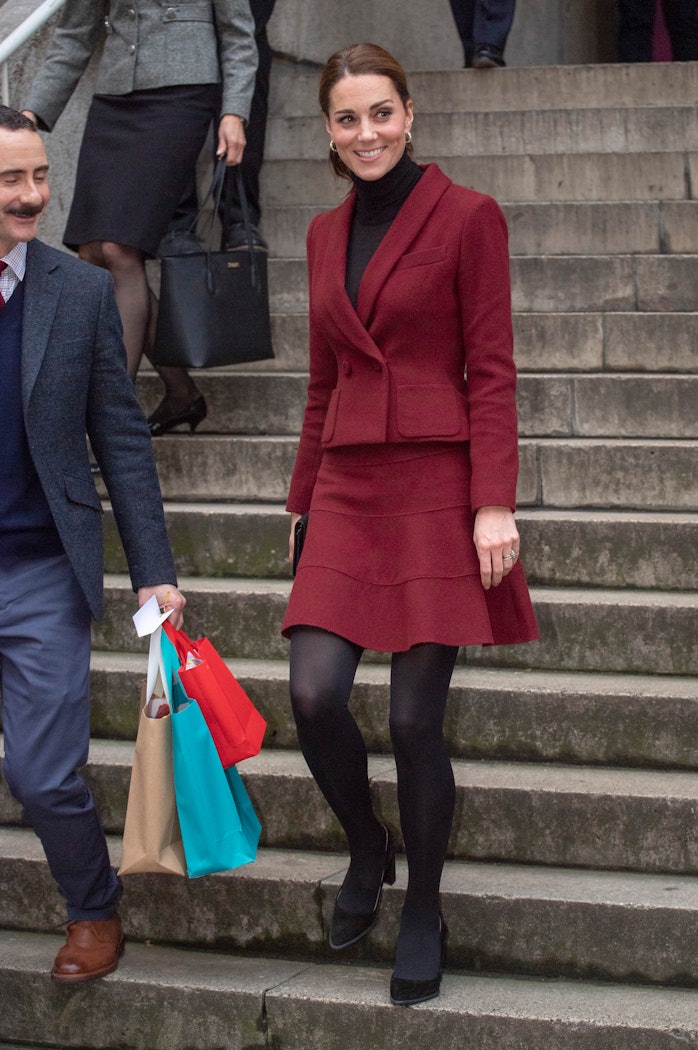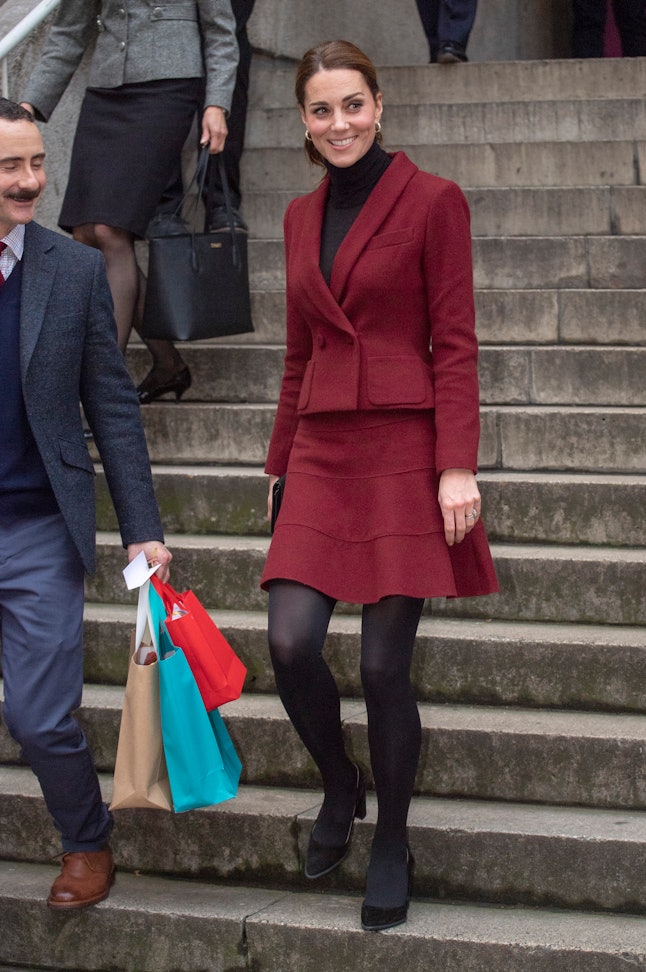 As for Markle, she chose a similar look with her hair pulled back like Middleton's and also rocking black tights with black shoes and a burgundy ensemble. For Markle, however, it was a Club Monaco sheath dress (offers sizes 00-12) and a slightly deeper hued coat.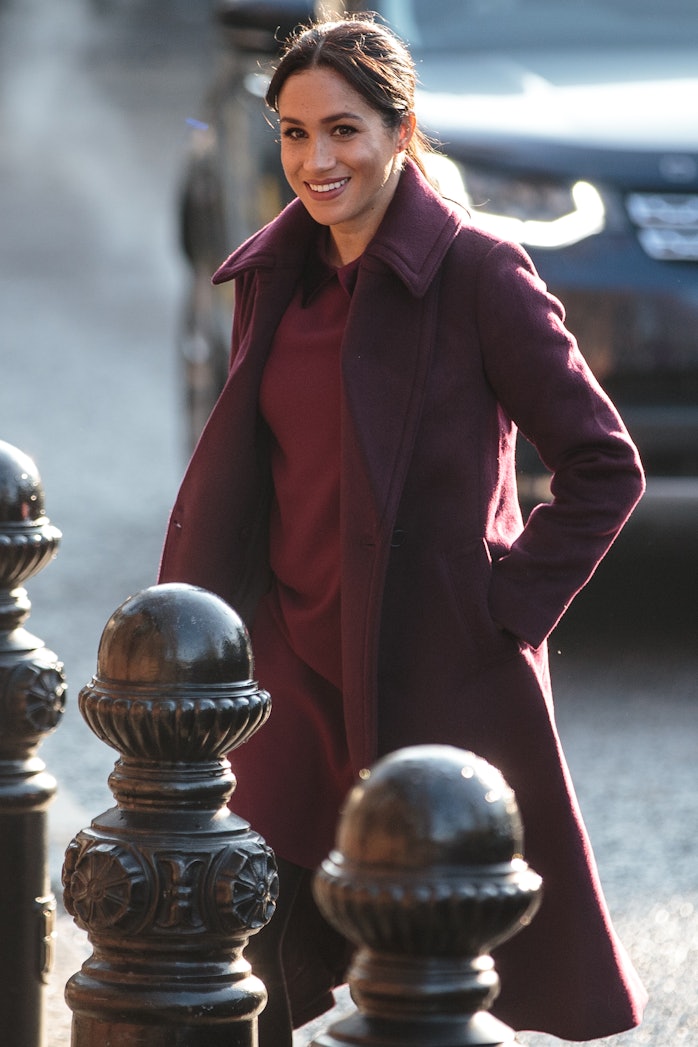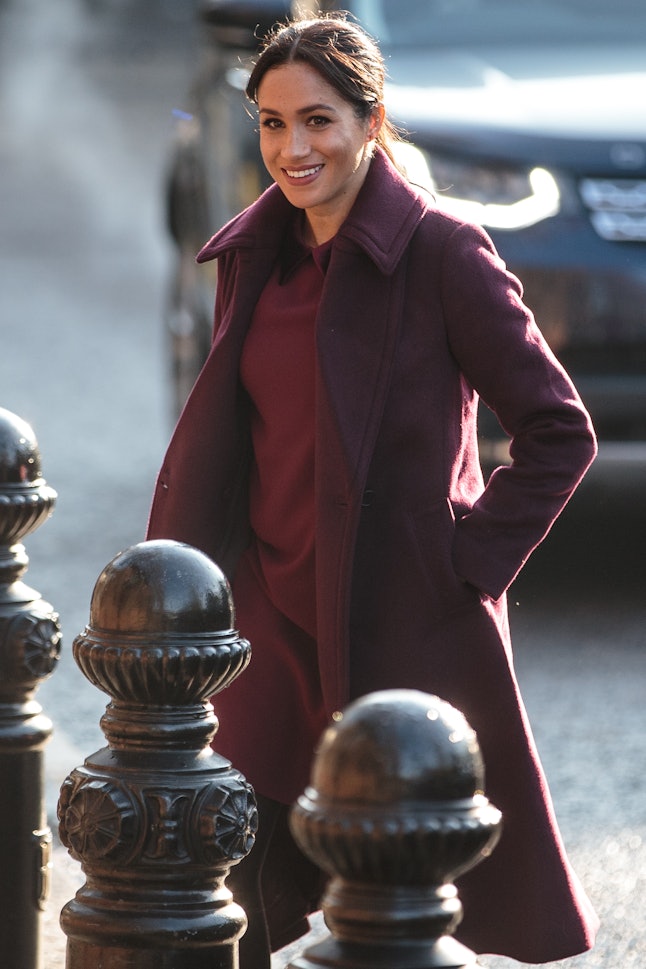 If you've been looking for some holiday outfit inspiration, look no further than the royal family. Whether it's Markle's burgundy frock or Middleton's plaid midi skirt, the women certainly seem to be in the holiday spirit. Honestly, though, it may not get more festive than that tartan skirt, though. So go ahead, you know you want to add it to your Pinterest board.
Source: Read Full Article