I've made up a name for my newborn – my mum says it's too complex but I don't care, I love it | The Sun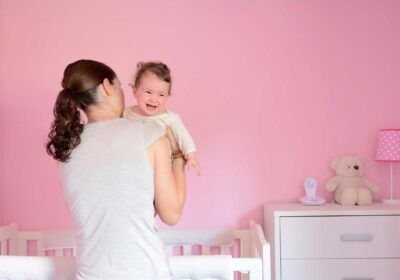 PICKING the perfect name for your new-born is sometimes easier said than done.
But what do you do when there's no name that you like?
That's the dilemma one mum had when she decided to make up a name for her baby girl.
She explained on Reddit: "I've always been obsessed with fairies so I knew I wanted to call her Fae."
But since the mum fell in love with the name it had gained a lot of popularity, making it less appealing to her.
Instead, she thought it should just be a nickname, but that meant that she'd have to find a new name that she loved just as much.
Read more on baby names
I'm a naming whizz – how to pick the perfect baby name & ones to avoid in 2022
I'm a midwife and there's one baby name I can't stand – it's just awful
That's when the mum had the idea to make up a name, "I've always loved Lord of the Rings and the character Eowyn," she explained.
The mum came up with the name Faeowyn.
"It's a lot of vowels and kinaweird but it's grown on me," the mum confessed.
She continued: "It would be pronounced like Fay-oh-win altogether, my mum says just Faewyn would be better but I like the O."
Most read in Fabulous
My boobs are epic – I should've got them out like Denise, says Sarah Cawood
Mum mortified after daughter, five, made a 'dreamcatcher' for her room
I have an enormously long torso… trolls say I look like a centipede
Royal fans say the same thing about Lady Louise and the Queen's horse Emma
Other users thought making up a name was ridiculous, one said: "I know an Eowyn.
"She hates her name and resents her parents for naming her something so ridiculous."
A second agreed: "This name sounds like when you have your mouth full of food and try to talk."

Source: Read Full Article