I'm plus-size with 'large' boobs and don't wear a bra – my melons were meant to be free | The Sun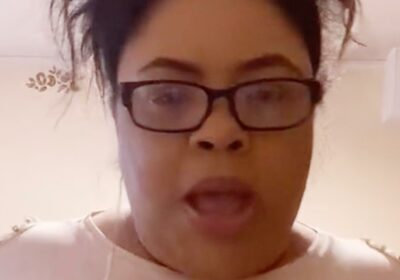 A PLUS-SIZE woman who has freed her natural assets from all constraints has relished the moment.
Her decision to go bra-free was an easy one, even though she was super-blessed in the boob department,
Starlightjagirl36 (@startlightjagirl36) was fed up with the discomfort of a bra: "They pinch so much," she said.
In her post, she made it clear she wasn't afraid of a bit of a bit of jiggle wiggle either.
Wearing a light pink sweater, her video shared the delicious sensation of going bra-free.
"I took that thing off they were getting in the way of my girls,"she said, with a shimmy and a shake.
"I refuse to put on a bra," she asserted, lip-synching to the backing track.
In a clarion call to all would-be bra ditchers, she said: "My melons were meant to be free."
Breast holder in the trash can, she concluded: "I can jiggle if I want to. I can leave my bra behind because my boobs don't bounce."
The comments section of her post was in broad agreement with her decision.
Most read in Lifestyle
Harry and Meghan evicted from Frogmore Cottage by King Charles after Spare memoir
Emmerdale's Amy Nuttall caught cheating hubby after sexy lingerie slip-up
Constance Marten and lover arrested over 'manslaughter'
Woman found 'murdered' is missing mum who had not been seen since before Xmas
"Let them be free," agreed one fan.
More support from this follower: "Amen, I hate wearing a bra."
Finally, further endorsement should she need any: "They need to breathe," said this viewer.

Source: Read Full Article