I'm a vet tech & there are four dog breeds I never want to handle again – one bit me so hard it nearly ripped my arm off | The Sun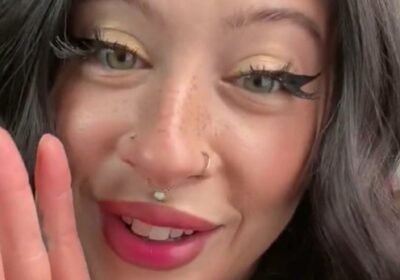 A VET tech has revealed her four least favourite dog breeds to handle.
In fact, the dog expert feels so strongly about her most disliked breeds, she admits she "wouldn't be sad" if she never had to handle them again.
In a clip shared to TikTok (@bigstretchy), she explained how the first breed on the list, which may not come as a surprise, is the Belgian Malinois.
"Wicked anxious and pretty neurotic," the vet tech says.
"They are one of those breeds who are prone to aggression but that ties back into anxiety and people not really knowing how to handle a breed like this.
"Most of the time people who get a breed like this are doing so because they want some big strong alpha dog and they usually train it in a language that's not English because they want their dog to be
solely responsive to them.
READ MORE ON DOGS
Pet guru shares the three small dog breeds that are perfect for your family
We're dog experts – how to know when it's too cold to walk your pet
"These dogs also have a wicked high prey drive. Sometimes that prey drive is so high that they can't be around other animals – specifically cats."
Next up on the list of breeds the vet tech doesn't personally enjoy handling is the German Shepherd.
FABULOUS BINGO: Get a £20 bonus & 30 free spins when you spend £10 today
"I am however biased because my worst bite, my worst injury, came from a 120lb German Shepherd that almost ripped my arm off," she explains.
"I don't weigh a whole lot more than that so it was just not very fun, pretty painful, and I will have that scar forever.
Most read in Fabulous
Dad-of-22 Noel Radford breaks down in tears at emotional discoveries about past
Andrew complaining that he was left no money by the Queen when she died
Members of Prince Harry's family 'DID go to Princess Lilibet's christening'
Interior designer on the awful trends you need to ditch INCLUDING panelling
"But besides that, they're just giant f***ing babies which makes my job really difficult.
"They're just drama kings and queens – you touch them, they scream and act like you're killing them…"
She adds: "To their credit I have met a number of pretty mellow German Shepherds but I just can't say that's how they are across the board."
Continuing on the theme of "giant babies," the vet tech then goes on to discuss Huskies.
"This breed is just known or the drama – very loud, very vocal, very hard to touch," she explains.
The final breed the dog expert never wants to handle again is the Cane Corso.
"This is by far my least favourite dog breed to handle. Period," she says.
"The worst injury or attack I've ever been witness to was from a Cane Corso.
"Thankfully I don't see them that often though!"
The video has since gone viral, racking up over 909,000 views and several comments, with dog owners all quick to offer their opinions.
"As a German Shepherd owner, I am well aware vets don't like when I bring him in. He is, absolutely, a big baby," wrote one.
A second penned: "All the Cane Corso owners have flocked to the comments lol dog groomer here! Can pretty much agree on all of these for the same reasons lmao."
Read More on The Sun
I did weekly shop at M&S and found 14 items cheaper or same price as Aldi & Lidl
I transformed my council house kitchen with cheap buys from Wilko & B&M…it's so posh
A third commented: "As a Belgian Malinois owner. They are so very anxious they are 1000% not for first time dog owners. They are a lot of work!!!"
Another noted: "I was waiting for Beagle. I had a beagle and he was soooooo dramatic at the vet hahaha."

Source: Read Full Article