I'm a female cop – I explained what it's like to be a woman in the profession, including the main issue with our uniform | The Sun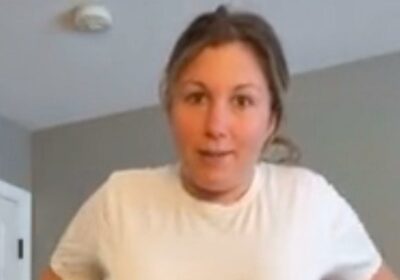 ONE female cop wears the pants in her profession, but they don't fit that well.
Officer Autumn Clifford (@autumnclifford) explained her experience as a woman in law enforcement, and her main issue was with the uniform.
Autumn posted a video to convey her thoughts.
The brave officer showcased part of her daily wear on the job.
She wore navy work pants with a white T-shirt tucked in.
"What it's actually like to be a female cop," Autumn said.
"Your pants are always too big, and you have to wear them up to your t**s."
Autumn pulled the waistband to life her pants up.
The bagginess in the top fit was apparent compared to the tight hold the material had around her thighs.
She tugged at the pant legs to pull the bottoms down.
Most read in Lifestyle
Teacher made 'distress call' before being 'shot dead with daughter by husband'
Nicola Bulley diver claims there could be third party involvement
Massive emergency response seen 5 miles from where mum-of-two disappeared
Missing Nicola's partner issues heartbreaking voicenote 10 days into search
But wearing them low-waisted creates a big gap between her legs and the material.
"Or your pants fit you better, and they're still up to your t**s," Autumn explained.
"But you can barely do anything in them."
Autumn squatted to demonstrate the limited range of movement the bottoms have.
She asked: "Who can relate?"
Viewer related to Autumn's uniform frustrations.
"Omg, I am glad I'm not the only one," one honest woman wrote.
Another female cop said: "Don't even get me started on the bulletproof vest. Or having to find a single-person bathroom because you have to take your utility belt off to go."
Source: Read Full Article