Everyone thinks I've had Botox because I look so young but my wrinkle-free face is all thanks to a miracle £5 buy | The Sun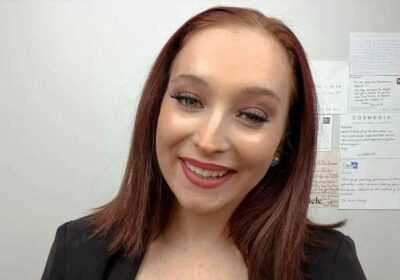 A BEAUTY fan has shared the secret behind her youthful look and how she turns back the hands of time without Botox.  
TikTok user @kendrathemom explained that people regularly think she's had the anti-wrinkle injections due to her appearance. 
However, Kendra, who describes herself as a "skin professional" on her profile, revealed it's actually all down to a simple £5 purchase.
@kendrathemom took to her social media profile to clear up any confusion.
Alongside a video of her lifting the lid on part of her skincare routine, she wrote: "When people ask me if I get Botox but it's literally just silicone patches." 
The mum-of-two, who lives in the US, added in her caption: "Silicone patches for the win." 
Read More in Beauty
I'm beauty pro and you've been using your mascara all wrong – it's costing you
Beauty fans are racing to get Shein's makeup as prices start from just 75p
The clip then showed her applying the silicone patches that can be bought from online retailers such as Amazon for as little as £5.
But how do they work? 
The patches come in a variety of different shapes and sizes and – depending on which you have – promise to reduce the signs of ageing across the forehead, eyes, lips and neck and chest.
According to skincare website Derm Warehouse, they achieve results by "creating the perfect environment to retain moisture in the skin."
Most read in Fabulous
I had to tell dad about romp with Harry after he wrote about it… it was awkward
The Radfords in crisis over son Josh as he lands himself in trouble at school
Man flaunts his flashy new veneers but trolls say they look like LED lights
I look like a demon with sharp teeth & inked eyes & stun folk with my old look
They also say that when the patches are applied to the face and pressed down firmly, they help to "create a plumping effect in the affected area".
They add: "It also increases blood flow to the spot, which boosts the production of collagen and helps to reduce the appearance of wrinkles." 
What's more, some of them can even be reused time and time again if you clean them afterwards so that your money goes even further. 
Singing the beauty products praises, Kendra said: "Silicone patches are amazing.
"They help prevent fine lines, wrinkles, so they're a great preventative measure."
The beauty pro also went on to share that they also have another great use.
She continued: "And it's great for stretch marks. I'm a mum-of-two so I do have stretch marks on my stomach."
Kendra then showed how it works when you put them on your body, as opposed to your face.
She went on to say: "So what I do is take two of these [patches] and put them on my stomach, one on each side.
"I leave them on for about 30-40 minutes.
Read More on The Sun
Pro piercer reveals the four piercings everyone should steer clear of
My girl, 10, wears makeup daily & spends £100 a month, I'm judged, it's NOT neglect
"It helps fade the appearance of stretch marks over time.
"You can also put these all over your body – thighs, legs, arms, wherever." 

Source: Read Full Article