Derek Khan, Onetime Stylist for Hip-Hop Stars, Dies at 63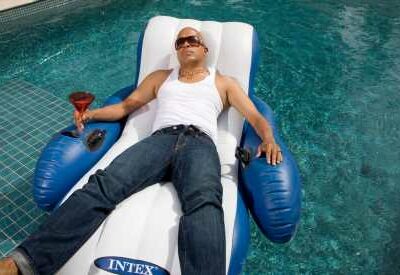 He was an architect of the over-the-top look known as "ghetto fabulous." Later, unable to support his own lavish lifestyle, he fell from grace.
By Penelope Green
Derek Khan, a celebrated fashion stylist to hip-hop and R&B stars like Salt-N-Pepa, Pink and Lauryn Hill who later fell far from those glittering heights, died on Feb. 15 at a hospital in Dubai. He was 63.
The cause was complications of Covid-19, said Beverly Paige, a former vice president of publicity at the Island Def Jam Music Group.
Mr. Khan, a diminutive man with outsize charm and a high-wattage smile, presided over the marriage of pop music and high fashion that began in the 1990s. A creator of the over-the-top look known as "ghetto fabulous," he persuaded rap stars to shed the street wear they were known for, dressing them in Fendi, Chanel and Dolce & Gabbana and bedazzling them with jewels from Harry Winston, Piaget and Van Cleef & Arpels.
When he was the in-house stylist for Motown, he was known as "Dolce" around the office, Andre Harrell, once the chief executive of that label — and a hip-hop star maker as founder of Uptown Records — told The New York Times in 2003.
Mr. Khan swathed Mary J. Blige in yards of white fur (accessorized with Fendi sunglasses and a Rolls-Royce) for the cover of her album "Share My World." He introduced Pink to Chanel, and he oversaw Lauryn Hill's haute bohemian look for her debut album, "The Miseducation of Lauryn Hill," which made her a Vogue darling.
He was a visual impresario of a cultural shift in the music business that put hip-hop front and center and made its stars into mainstream fashion avatars.
Source: Read Full Article