Brits are ditching picnics and now prefer takeaways instead, survey claims | The Sun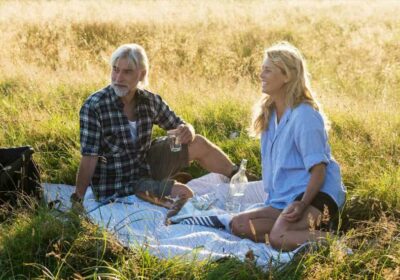 IT'S no picnic for Brits — as the traditional outside meal is being replaced by takeaways, a survey claims.
Chips, pizza, fried chicken and kebabs are said to be taking over al fresco dining.
More than half of Brits (58 per cent) now believe the traditional picnic — made up of food from home — is "dead".
A survey revealed more than a third (35 per cent) orders their outdoor grub from a local takeaway or restaurant.
Ready-made food features heavily among the top 10 items in a modern picnic — including fried chicken (22 per cent), pizza (18 per cent) and chips (17 per cent).
However there is still support for tradition from older folk.
Read more in Food
I give out free food from supermarkets – here's how you can get it
Popular breakfast food 'contain chemicals linked to cancer', experts warn
More than one in four (27 per cent) of over-65s say home-made sandwiches are key — while just 10 per cent of 18 to 24-year-olds agree.
Crisps are still popular, with 28 per cent saying they are a must.
Most spend between £10 to £14, according to research from tech firm Foodhub ahead of National Picnic Month.
Most read in Fabulous
Dad shares genius hack to fill up giant paddling pool without a hose
I was trolled for being 'too fat' to date – now lads are queuing up in my DMs
Five perfumes you should NEVER wear – and one of them smells like a toilet
We were fed up of the housing market so bought a shabby mobile home for £750
Source: Read Full Article