André Leon Talley's Legacy Will Far Outlast His Auctioned Things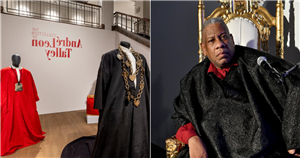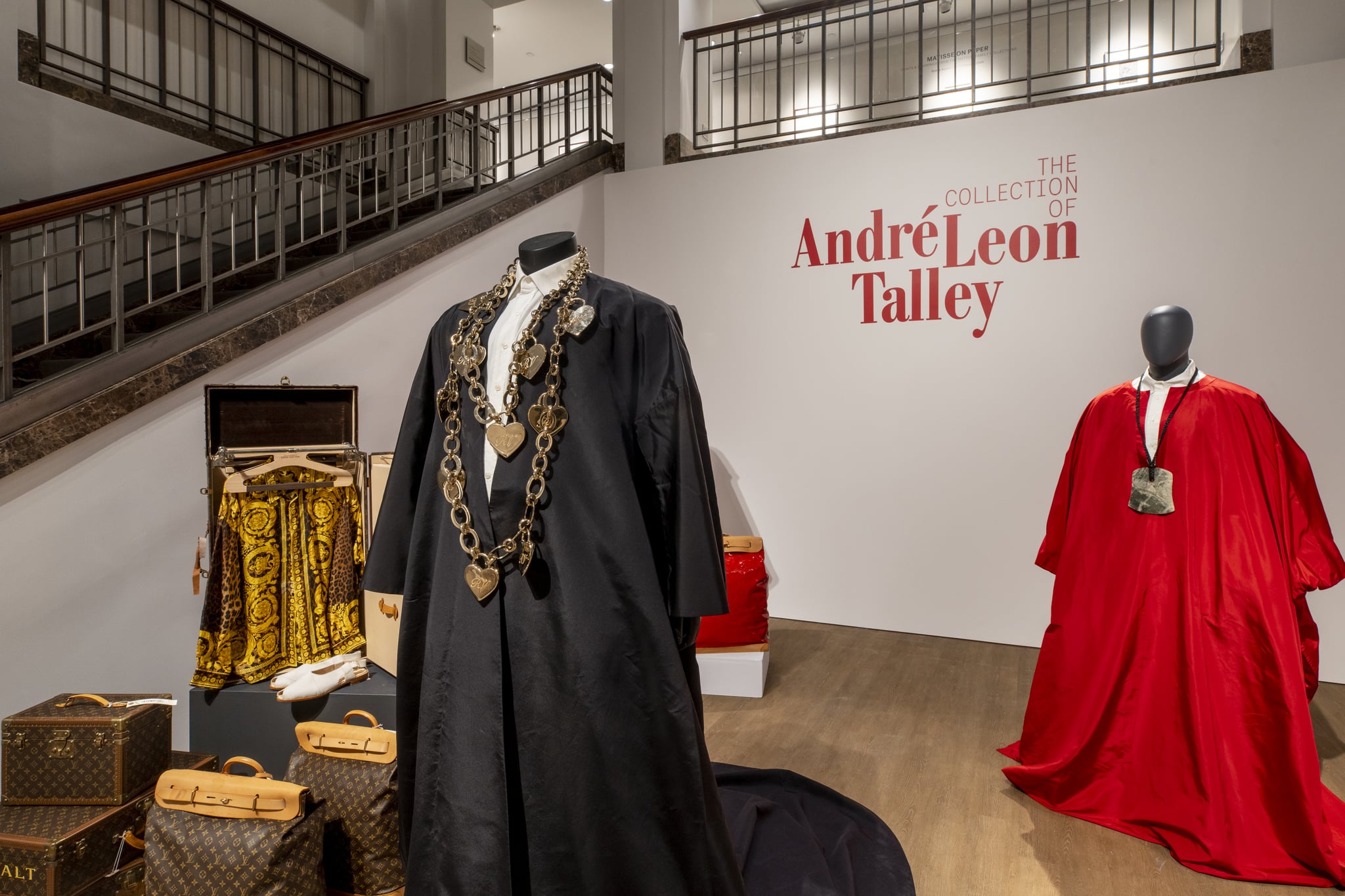 Image Source: Christie's Images Limited 2023
It's the end of February, and a host of fashion's elite are still recovering from the beautiful chaos of New York Fashion Week. What collectively remains a highlight from the six-day-event is the Christie's live auction centered around an enigmatic aesthete practically synonymous with the industry itself: André Leon Talley.
When the news of Christie's sale surfaced on Jan. 18, the first anniversary of Talley's death, fans questioned why his belongings would be sold in an auction rather than displayed in an exhibit. But this was all a part of his plan — he'd left a direct will, according to estate executor and longtime church friend Alexis Thomas. Christie's was approached by his estate to present a proposal of how they would recommend selling the estate at auction, and his items were carefully inventoried, photographed, and documented. The proceeds of the sale will benefit two historically Black churches: Abyssinian Baptist Church in Harlem and Mount Sinai Church in Durham. It's a worthy homegoing, considering Talley's unwavering faith and solace in the Black church, the world's preeminent cultivator of fine arts and conceptual fashion.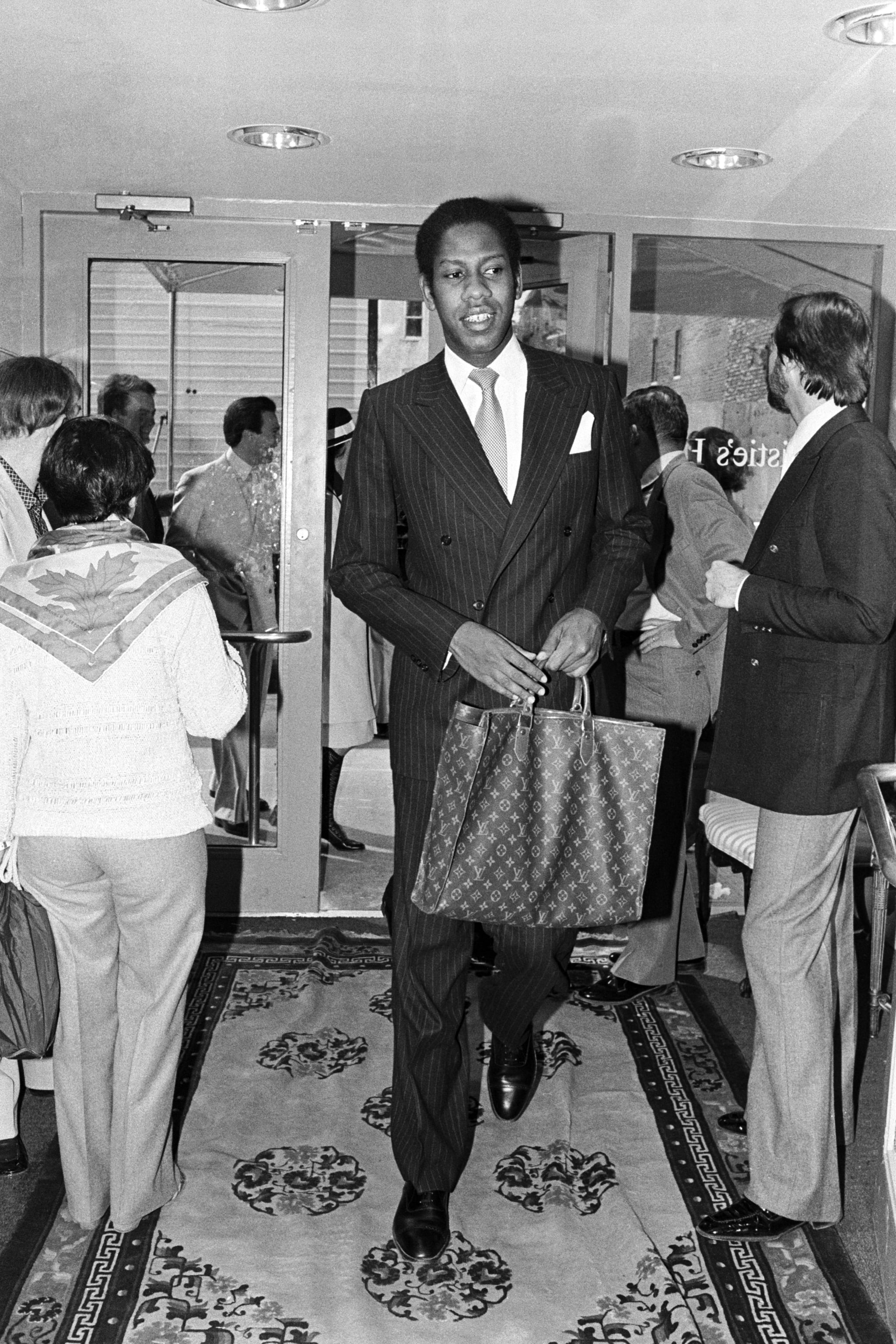 Image Source: Getty Images / Fairchild Archive/Penske Media
Talley was a cultural historian, editor, stylist, creative director — a fixture of the allure and glamour of high society at a time in media where writers could make or break a career. His influence could prove disastrous for an Italian couture house at the mercy of his fingertips (á la Pierre Berge of Givenchy), and his eye for tastemakers arguably helped launch John Galliano's career.
He interned with the legendary Diana Vreeland, worked with Andy Warhol at Interview Magazine, and befriended the likes of Karl Lagerfeld, Paloma Picasso, and Princess Lee Radziwell. A host of designers with eponymous labels credit him as one of their friends and earliest supporters: Diane von Furstenburg, Miuccia Prada, Manolo Blahnik, and Yves Saint Laurent to name a few.
Yet, more than anything, his ascent still remains an anomaly. How did Bennie Frances Davis's grandson, a 6'6″, unambiguously Black man in the segregated South, become the first and longest standing Black editor at Vogue Magazine? How does a mere garment worn by him garner over 50 times its estimated price in the world's most esteemed auction house?
Reaching back into the past, the indelible mark Talley left on fashion is clear to the eye. But beyond just providing "representation" for Black people in fashion, Talley also took action — and that, as we'll see, is far more enduring than the physical objects he left behind.
****
Carrying the mantle of "the first" is a weighty responsibility, and it rarely ever speaks to the magnitude of one's gifting — rather more so the appointed time in which powerful systems are ready to invite Blackness to sit down and feast at their tables. Becoming "the first" automatically bestows the role of solely an activist and disruptor, which can be misleading. It's long been a conversation surrounding and including Talley himself. Intrigued by the criticism Talley faced from other Black industry figures in the '90s — who claimed that he'd only support creatives with social clout — cultural critic Hilton Als profiled Talley, hoping to gain insight into his world. He soon became enthralled by the fashion icon's essence, grandeur, and genius for capturing moments. "Appearances are significant to André Leon Talley, who seeks always to live up to the grand amalgamation of his three names," he wrote.
But the end of the essay, titled "The Only One," is harrowing. Saint Laurent muse Loulou de la Falaise jokingly calls Talley a "n***** dandy" in a room to the laughter of social debutantes. Talley's 2020 memoir, "The Chiffon Trenches," is likewise riddled with fascinating stories of fashion's elite alongside tales of endured racism. He had to clear his name of sexual escapades with French designers; he was fired and written off from friends without a forewarning; and was even referred to as "Queen Kong" amongst inner circles. Talley writes of his internal outrage at his mistreatment and says he even stepped away from the role of editor as a result of some of these deductions. But he hadn't shown nearly as much external disdain until the latter years of his life.
In the memoir, looking back on his encounters with racism and his passive response, Talley recites a quote from James Baldwin: "We're taught from grammar school to accept segregation as a way of life. You lied to me because you never intended that I should be free, and I lied to you because I pretended that was all right."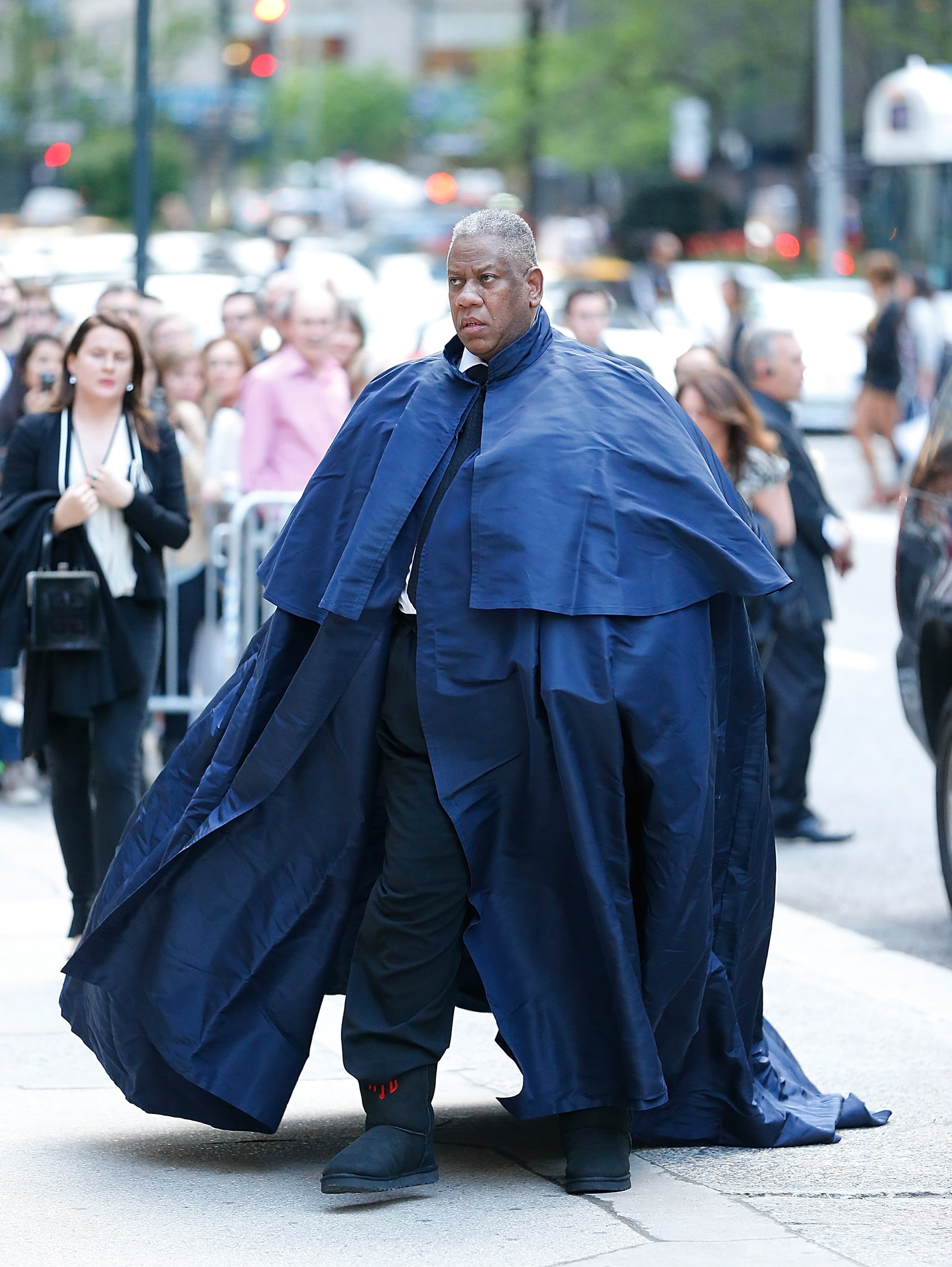 Image Source: Getty Images / John Lamparski
I met Talley ahead of his book tour; I emailed him about speaking at a 2020 Juneteenth conference for Ebony Magazine. At the time, Covid-19 deaths were at astronomical numbers. But despite the World Health Organization and CDC advising people to stay inside, many decided to risk their lives to protest against police brutality after the murder of George Floyd.
During the pandemic, Talley spent time watching James Baldwin and William Buckley's debate at Cambridge Union as well as Dave Chappelle's "8:46," and cheered on the youth who'd been protesting. He was enraptured by the protests as well as his own denouncement: he'd recently spoken out against his past employer for supporting an environment of colonialism. I wanted to know what the next chapter of his life would look like as a result.
The style legend was overjoyed to speak at the conference, and his enthusiasm regarding my invitation felt like he viewed it as a homecoming. Oftentimes, his career is associated with Vogue Magazine as opposed to Ebony Magazine, the Black prestige publication where he worked as a fashion editor for a year. Still, he credits Ebony Magazine's founder, Eunice Johnson, as one of his mentors, referencing her in his desire for an ancestral recall, an act of using remembrance as informative guidance.
Talley worked closely with Johnson for a year after leaving Women's Wear Daily, and he declared that she heard his soul's cry. Together, they traveled to Paris Fashion Week shows, sitting front row and marveling over $45,000 Yves Saint Laurent garments which Johnson herself would later purchase, he added. He reflected on his love for her, and the fact that she owned a Picasso painting and could whip up the best pound cakes. Southern-cooked meals, by way of his grandmother, were what he would consider his first introduction to luxury. "That is what Black people do!" he exclaimed to Ebony's host and thousands of online viewers. "We use the ancestral recall!"
The address was also somber. Talley spoke of his grief watching Derek Chauvin kneel on the neck of George Floyd.
"It's my moral duty as a Black man to focus not so much on fashion as what someone is wearing but what humanity will become," he said solemnly. He felt as many Black elders do: that in all of the ways society has progressed, it's also managed to backtrack. "I am old enough to remember when I went to the Poor People's camp in Washington D.C.," he told Ebony Magazine's former Chief of Marketing, Sabrina Taylor. "I see progress and then I see regress."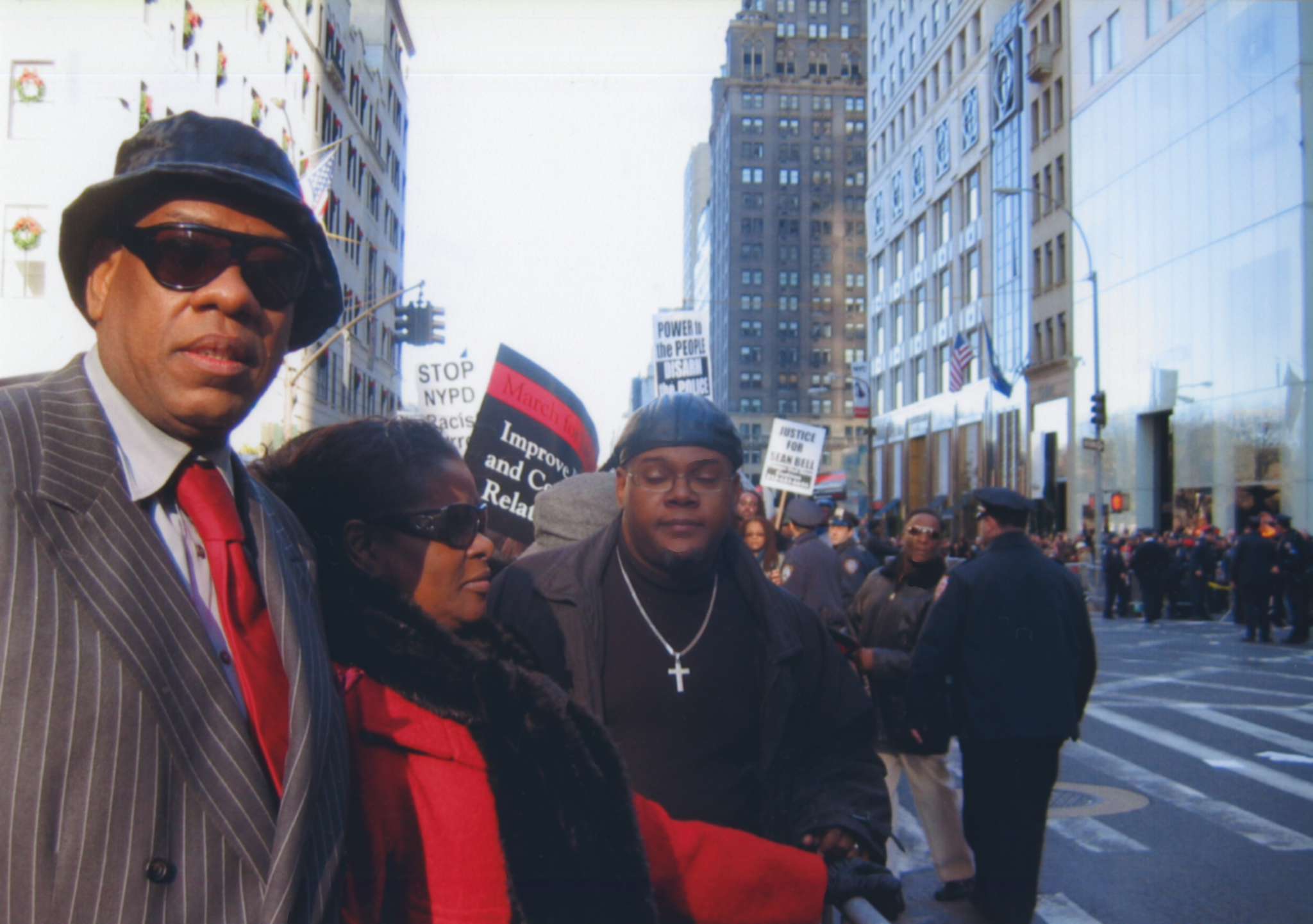 Image Source: Christie's Images Limited 2023
The address reminded us of Talley's existence as both a cultural historian and a Black elder. One cannot simply speak of his impact without that context. He represents not only upward mobility from the Jim Crow South, but also a time when Black people wore their Sunday Best to political demonstrations and protests for dignity's sake. To Talley, the history of Black fashion is embedded through Black political movements and often woven into the Black church. "Without the civil rights era, there wouldn't even be Black fashion," he said declaratively. "During the civil rights era, we were allowed to become."
Perhaps what was most impactful is that Talley never spoke of just himself, but rather uplifted the work of others. When a designer included more Black models on the runway, he applauded them, and when shows lacked racial inclusivity, he made suggestions on who would be a perfect fit. As a columnist, he heralded designers like Stephen Burrows, Willi Smith, and Kevan Hall — at the conference, he spoke passionately about LaQuan Smith, his desire to get Serena Williams on the runway, and his love for Rihanna. (Rihanna ostensibly honored their connection by wearing a red Alaïa coat for her 2023 Super Bowl halftime show performance, nodding to a version Talley famously wore in a photo shoot).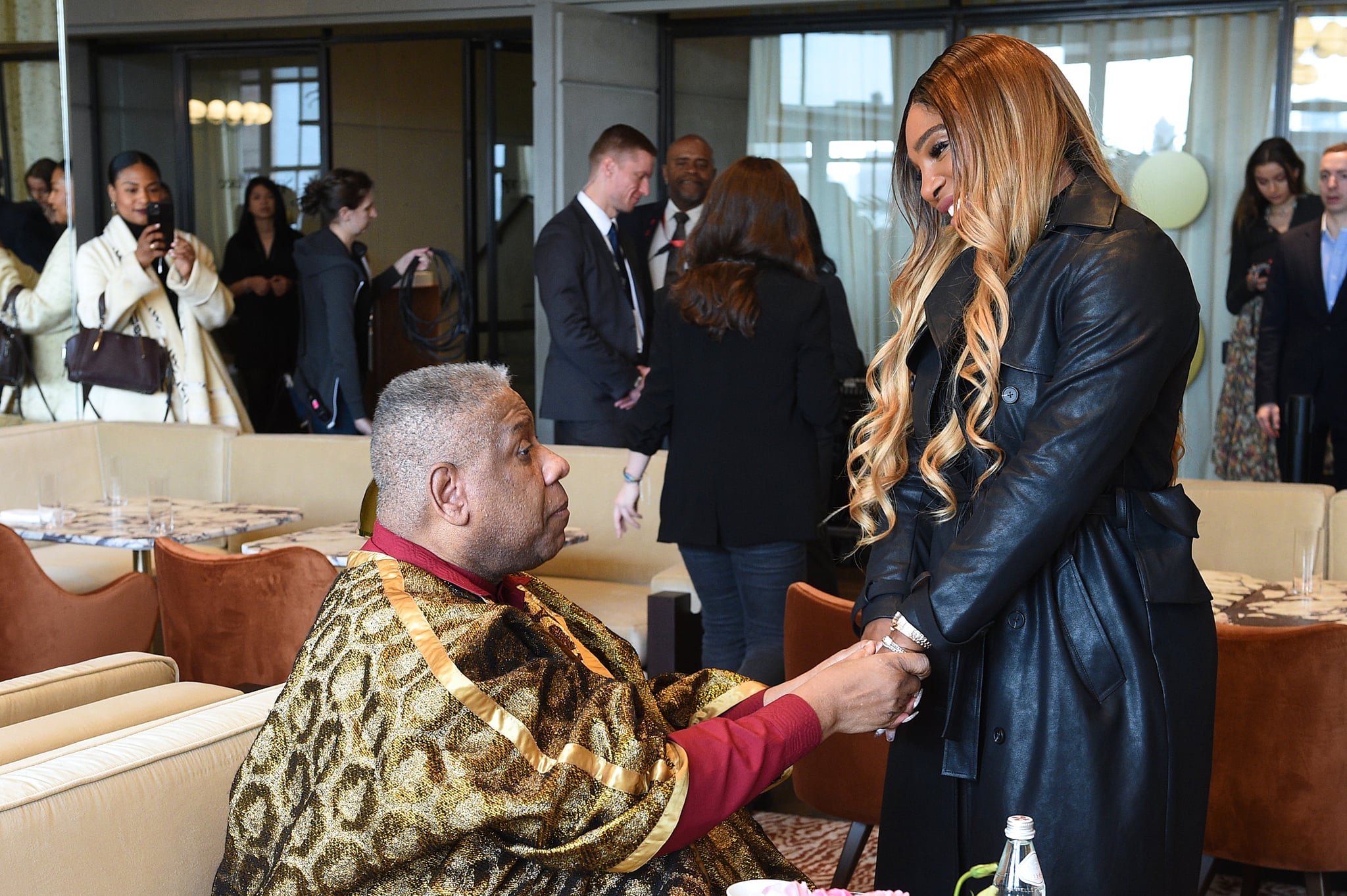 Image Source: Getty Images / Bryan Bedder
After the interview, Talley sent me an email thanking me for the invitation. In turn, I followed him closely, ready to see the next chapter of life unfold. But what soon followed was an article by The New York Times detailing his possible eviction, bankruptcy, and all the ways his life would become an example of how fashion exploits creatives, more specifically Black creatives.
By the next year, he'd pass away in his White Plains, NY, home with the last job he'd ever taken at Vogue Magazine only amounting to $500 per episode. He wasn't on speaking terms with a few of the designers he'd been so close with, and candidly many Black fashion employees felt he was treated as disposable. Still, he received an outpouring of love from people all over the world.
****
This February, Christie's invited the Abyssinian Baptist Church choir to sing at a reception celebrating the auction of items from Talley's estate. They sang his favorite gospel hymn, "How I Got Over," before attendees were invited to peruse the collection. Among the items being auctioned were straw boater hats, wicker baskets, portraits by Andy Warhol and Karl Lagerfield, and personalized Louis Vuitton lacquered canvas sets. There were capes and caftans of red silk taffeta, black faille, navy wool, and gold brocade constructed by the likes of Tom Ford, Valentino, Dapper Dan, and Jean Paul Gaultier.
With iconic sales like that of Talley's, appraisers rely on a variety of factors to determine estimates such as condition, rarity, and past sale records. Christie's specialists, however, cannot account for the associative value of an object with an individual — this is only driven by excitement. In the end, Talley's sales totaled from the online and live auction brought in over $3.5 million: his red Norma Komali coat sold for $25,200; a deconstructed Dior coat for over $40,000; a personalized Birkin for $32,760; and his customized LV Luggage sets for $94,500. More than 2,000 registrants participating from 38 countries purchased all available lots in hopes of preserving pieces of the late cultural archivist's legacy.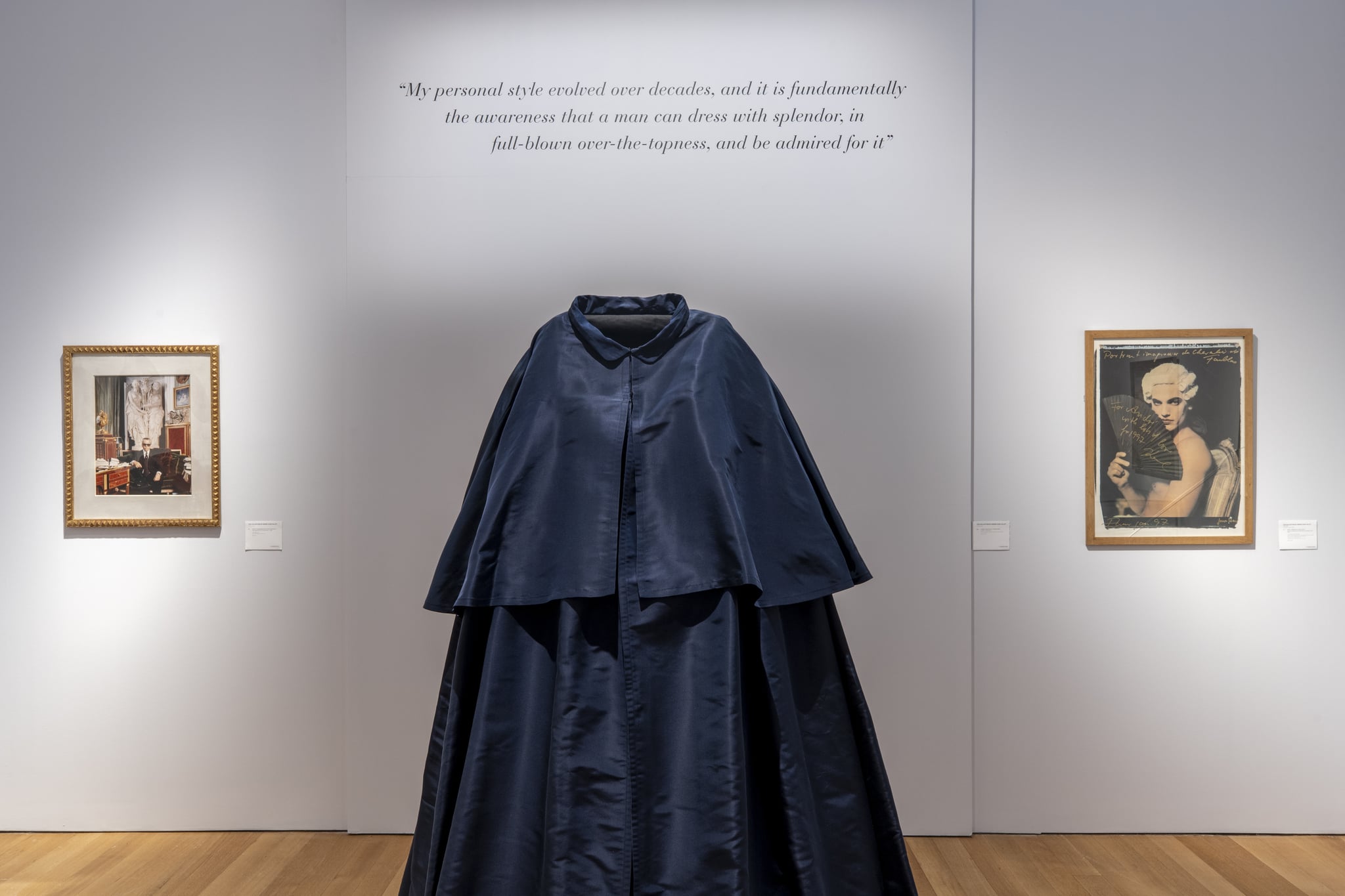 Image Source: Christie's Images Limited 2023
"André Leon Talley was such an important figure in the intersection of fashion and culture, and so many of the pieces being offered in the auction are intimate windows into legendary moments and personalities in fashion history," Liz Seigel, head of Iconic and Private collections at Christie's, told POPSUGAR.
"He was a trailblazer, fashion icon, activist and larger-than-life personality, and we have tried to capture aspects of both his very public and more personal personas," she continued. "We wanted this sale in particular to be a diverse celebration, throwing open the doors of Christie's to everyone he inspired."
Talley left a cultural imprint on fashion and ultimately, American culture. He's changed the way writers and editors discuss fashion, the way in which designers preview their collections, and how a host of Black people see themselves in the world of arts, culture, and couture.
The image of him basking in the full extravagance of himself is what we will remember and use to inform the mundane and dire moments of life, our own recall.
Source: Read Full Article