You've Gotta See These Pictures of Gigi and Bella Hadid With Prosthetic Shaved Heads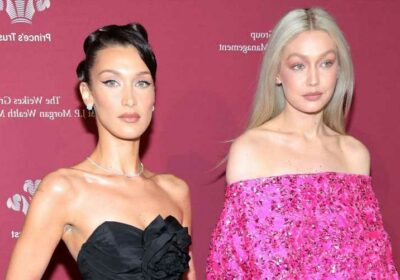 When it comes to runway shows, Marc Jacobs's remain a constant harbinger of boldness and invention. It's why the designer's displays are some of the most widely anticipated year after year, and why the most elite models sign up to showcase his collections. Case in point? Sisters Gigi and Bella Hadid, who stunned in OMG-worthy looks at Marc's Fall 2022 show.
Held inside the New York Public Library aka the site of his last IRL show a year ago, the off-calendar event was intimate and once again styled by the designer's longtime collaborator Alastair McKimm. Though the new collection was a curated study of giant proportions and excess in every which way, it was Gigi and Bella's beauty looks that truly stole the show.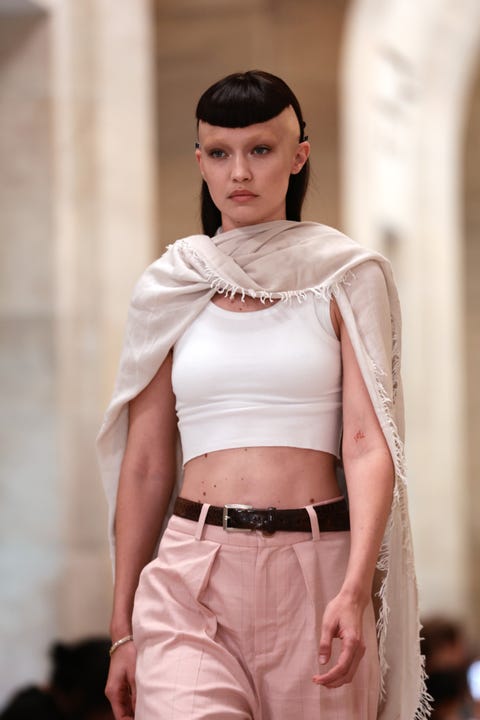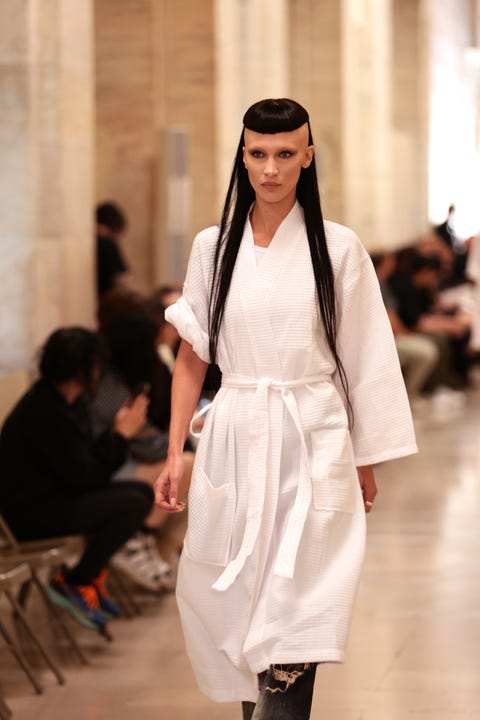 To say the sisters' bold looks caused panic in the Twittersphere is an understatement. After all, shaved heads and super-blunt bangs aren't really in their repertoire. But it was quickly discovered that the genius behind it was none other than British hair stylist and Vidal Sassoon Global Ambassador Duffy, who had the help of a team of prosthetic artists.
Also adding to the drama were Gigi and Bella's bleached brows—another beauty trend that's been gaining popularity as of late, and which fellow model Kendall Jenner even sported at the Met Gala. The rest of the show's makeup look, directed by Diane Kendal, remained clean and minimal to complement the ultra-bold collection.
Marc referenced German philosopher Friedrich Nietzsche in his show notes, saying, "We have art not to die of the truth." He further added: "Amidst an ever-changing landscape of resources, unexpected obstacles and a world feverishly digitizing new standards of reality, my sentiment is unwavering—creativity is essential to living."
The theme could possibly be a nod to the recent distressing news about SCOTUS overturning of Roe v. Wade—after all, the designer has historically been open about his political beliefs and has used them as inspiration in his shows. During the showcasing of his 2019 collection, for example, Marc paid homage to the 18th anniversary of the 9/11 attacks and said of its purpose: "This show, like that show [Spring/Summer 2001] is a celebration of life, joy, equality, individuality, optimism, happiness, indulgence, dreams and a future unwritten as we continue to learn from our past and through the history of fashion—exploring iconic images of the designers we love, forever catalogued, maintained and retained. Not from a computer or a cloud or the transient archives of the internet but from our natural mother boards, data centers and memory banks—our brains."
Check out the designer's latest Fall 2022 show below:
Source: Read Full Article