Yikes, Ben Affleck and Ana De Armas' Erotic Thriller Has Been Pulled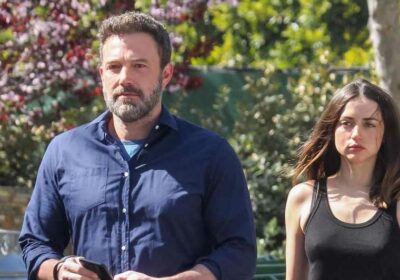 Remember when Ben Affleck and Ana De Armas dated? And then they broke up and a cardboard cutout of Ana De Armas was found in the trash outside Ben's house? It was the best of times, it was the most random of times, and now the former couples' movie—nay, EROTIC THRILLER—is no longer coming out. Which is disappointing news for everyone who was extremely excited to see how the press tour would go down.
According to Entertainment Tonight, Deep Water was originally going to hit theaters on January 14, but has been "removed" from the Walt Disney Studios Motion Pictures theatrical schedule. What's more, no new release date has been announced, meaning society might never get to see it.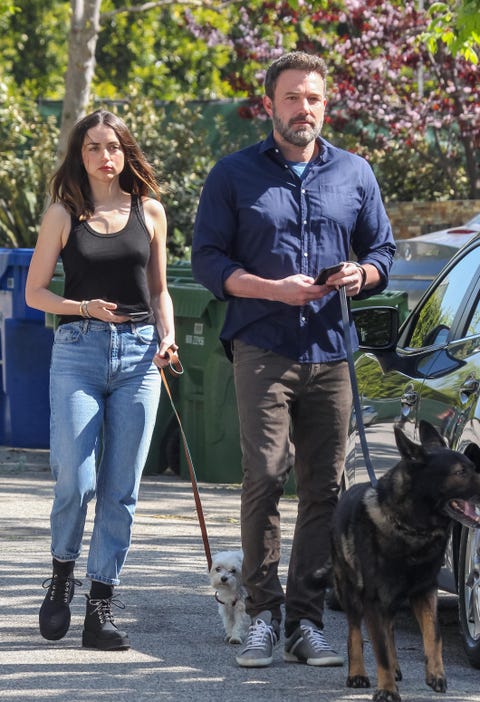 So, what's this movie about, you ask? It seems to chronicle the unhappy marriage of a couple named Vic and Melinda, who—instead of getting divorced—decide to date other people while staying together. But then Melinda's lovers start disappearing, and Vic is named a suspect. Oh, and also Jacob Elordi is in it.
Obviously, Ben and Ana started dating while filming Deep Water, and at the time a source told People that "Their physical chemistry was so intense on set. It's all anyone could talk about."
Meanwhile, another source mused, "They had great chemistry right from the start. Ben always seemed very relaxed and happy around Ana, but at the time there were no signs of romance. He was very focused on making a fantastic movie. He arrived early and was one of the last people to leave."
The pair broke up in January, leading some to wonder (me) how Deep Water's press tour would be handled. Guess it won't be, but the film sounds amazing and I, for one, DEMAND for it to be released in theaters. Or at least on some random streaming service I sign up for and then abandon within one billing cycle.
Source: Read Full Article