Will Smith Returns to the Awards Circuit Stage for the First Time Since the 2022 Oscars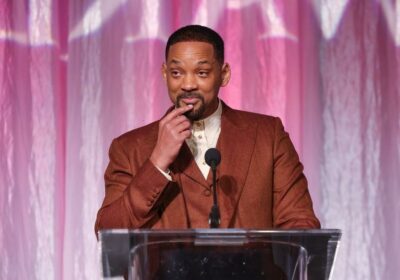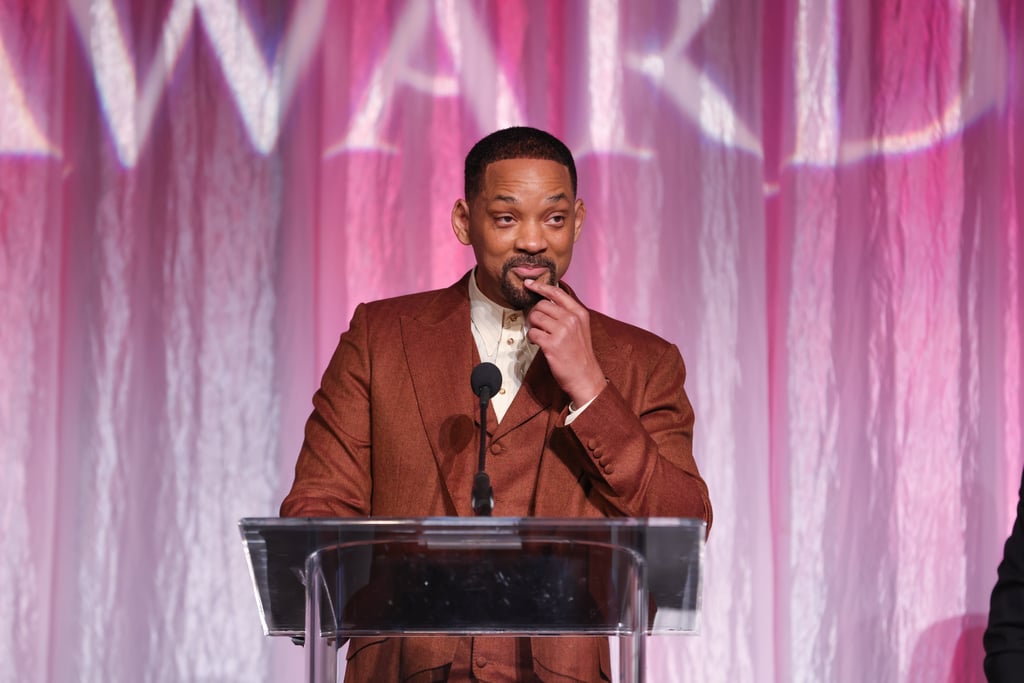 Will Smith Returns to the Awards Circuit Stage for the First Time Since the 2022 Oscars

Will Smith is back on the awards show circuit nearly one year after his now-infamous slap incident with Chris Rock. Following the 2022 Oscars, the "Emancipation" star made his first awards show appearance on March 1 at the 2023 African American Film Critics Association Awards, where he accepted the Beacon award alongside the movie's director, Antoine Fuqua.
"'Emancipation' was the most individual difficult film of my entire career," the actor began his speech, per The Hollywood Reporter. "It's really difficult to transport a modern mind to that time period. It's difficult to imagine that, that level of inhumanity." Smith went on to recall his experience filming his Apple TV+ movie, which follows the true story of an enslaved man who manifests his own freedom, describing the time one of his white costars spontaneously spat on him during an intense scene.
"It was the second day of shooting and 110 degrees. I was in a scene with one of the white actors, and we had our lines, and the actor decided to ad-lib," he explained. "So, we're doing the scene. I did my line. He did his line. And then he ad-libbed and spit in the middle of my chest. If I had pearls on, I definitely would've clutched them. I wanted to say, 'Antoineeeeee,' but I stopped, and I realized that Peter couldn't have called the director."
"I sat there, and I took a deep breath, and we did take two, and the actor felt that the ad-lib had gone well," Smith continued, adding that they ran the scene back the same way. "I just held in that moment, and there was a part — it makes me teary right now — there was a part of me that was grateful that I got to really understand. And then, in the distance, I hear a voice, and Antoine says, 'Hey, let's do a take without the spit.' And in that moment, I knew that God was real."
Smith's return to award season was celebrated by his Hollywood peers and friends who also attended the 2023 AAFCA Awards, including Angela Bassett, Viola Davis, and Courtney B. Vance. The actor was noticeably absent from the 2023 NAACP Image Awards on Feb. 25, where he won the award for outstanding actor in a motion picture, though he issued a statement of gratitude on Instagram afterward.
This may be the last ceremony we see Smith at for, as award season approaches its end with the Academy Awards taking place on March 12. Following his physical altercation with Rock last year, the actor was banned from the Oscars for 10 years, a penalty he accepted after issuing a public apology. Though Smith seems to be putting the encounter behind him, Rock may have some choice words to share with the world during his upcoming Netflix comedy special, which airs live on March 4.
Ahead, see more photos from Smith's appearance at the 2023 AAFCA Awards.
Source: Read Full Article