Wil Wheaton slams Elon Musk for mocking Trent Reznor as a 'crybaby' on Twitter, more news Elon's mid-life crisis?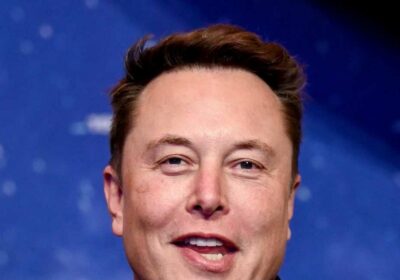 Wil Wheaton weighs in on Elon Musk's Trent Reznor dig
Twitter's Elon Musk-era mess is nothing more than "one man's mid-life crisis" — with "dangerous" implications. That's according to Wil Wheaton, who slammed the new Twitter owner on Facebook this week after Elon used his $44 billion social media platform to call Trent Reznor a "crybaby" for leaving Twitter to protect his mental health. Elon's (super grown-up) public dis of the Nine Inch Nails artist came after Trent told The Hollywood Reporter he was ditching Twitter because it's "toxic," per HuffPo. "We don't need the arrogance of the billionaire class to feel like they can just come in and solve everything," Trent said. "Even without [Elon] involved, I just find that it has become such a toxic environment. For my mental health, I need to tune out. I don't feel good being there anymore." Having apparently caught wind of Trent's remarks, Elon then replied to his own tweet about his decision to let Donald Trump back on the platform with this: "It turns out that Trent 'nine inch nails' Reznor is actually a crybaby." Things didn't get less juvenile from there. A fan promptly deemed Elon a "stupid idiot" for insulting Trent, to which Elon replied: "I like his music tbh, but maybe Etsy is more his style." Cue Wil Wheaton! Over on Facebook, the "Stand By Me" alum weighed in with a long post in which he said he said he can't "fathom the emptiness, the insecurity, the insatiable need for attention and validation, the staggering arrogance, the malevolence and total void of human experience" that is Elon Musk. Wil, 57, went on to slam Elon, 50, for bullying users "like the weak, scared, insecure child he has always been." Wil continued: "That's a tragedy for him, but it's dangerous for us. He doesn't care what he destroys or who he hurts as he chases this existential thing he can not ever have. … He's a hurt person who is hurting our society, making people I care about less safe. The consequences of this one man's midlife crisis are global, and that terrifies me."
Keep reading for more news …
RELATED: How Hollywood reacted to Elon Musk's $44B Twitter takeover
Jordin Sparks defends Chris Brown after AMAs cancelation
Jordin Sparks is speaking out in defense of her former collaborator Chris Brown after his 2022 American Music Awards win over the weekend. "We love Chris. He should have been there," Jordin told TMZ this week when asked about the boos unleashed by the AMAs crowd when Chris won Favorite Male R&B Artist on Sunday (Nov. 20). "People deserve to be able to grow and learn and be able to live their life without things hanging over them. Everybody deserves that … him especially," she added. Chris — who teamed up with Jordin for her hit "No Air" from her self-titled debut album — previously claimed on Instagram that the AMAs nixed his planned Michael Jackson tribute at the last minute "for reasons unknown." Speaking to TMZ, Jordin implied the cancelation was related to Chris' 2009 attack on then-girlfriend Rihanna. "Honestly, I think that shouldn't even be a conversation anymore. It's about his talent," Jordin told the outlet. At Sunday's awards show, Kelly Rowland accepted Chris' trophy for him and was met with a roomful of loud boos, to which she replied, "Excuse me, chill out," before thanking the singer "for making great R&B music" and congratulating him. The mess didn't stop there, though. In a report published the day of the ceremony, Puck News claimed Chris' MJ tribute was shut down when "the Disney-owned network began considering the optics of a convicted domestic abuser feting an alleged child molester." A spokesperson for the production company behind the AMAs, however, dismissed that argument. "Live shows change all the time, it's the nature of this business," the rep told Puck. "Unfortunately, this element of the AMAs didn't come together as we couldn't align on the performance, to no fault of Chris Brown." Chris has been accused of assault by multiple women since his conviction in the 2009 attack. He's denied all of those claims, including allegations made by a woman sued him this year for allegedly drugging and raping her, as well as assault claims made by his ex, Karruache Tran, that led to her being granted a restraining order against him in 2017. Karrueche served as a presenter at the 2022 AMAs. Moving on …
RELATED: Meghan Trainor wows in pink sparkles, plus more stars on the AMAs red carpet
Valerie Bertinelli agrees to pay $2.2M in divorce from Tom Vitale
On Tuesday (Nov. 22), Valerie Bertinelli announced her divorce from Tom Vitale is "finally over," telling social media followers she'd just heard from her lawyer and "the papers" were "about to be filed." "I am officially f****** divorced! Happily divorced," Valerie cheered. According to Entertainment Tonight, however, the actress' glee cost her no less than $2.2 million. Citing documents filed in the official divorce settlement, ET reported on Wednesday that while she and Tom both agreed to waive spousal support, she paid her ex $2.2 mil on top of the $500,000 in cash she transferred to his bank account back in May. Ouch. Valerie filed to legally separate from Tom shortly before Thanksgiving last year. She filed for divorce in May 2022, citing "irreconcilable differences."
Wendy Williams says she 'can't wait to fall in love' again after wellness center treatment
A healthy and strong-looking Wendy Williams made her first public appearance since her recent wellness center stint this week, opening up to a New York City audience about everything from her health to her post-talk show plans to her love life. After taking the stage for a sit-down interview at the WBLS Circle of Sisters event on Monday (Nov. 21), the former TV personality, 58, briefly addressed some of her physical health problems before addressing her exit from "The Wendy Williams Show," which was canceled earlier this year and replaced with Sherri Shepherd's "Sherri." "[I was] ready to do something new with my life. It was really becoming a burden after 14 years …," Wendy said according to Yahoo. Wendy left her show in 2021 — seemingly on a temporary basis — while battling Graves disease and other health concerns, leaving it in the hands of guest hosts, including Sherri. Looking ahead, Wendy said she plans to release her first podcast in a few weeks, after which she wants to travel. "I'm going to take a year of my life to fly and do and see things I've never done before … while I'm young enough," she said. Wendy reflected on her plans for romance, too, telling the crowd she "can't wait to fall in love" again after her ugly split from Kevin Hunter. "I love men… But … I don't want to get married," Wendy said. "I want him to have already had kids. I want him to be someplace around my age — [between] 10 years younger than me and maybe 15 years older than me… And then we'll be able to do things together, like if we want to all of a sudden want to fly from New York City… to France … for two days to have food or whatever, I want to be able." As her speaking engagement came to an end, one fan in the audience reportedly praised Wendy for blazing a trail for Black women in the media. "There are millions of us behind you holding you up," the fan said. "You keep going, Wendy, you don't give up." After tearing up, Wendy told the person, "I appreciate you" and "I will definitely be back."
Carey Mulligan reveals postpartum depression battle
While making "She Said," a new film adaptation of the story behind Megan Twohey and Jodi Kantor's 2017 Harvey Weinstein investigation, Carey Mulligan discovered she had something in common with the New York Times journalist she was playing. "One of the parts of the script that of hit me initially the most was Megan's experience with postnatal depression," Carey told People in a November 2022 interview. "I had a very similar experience with my first child seven years ago, and felt very alone, and very scared, and also very confused by the whole experience." Megan, for her part, previously avoided talking — and writing — about her post-partum depression battle, as well as the fact that she was on maternity leave when she and Jodi began their investigation into what would later help set into motion the #MeToo Movement. "I thought Megan including it in the film when it was not in the book was just a really wonderful," Carey said, referencing Megan and Jodi's non-fiction book on which the new film is based. "And I wanted to talk about it and say it's horrible, and there's a way through it. There's just so many people who go through it. I think films just always allow a conversation (like this) to start." Carey, who now shares two children with husband Marcus Mumford, said her own struggle with postpartum depression came to an end after she began filming 2015's "Suffragette." It was "going back to work … that was the thing that got me on the road to finding myself again with incredible support around me," she concluded.
Kanye West says he asked Donald Trump to be his running mate in 2024
Kanye West claims he asked Donald Trump to be his running mate in the 2024 presidential election. The rapper, who now goes by Ye, posted on Twitter late on Tuesday (Nov. 22), with what looked like a riff on Twitter owner Elon Musk's so-called "poll" about Trump asking whether he should reinstate the former president's Twitter account. "First time at Mar-a-Lago Rain and traffic," Ye tweeted. "Can't believe I kept President Trump waiting And I had on jeans Yikes," he continued, before asking, "What you guys think his response was when I asked him to be my running mate in 2024?" He then directed followers to a poll featuring two answers: "That's very Ye" and "That's very Nay." Ye returned to Twitter earlier this week after his account was restricted by the platform's previous execs over the rapper's antisemitic remarks.

Source: Read Full Article