Why Princess Diana's Casket Wasn't Open During Her Funeral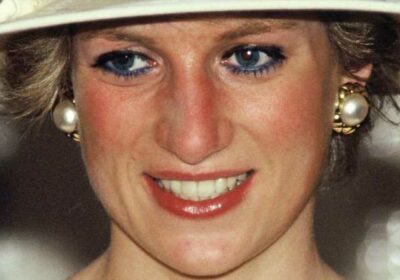 Over 20 years ago, the world came together to grieve Princess Diana at her funeral. Approximately 60 million flowers were left in front of Buckingham Palace and around London in her honor, as reported by Town and Country. Prince William and Prince Harry, who were 15 and 12 years old at the time, walked behind the coffin in the funeral's one-mile procession. Per Insider, Princess Diana's sons were joined by their father, Prince Charles, Princess Diana's brother, Earl Spencer, and Prince Philip.
In light of the Duke of Edinburgh's recent passing, mourners are reflecting on Princess Diana's funeral and how similar or different it may be from Prince Philip's, which will take place on April 17. Insider pointed out, for example, that Prince Philip walked with his two grandsons at their mother's funeral to show support. Similarly, Prince William and Prince Harry will walk behind the Duke of Edinburgh's coffin, according to Entertainment Tonight. An important difference between the two royal funerals will be an open casket versus a closed casket.
Princess Diana's casket was closed out of respect
At Prince Philip's request, his body will not lie in state. Instead, the late Duke will lie at rest in Windsor Castle's private chapel with an open casket, per BBC News. Princess Diana, in contrast, lay in state in the Chapel Royal at St. James' Palace with a closed casket (via BBC Archive).
As explained by Celeb Answers, the Princess of Wales did not have an open casket because the royal family felt it would be disrespectful. Most of the world remembers that she was killed in a car accident in Paris. The princess and her assumed boyfriend Emad "Dodi" Fayed were both in the vehicle when the driver, Henri Paul, accidentally crashed the car after trying to escape paparazzi, via Oprah Daily.
Because of the circumstances surrounding her death, Princess Diana was subject to an autopsy. Taking this and her severe injuries into account, the royal family opted to keep her casket closed (via Celeb Answers).
Source: Read Full Article