Why Meghan and Harry (Allegedly!) Almost Broke Up Before Their Relationship Was Announced
A bunch of new, and some might say ~explosive~, royal books are hitting the market in time for the holidays, including royal correspondent Valentine Low's Courtiers: The Hidden Power Behind the Crown—which goes inside the early days of Meghan Markle and Prince Harry's relationship.
In an excerpt from the book published in The Times, Valentine revealed that after news broke that Harry was dating Meghan (and as public interest in her intensified), she allegedly gave him an ultimatum—saying if he didn't address the relationship, she'd break it off. Per a source, "She was saying, 'If you don't put out a statement confirming I'm your girlfriend, I'm going to break up with you.'"
Apparently this caused Harry to panic, and another source said "He was freaking out, saying, 'She's going to dump me.'"
According to Valentine's reporting, Harry recruited Kensington Palace communications secretary Jason Knauf and had him put out a statement "confirming that Meghan was his girlfriend and condemning the racist and sexist undertones of some of the media coverage."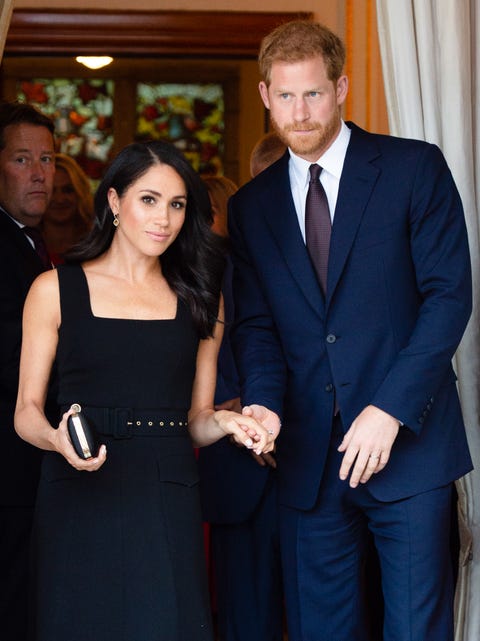 Obviously, Meghan went through a lot (bullying and racist remarks from the royal family, for starters) during her time in England, and the situation became untenable. She and Harry ended up stepping away from senior royal duties and moving to America, where they are said to be much happier. The couple recently reunited with the royals following the Queen's death, and it's hoped that some tensions were eased as Harry and William mourned their grandmother's passing.
Source: Read Full Article