Why Daniel Radcliffe Is 'Intensely Embarrassed' By His Harry Potter Role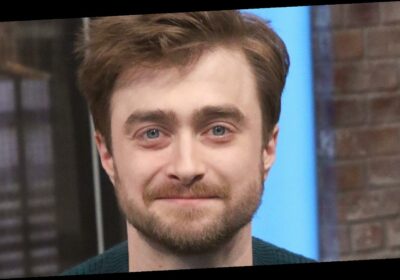 Harry Potter has been one of the biggest franchises in the world for decades, and it looks like it will be popular for many more years to come. While most of us Muggles are still waiting for our Hogwarts letters to arrive and taking Sorting Hat quizzes online, one person involved with the magical franchise has some regrets about it.
Daniel Radcliffe, who played Harry Potter in the film adaptations of the book series by J.K. Rowling, recently told Empire Magazine that he is happy he took on the iconic role, though. "It's hard to separate my relationship with Harry from my relationship with the films as a whole," he said (via Digital Spy). "I'm incredibly grateful for the experience. It showed me what I want to do with the rest of my life. To find out early on what you love is really lucky."
That being said, it's been 20 years since Radcliffe starred in the first film and he's grown a lot as an actor since then.
Daniel Radcliffe said he is 'intensely embarrassed by some of my acting' in the Harry Potter films
The actor revealed, "I'm intensely embarrassed by some of my acting, obviously but yeah, it's like asking, 'How do you feel about your teenage years?' There's so much in there that it's almost impossible to single out one feeling."
Starring in the Harry Potter films made Radcliffe a household name, but it took him a while to find a direction with his career afterwards and to suppress his fears that his career had peaked. "It took me a few years to work out my priorities," he confessed to GQ in 2016. "Now I pick things that I think will make me the most happy, and not try to think, 'What's gonna be the most successful thing I can do?' You can be despondent about the fact that you're never gonna be in something that big again, but that's f****** idiotic. I've been in the most successful thing I ever will be in, and to me it's a huge relief. Because you just go, 'Okay, that's literally never gonna happen again.'"
Source: Read Full Article