What's The Big Frigin' Difference?!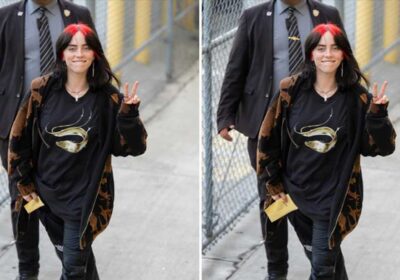 The 'party's never over' when Billie Eilish is present! Step aside security … there are some Frigin' Differences to be handled! Do you have a keen eye to find the changes in these two shots? Let's hope so!
The singer-songwriter flashed her "Ocean Eyes" earlier this week, heading into "Jimmy Kimmel Live" looking as cool as ever … yes, she may have switched up her hairdo, but that's not the only switch-up(s) happening here 😜! Slither your way through the images and secure the switch-ups in the bag!
**HINT: There are THREE differences in the above Billie Eilish photos!**
Source: Read Full Article