What Was Peter Robbins' Net Worth at the Time of His Death? The Charlie Brown Star Died at 65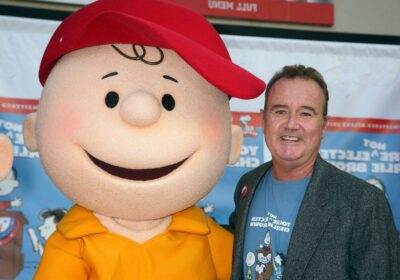 Fans of the Peanuts know Peter Robbins quite well. The voice actor played Charlie Brown in the early '60s, and he had a beloved fan base who adored his work as the famous cartoon character. Sadly, Robbins died in January 2022 by suicide, and he dealt with a number of hardships prior to his death. Here's Peter Robbins' net worth at the time of his death and what he said about his life.
Charlie Brown voice actor Peter Robbins died in January 2022 by suicide
Voice actor Peter Robbins died in January 2022, his family told FOX 5. He was 65 years old and best known for voice acting Charlie Brown for four years in the early '60s. Robbins died by suicide at 65 years old, and he was born in 1956.
Robbins had a number of personal difficulties over the years, as he dealt with bipolar disorder and prison time. Phil Blauer from FOX 5 notes he was a close friend of Robbins for 25 years. Blauer interviewed Robbins while Robbins was in jail and closely followed the famous actor's ups and downs. He notes he wished he could've done more for Robbins over the years.
"I will always treasure his nickname for me," Blauer noted. "He used to call me 'Scoop.' Rest in peace Charlie Brown, say hi to Linus for me up in heaven."
What was Peter Robbins net worth at the time of his death?
Charlie Brown fans likely believe Peter Robbins' net worth reached the millions by the time of his death. However, according to Celebrity Net Worth, Robbins wasn't a millionaire despite his fame. He was worth around $200,000 by the time of his death.
Voicing Charlie Brown was Robbins' claim to fame, but it wasn't all he did during his career. From 1968 to 1969, he also starred in the television series Blondie as Alexander Bumstead. He also had roles in various movies, such as A Ticklish Affair, Moment to Moment, And Now Miguel, and Good Times. When it came to his work on the Peanuts, he voiced Charlie Brown in six TV specials and a movie.
Aside from his career, Robbins made the news for his arrest and felony charges. He was arrested in 2013 and was charged with felony counts for stalking and threatening death or bodily harm to others. He then faced another arrest in 2015 for violating his probation.
The voice actor talked about his bipolar disorder and past prison stints
Peter Robbins' net worth didn't amass to how much some modern-day celebrities make, but he's still beloved for his voice acting role as Charlie Brown. As for his difficult past, he wasn't shy about talking about everything he went through. He spoke about his experiences at GalaxyCon, where he signed autographs in 2019.
"Four months ago, I was in a state mental hospital for the criminally insane," Robbins said in the YouTube video. "I have bipolar disorder. I've been in prison. I finally got the right medication, and the parole board has seen it to let me start my life over again. I've got so many fans from Charlie Brown giving me encouragement while I was in prison, and I'm so thankful to be here in Minneapolis and I look forward to meeting all the great fans of Charlie Brown and all the people who supported me through my hardship."
After coming out of prison, Robbins also got a tattoo of Charlie Brown and Snoopy on his right bicep. "It's a symbol to me of refurbishing my life," Robbins said, according to FOX 5. "I don't have any animosity towards anybody. I want to write a book about my experiences in jail, prison, and what I have to look forward to. Confessions of a Blockhead is what I'm going to call it."
How to get help: In the U.S., call the National Suicide Prevention Lifeline at 1-800-273-8255. Or text HOME to 741-741 to speak with a trained crisis counselor at the free Crisis Text Line.
Check out Showbiz Cheat Sheet on Facebook!
Source: Read Full Article