'Wasn't possible to continue' Lenny Henry's sad admission amid Dawn French divorce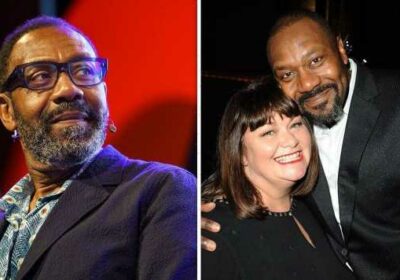 Comic Relief: Lenny Henry pays tribute to George Michael
We use your sign-up to provide content in ways you've consented to and to improve our understanding of you. This may include adverts from us and 3rd parties based on our understanding. You can unsubscribe at any time. More info
Lenny Henry, 63, and Dawn French, 64, are two of the country's best-loved comedians – which meant fans were heartbroken to learn they were divorcing in 2010, after 25 years together. But the couple insisted they were on amicable terms, and that their union simply wasn't feasible any more.
The pair had met when they were both members of Comic Strip in 1980.
Four years later, they tied the knot in Covent Garden and adopted their daughter Billie in 1991, when she was two weeks old.
Adored for their comedic skits, those who had followed their careers were devastated to learn their marriage had come to an end on the grounds of Lenny's "unreasonable behaviour".
In a joint statement, the duo explained: "The separation is entirely amicable and they fully intend to maintain their close friendship.
"Their priority is to commit to the future joint parenting of their daughter."
In 2016, Lenny told the Daily Express: "There's generally a situation where one partner wants the marriage to finish more than the other.
"I think maybe one of us did, then the other one did, and then the other did over a period of time and then, in the end, we thought, 'Oh, actually maybe we both do'.
"We knew it wasn't possible to continue," he added.
Meanwhile, Dawn told The Mirror: "Remarkably, we seem to have shifted with relative ease from a 25-year marriage to a lasting friendship.
"I am amazed by us – there is no war, we've turned out to be the best of friends.
"There were lots of good years but one tricky last year."
She added: "This had been a very happy marriage for a very long time and you don't stop looking after each other or caring for each other, whatever has happened."
Alison Bowyer, the author of 'Dawn French: The Unauthorized Biography' penned a column for the Daily Mail in 2010 about the divorce.
She claimed one turning point for the couple had been Lenny's portrayal of Othello, which bagged him a prestigious acting award for his Shakespeare debut.
"This critical change in the dynamics of their relationship was never more apparent than when Henry won that London Evening Standard Best Newcomer award last November for his highly acclaimed appearances as Othello," wrote Bowyer.
"While Dawn was naturally proud of her husband, she was nonetheless bound to suffer, according to those who know the couple, more than a frisson of professional envy at his success.
"How it must have privately irked Dawn to see her husband, once the junior partner in the relationship, overshadow her so completely."
Both Dawn and Lenny have since found happiness with new partners.
Lenny has been in a relationship with theatre producer and casting director Lisa Makin since 2012, while Dawn married charity executive Mark Bignell in 2013.
Tonight, Lenny stars in Lenny Henry's Caribbean Britain, celebrating British-Caribbean life with stories from a host of famous faces on BBC Two at 9pm.
Source: Read Full Article