Tracy Beaker's Dani Harmer 'broken' as son Rowan is rushed to A&E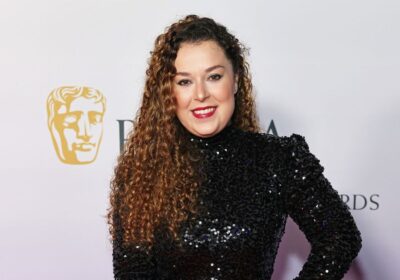 Dani Harmer has shared that she was left "broken" after having to rush her one year old son Rowan to A&E after he became "super poorly."
The Tracy Beaker star, 34, took to her Instagram Story to open up about her horrific experience, where she shared a snap of herself looking rather exhausted.
Adding text to the photo, she wrote: "I. Am. Broken. What a terrible weekend. Rowan was super poorly and we ended up in A&E!
"Luckily he's now on the mend! But he's still needing constant cuddles and calpol! I feel like I've had 2 hours sleep! Thank you so much to my superhero pal @lilydrew_ for being amazing."
She continued: "Don't know what we would have done without your help!
"Now both kids are asleep I can now flop on the sofa and enjoy some real housewives as I prepare for a couple of days of solo parenting while @simonbrough is working away! Wish me luck!"
Returning to her Instagam Story, Dani has since given an update on Rowan's health, writing: "My poorly boy is still asleep 3 hours into his nap!! All curled up at the end of his cot!
"Does mean I'm managing to get some steps in today though! And some much needed rest after another eventful evening!"
Dani has shared her motherhood journey with fans and previously opened up about "mum guilt" when going out without her children.
In a happy-go-lucky picture shared to Instagram, the 34 year old actress showed off her post-baby figure in a pair of pale pink dungarees and a white T-shirt as she beamed with her pals.
She wore her naturally curly dark hair down and accessorised with pink shades hooked on to her T-shirt, and showed off her natural beauty with the addition of pink lipstick.
Dani captioned the post: "Best day with these gorgeous ladies!
"Felt so good to be out the house and for once just letting my hair down with no mum guilt!" She finished saying: "Also realised how rubbish I am at shuffleboard."
Dani became a famous face across the nation at the tender age of thirteen, when she took on the role of Tracey Beaker in the BBC's adaptation of Jacqueline Wilson's 1991 book The Story of Tracy Beaker.
She charmed the hearts of viewers as she played the sometimes-outspoken Tracey, who lived in a children's home, for ten years and five series from 2002 to 2012. She also starred in a feature-length film Tracy Beaker's Movie of Me, and three series of Tracy Beaker Returns.
Source: Read Full Article