Top Gear's Chris Harris issues public apology after 'rolling' car into stranger's Ferrari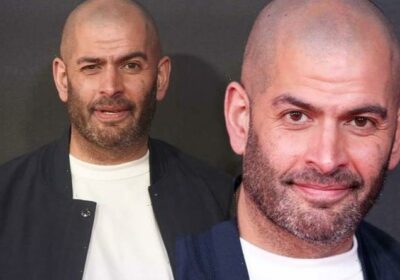 Top Gear: Chris Harris reveals his most dangerous stunt in Peru
We use your sign-up to provide content in ways you've consented to and to improve our understanding of you. This may include adverts from us and 3rd parties based on our understanding. You can unsubscribe at any time. More info
The Top Gear host, 46, was forced to make a candid confession to his fans after he suffered an incident with his Ferrari. He wrote a public apology to the fellow motorist on his Twitter account, where he gathered more than 300,000 followers.
The BBC star wrote: "To the very polite man who stopped to chat this morning as I wrangled with the glass on my s*** old Ferrari's wing mirror, sorry for letting it roll back into your Boxster."
Along with the message, he humorously wrote "whoops" after a hashtag.
Harris' fans replied to his tweet poking fun at him.
One user wrote: "Note to self: Do NOT park either end of anything Harris happens to be driving."
Another person added: "You're having a good week aren't you?!!"
A third commenter said: "I saw that Harris."
A fourth person tweeted: "Meh, it's only a beetle anyway."(sic)
Harris frequently uses his social media platform to express his views on different issues concerning the automotive industry.
He recently spoke out about the Government's stance on the sale of new petrol and diesel cars.
The journalist warned the Government wants to see cars and other personal vehicles "gone" in favour of public transport.
He described these views as a "bleak" forecast.
Harris tweeted: "Think any government minister who points out that electric cars really only work for rich people who do short journeys, or don't need the infinite flexibility of an ICE is probably telling the truth.
"However unpalatable it may be.
"Because I'm a cynic, I think government just wants personal transportation of any type gone.
"Let us squabble over electric/hydrogen/kale/whatever.
"In reality, get people living in cities, using public transport, end of.
"Bleak, but it's my take."
The Government has been making a series of announcements in regards to the use of vehicles in recent months and it already confirmed the sale of all new petrol and diesel cars will end by 2030.
The new Transport Decarbonisation Plan has stressed petrol and diesel vans could be banned by the end of the decade.
Transport Secretary Grant Shapps said the new Decarbonisation plan was "just the start" of road changes.
Source: Read Full Article