Top 15 Streaming Movies of 2022 Revealed, Netflix & Disney+ Dominate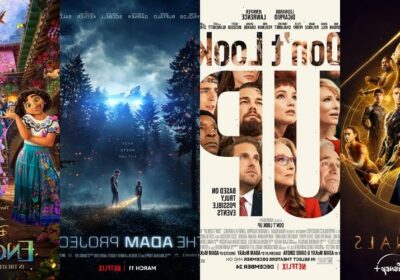 The most popular movies on streaming services last year have been revealed.
Nielsen has unveiled streaming numbers for the biggest movies in 2022, with only two streaming platforms on the list – Netflix and Disney+, which are the two biggest platforms out there!
The No 1 movie may or may not surprise you, but the difference between it and the No 2 movie was over 10 billion minutes.
This data was compiled by Nielsen's streaming ratings, which don't include minutes watched on phones or computers. It also only covers audiences watching in the United States.
More than half of the most streamed movies are animated features, with only six live-action films on the list.
In case you missed it, see the top streaming TV shows, which includes some big Netflix titles!
Keep reading to find out what the most popular streaming movies of 2022 were…
Next Slide »
Source: Read Full Article