Tom Brady Enjoys Ski Trip With Daughter While Gisele Bundchen Rocks First Post-Divorce Vogue Cover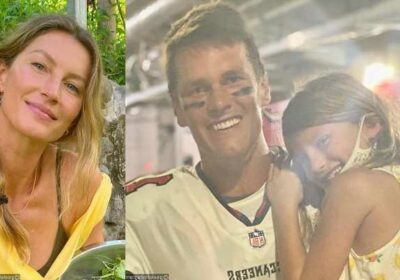 The former NFL star and the Brazilian supermodel are currently maintaining a healthy co-parenting relationship after they finalized their divorce in October last year.
AceShowbiz –Tom Brady is enjoying a daddy-daughter date with Vivian Lake. The former NFL star had a wonderful ski vacation with his daughter while his ex-wife Gisele Bundchen rocked her first post-divorce Vogue cover.
The recently retired NFL quarterback had a family ski trip with all three of his kids, daughter Vivian, 10, and sons Benjamin Rein, 13, and John "Jack" Edward Thomas, 15. Then on Wednesday, February 22, the doting dad posted a sweet selfie with Vivian on his Instagram Story as the pair went up a chairlift together decked out in their full ski gear. "Daddy Daughter Date [red heart emoji]," he captioned the snapshot.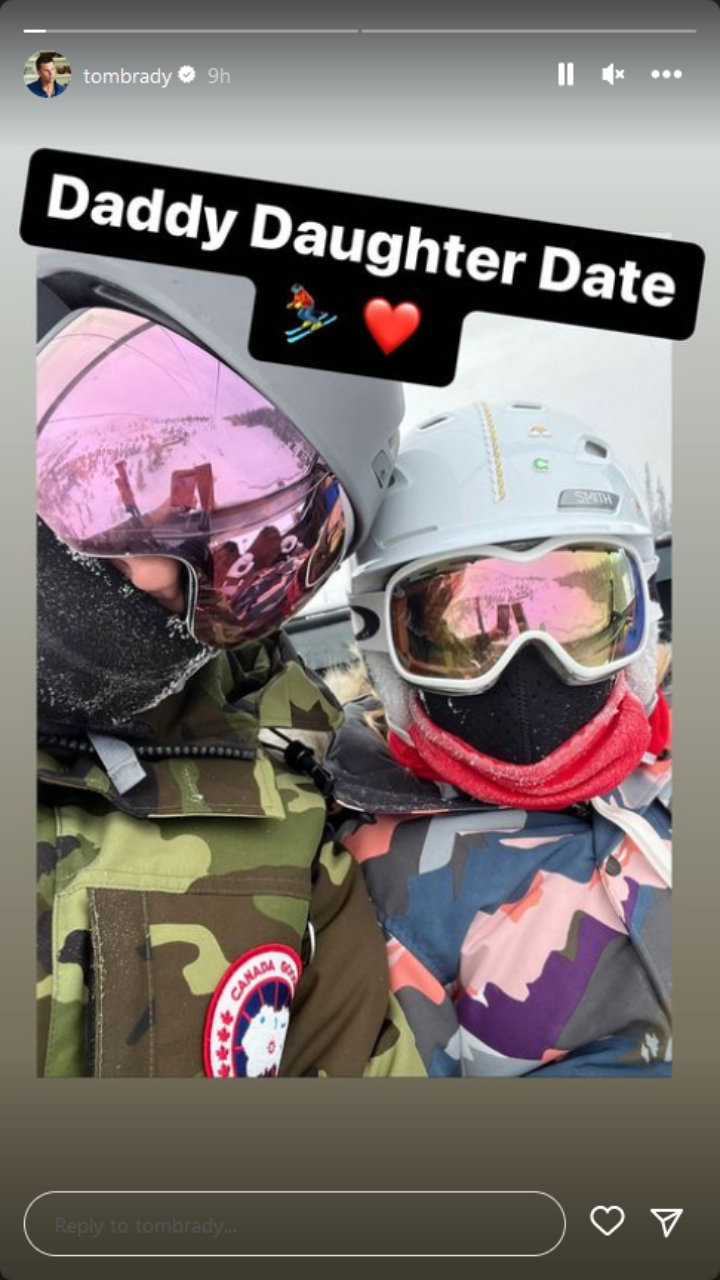 Tom Brady shared a photo with daughter Vivian Lake during ski vacation.
While the seven-time Super Bowl champion posted a picture with his daughter, his ex-wife was seen gracing her first Vogue cover since their divorce. The former Victoria's Secret model looked totally unrecognizable on the front of Vogue Italia's March 2023 issue, sporting a sheer red Valentino gown with a matching scarlet wig and lipstick, super-thin drawn-on brows and a dramatic smokey eyeshadow look.
Gisele later striked a pose in a fluffy fiery red wig styled with a black strapless Off-White dress. The Brazilian beauty also paired the pinup-worthy curls with a Dolce & Gabbana corset gown layered atop pink lingerie.
Gisele has been on something of a sexy world tour since her split, recently recreating her 2004 Rio Carnival look in a crop top and low-slung white pants. She's also been spotted posing for a mystery photoshoot in a series of swimsuits, including a pink Chanel one-piece and a purple hooded Versace style.
Gisele and Tom are currently maintaining a healthy co-parenting relationship. The former couple finalized their divorce in October last year. It's reported that his decision to continue playing for another season for Tampa Bay Buccaneers last year caused massive friction between him and the supermodel, leading to the eventual end of their marriage.
More recently, it's reported that Tom has plans to win back Gisele's heart. A source close to the situation spilled to Radar Online, "Without football to lose himself in anymore, he's feeling lonely and abandoned. He wanted Gisele to see what she was missing but wound up just embarrassing himself!"
You can share this post!
Source: Read Full Article