Tom Brady And Tyrann Mathieu's On-Air Super Bowl Confrontation Explained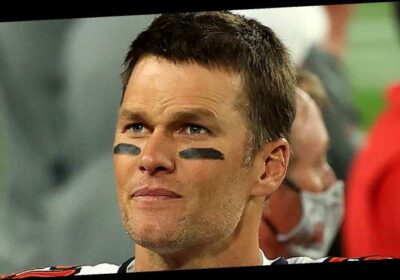 In the spirit of any championship event, the Super Bowl is no stranger to real-time, on-air moments of drama and tension. Despite the already unprecedented context of the 2021 final season game between the Tampa Bay Buccaneers and the Kansas City Chiefs occurring in the middle of the ongoing coronavirus pandemic, it seems that tradition ultimately prevailed in the form of a kerfuffle between Tampa Bay quarterback Tom Brady and Kansas City cornerback Tyrann Mathieu right after a touchdown awarded to the Buccaneers. 
According to The New York Post, roughly midway through Super Bowl LIV, an altercation between Brady and Mathieu purportedly took place on the field after a play orchestrated by Brady ultimately resulted in the Buccaneers scoring their third touchdown of the game. The confrontation was apparently so heated that Brady was apparently heard uttering "f**ck him" from the Bucs' bench after the altercation. What exactly caused the rival football players to confront each other on the field, and how did NFL officials respond to the incident? Keep reading to find out. 
Tom Brady and Tyrann Mathieu clashed after a touchdown
According to The New York Post, Tampa Bay Buccaneers quarterback Tom Brady and Kansas City Chiefs cornerback Tyrann Mathieu seemingly exchanged words during Super Bowl LIV after a referee made a call penalizing Mathieu for pass interference. Here's how it went down.
Brady completed a pass to teammate Antonio Brown, which resulted in the Buccaneers scoring their third touchdown before halftime and taking a 21 to 6 lead. Brady then "appeared to chase down" Mathieu to give him an earful. Per Yahoo!Sports, Mathieu reportedly stuck a finger in Brady's face as Brady approached him and spouted some words of his own. What followed was a heated exchange between Mathieu and Brady, with a referee calling a 15-year penalty on Mathieu for unsportsmanlike conduct, but Brady was not penalized.
This isn't the first time this season that Brady has gotten into an argument on the field with a member of the Kansas City Chiefs. As The Kansas City Star previously noted, Brady got into a similar altercation with defensive tackle Chris Jones in November 2020, after Jones supposedly made an unflattering remark to the QB.
Source: Read Full Article