The Surprising Reason Katy Perry Is Teaming Up With Pokémon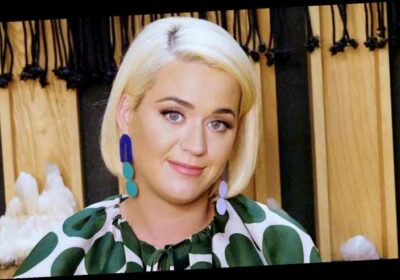 Somehow, we never thought we'd see Katy Perry collaborating with Pokémon, but the "Smile" singer and new mom is doing just that. Details on the team up are sparse, but Perry seems pretty excited about the opportunity to work on the music project which, per the Pokémon website, is part of their 25th anniversary celebration this year.
Perry is a longtime Pokémon fan. "Pokémon has been a constant in my life from playing the original video games on my Game Boy, to trading Pokémon TCG cards at lunch, to the adventures of catching Pokémon on the street with Pokémon GO," said the singer in a statement (via Billboard).
She added, "It is an honor to be chosen to help celebrate a franchise that has given me so much joy in the last 25 years, and to be able to watch it evolve in the ways it's provided that kind of electric joy for the kids in my life and around the world."
Katy Perry relates to Pikachu
In an interview with People, Perry revealed that she's particularly fond of Pikachu. "I'm really attached to the hero," she said. "I know there are others in the game, but I just found Pikachu to be really cute."
According to Perry, she and Pikachu also have a lot in common. "I understand the story of Pikachu," she explained. "On the surface, you might just think I'm just cute, have a couple of cute songs. But if you dig deeper, you'll realize 'Chained to the Rhythm' is not just a fun little song!"
Getting involved with Pokémon is about more than just childhood nostalgia, though — it's also about Perry's legacy. "In this moment of unknown, there are dependable places and characters and institutions and people, and I hope I can be one of them," she explained. "That's what I hope for in my personal self, and even in my involvement with this collab."
Source: Read Full Article