'The Garfield Movie' Gets First Trailer with Chris Pratt Voicing the Famed Cat – Watch Now!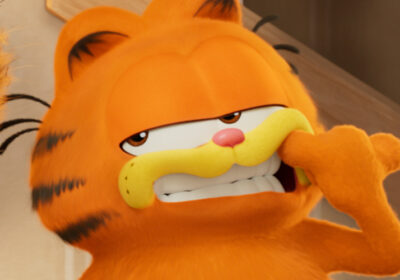 The Garfield Movie has its first trailer!
Here's the synopsis of the movie: Garfield (voiced by Chris Pratt), the world-famous, Monday-hating, lasagna-loving indoor cat, is about to have a wild outdoor adventure! After an unexpected reunion with his long-lost father – scruffy street cat Vic (voiced by Samuel L. Jackson) – Garfield and his canine friend Odie are forced from their perfectly pampered life into joining Vic in a hilarious, high-stakes heist.
Watch the trailer inside…
Other star voices you'll hear in the movie are Hannah Waddingham, Ving Rhames, Nicholas Hoult, Cecily Strong, Harvey Guillén, Brett Goldstein, and Bowen Yang.
The film is set to hit theaters this summer. Stay tuned for more! You can see some stills in the gallery below, too.
https://youtube.com/watch?v=IeFWNtMo1Fs%3Fsi%3DHZIX91-Zp64DWjB8
Source: Read Full Article