The Best Memes From The Weeknd's Viral Half Time Performance Clip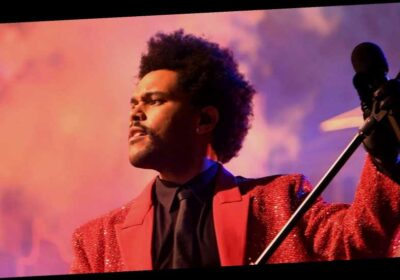 The Weeknd's Super Bowl LV Halftime Show performance has sparked thousands of viral memes.
On Sunday night, The Weeknd took over our screens for an entertaining and horror movie-esque performance, complete with red-sequin jacket, black leather gloves, and dozens of lookalike dancers with matching face bandages (to continue his narrative of the unrealistic physical expectations of Hollywood and measures people take to manipulate their look). At one point of the performance, The Weeknd stumbled through a gold, mirrored maze, and it looked as if he were searching around for something.
RELATED: Twitter Is Comparing The Weeknd's Super Bowl Halftime Performance to a Horror Movie
And, of course, the internet did what it does best and created the perfect, most relatable memes for this moment of his performance.
Some compared this part of The Weeknd's performance to being completely lost with no idea of where you are or what is going on, while others related it to frantically searching for something.
Source: Read Full Article